Colin Toler's dad had always promised to take him to a Panthers game, but a medical condition took its toll before they had the chance. In honor of his father's promise, Colin attended the game with both of his grandfathers.
He was in for the experience of a lifetime.
Carolina Panters' player Cam Newton has a habit of scoring a touchdown and giving the coveted ball away to a fan. It was business as usual during the Panters-Greenbay game when Newton scored and a rowdy Greenbay player tossed the ball away.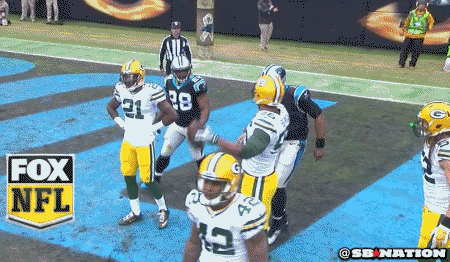 Instead of letting his game tradition go, Newton chased it down and handed the football to 6-year-old Colin… he had no clue how much his game tradition meant to the little boy.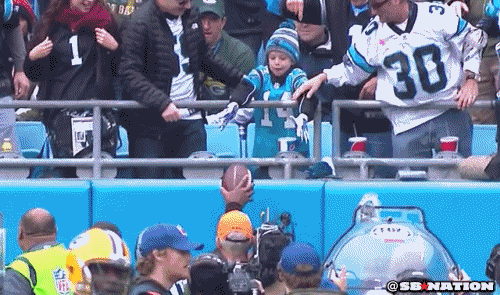 "I was like oh gosh, oh gosh,"Colin told WSET13. "Am I going to be on the big screen or am I going to be on TV?! I was jumping up and down like yeah!â€
What a beautiful moment for a seriously deserving kid. We hope you enjoyed it! Check out the wonderful scene in the video below.
https://www.youtube.com/watch?v=97pDV0_-4DU?end=34
Want to be happier in just 5 minutes a day? Sign up for Morning Smile and join over 455,000+ people who start each day with good news.