Amar Latif has never let uncertainty hold him back from living his life to the fullest.
The 45-year-old may be blind, but he's experienced more than many of us! He's sailed across the Ionian Sea, founded his own travel company, and even beat COVID-19 after contracting the virus in March. He is an entrepreneur, a motivational speaker, a television presenter, and most recently, a historymaker on "Celebrity MasterChef."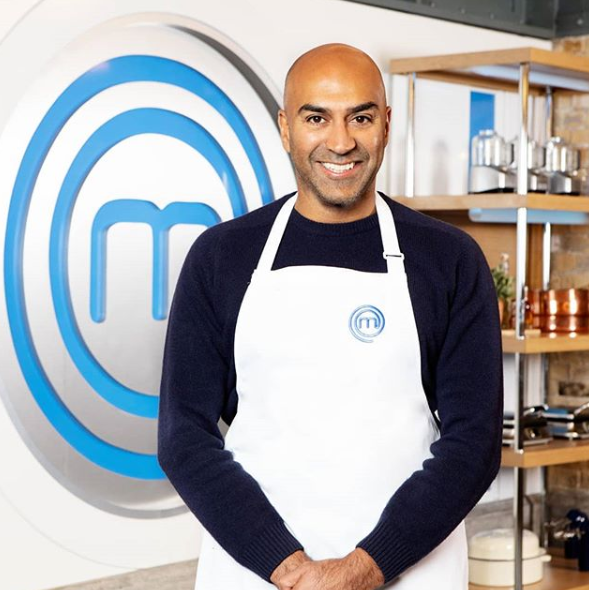 He grew up with retinitis pigmentosa, a genetic eye condition that left him completely blind by the time he was 18. He struggled to accept his new reality, only to realize he was the master of his fate. He had the power to make his life worth living, whether he could see or not!
"You feel you are being left behind while the world is moving on," he said. "I hit rock bottom, but that's when I realized I didn't want to be wrapped up in a protective box for the rest of my life. I realized I had nothing to lose by grasping every opportunity."
So he did just that, making it his mission to say "yes" to everything. He began by earning a degree in Canada, thousands of miles away from his family home in Glasgow, Scotland. Since then, he's visited more than 100 countries and founded Traveleyes, a company focused on helping blind travelers experience the world.
This year, Amar added another achievement to his belt by becoming the first blind contestant to compete on BBC's "Celebrity MasterChef." What's more, he said he barely had any cooking experience going in!
That said, Amar isn't the kind of person who backs down from a challenge. He spent hours practicing recipes beforehand, and when he ate out with friends, he asked them to describe the presentation of their meals. He also learned to depend on his ears.
"When I was practicing I started to hear the food talking to me," he explained. "The noise starts to get louder, and it's almost like it's communicating to me, saying, 'You can't see it's going brown but I am shouting out to let you know.'"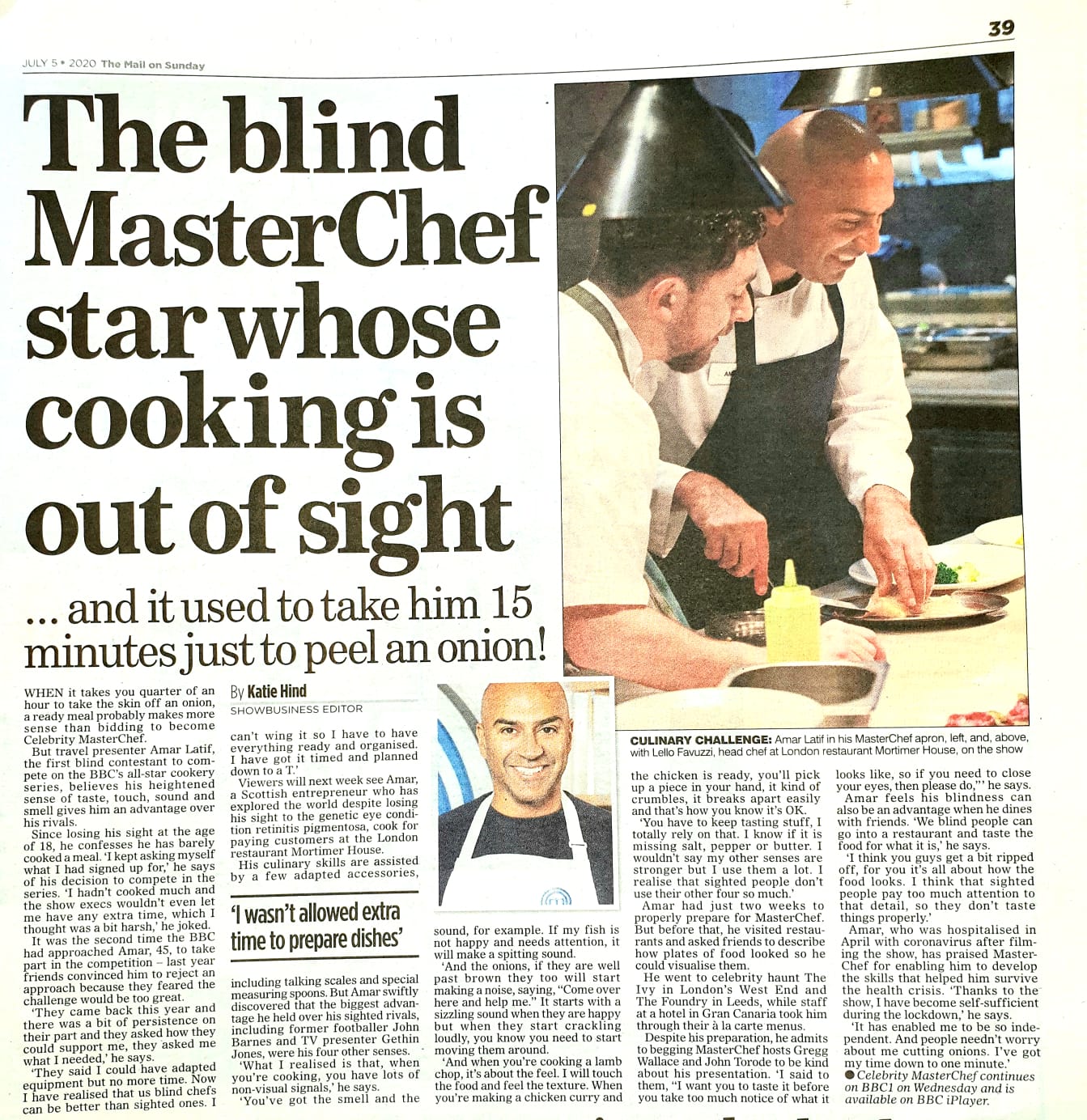 As for the show itself, Amar insisted on receiving the same treatment as his fellow contestants. The only differences are that he has talking scales and works with someone to find the correct ingredients.
"As a blind person, I find a lot of people constantly tell you that you can't do things – I hope that this shows that, with a bit of single-mindedness and some creativity, anything is possible," he said.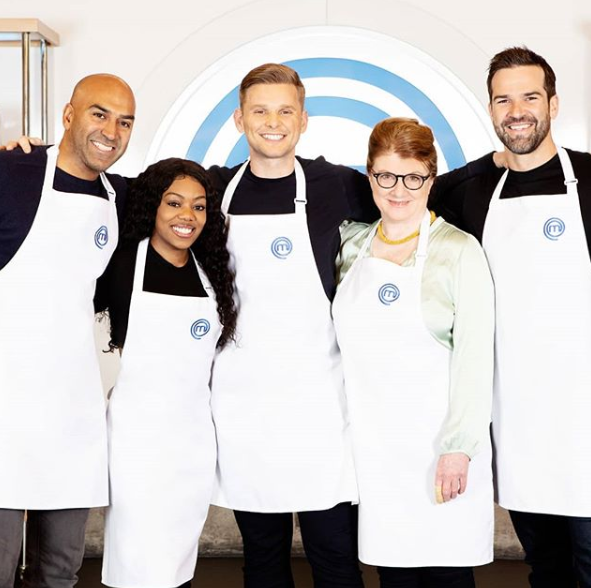 Congratulations, Amar! No matter how far you get in the competition, you're already a winner in our book!
Share this story to spread the word to other "MasterChef" fans.
Want to be happier in just 5 minutes a day? Sign up for Morning Smile and join over 455,000+ people who start each day with good news.