This isn't the first Beauty and the Beast proposal we've seen, but it may be the most impressive! Graduate student Joel Lynch explained that he just had to do something Beauty and the Beast-related for his "best friend and partner and crime," Cara: "She grew up admiring Belle from Beauty and the Beast. Wanting to recreate the famous scene, I decided to make her the dress to coincide with my proposal."
When we first heard about the graduate student sewing a Beauty and the Beast ball gown for her… we assumed he was getting his degree in costuming or fashion! But, no. It turns out, this devoted fiancé had never sewn anything before in his life! He just wanted everything perfect for this fairytale proposal… and he totally pulled it off!
Joel began the project "in a basement with a cheap sewing machine and a dream. And coffee. Lots of coffee."
He began crafting the dress in October and finished it last week– in mid January! "I ended up making three corsets before I got one I liked." But the effort paid off in a big way.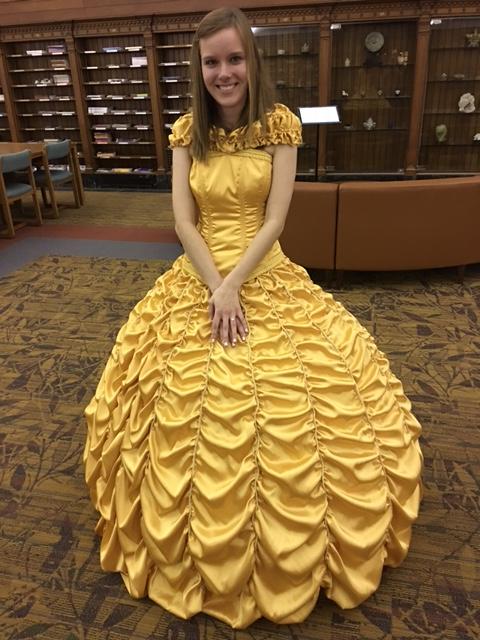 He helped Cara put the dress on and was pleased to find it fit like a glove! That's when "Tale As Old As Time" began to play, and the two danced together in the library.
"Lights, music, library, dress, ring. Couldn't ask for more," wrote Joel. "Worth every stitch!"
What an incredible, thoughtful proposal! May they live happily ever after.
Share this fairytale proposal today!
Want to be happier in just 5 minutes a day? Sign up for Morning Smile and join over 455,000+ people who start each day with good news.