Hurricane Matthew is the first Category 5 hurricane over the Atlantic Ocean since Hurricane Felix in 2007. It's expected to significantly impact the southeastern United States. President Obama has already issued a state of emergency for several states along the coast of North America.
Outside of the U.S. the effects of this natural disaster are devastating. So far, Hurricane Matthew has directly impacted Haiti, Jamaica, Cuba, the Dominican Republic, and the Bahamas. Still recovering from the a massive earthquake in 2010, Haiti has been particularly effected. 842 people are already known to have died in Haiti, and that number is expected to rise with the spread of disease and lack of resources resulting from the terrible storm.
Below is a list of 10 ways to help the disaster relief effort in Haiti today.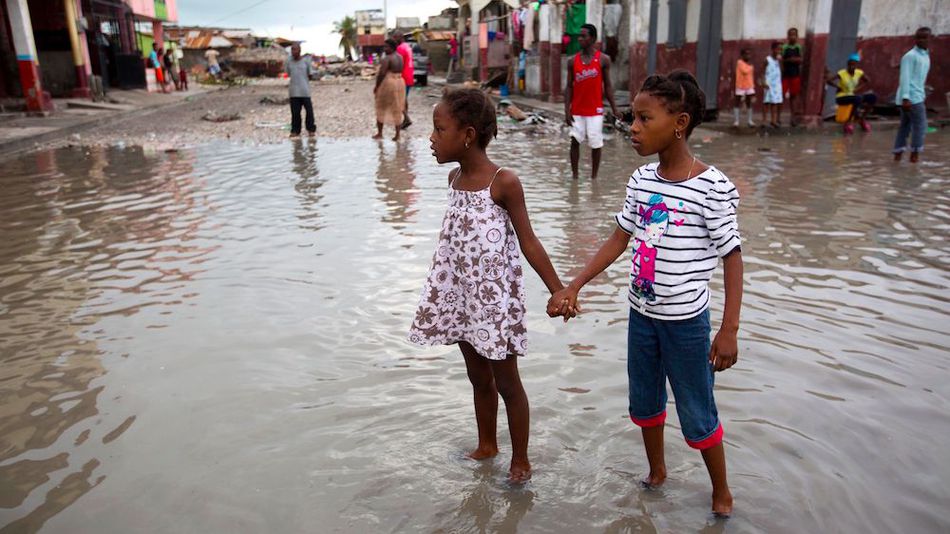 1. Donate money
According to the Center for International Disaster Information website (a website designed specifically to help you make sure your disaster relief efforts are as effective as possible), the best way to help after a natural disaster is always a monetary contribution. Check out their website for more details on why that is, and for information on other forms of disaster response, including supply donation drives and  volunteering. If you do decide to donate money, below are some organizations you may want to consider supporting as well as some non-monetary ways to give support.
Want to be happier in just 5 minutes a day? Sign up for Morning Smile and join over 455,000+ people who start each day with good news.