5 years ago, Myrtle Beach, South Carolina firefighter Marc Hadden was at dinner with his family when he got an emergency call that would change his life forever. A woman had called for help, complaining about severe abdominal pain. When Marc arrived, he realized the woman was in labor.
"It was a pretty serious call for us," Marc recalled. "We got her on some oxygen, started some IVs and literally as we were getting ready to leave the parking lot in the ambulance, my partner said, 'We're about to deliver a baby right here.' We had no time to prepare. Before we could do anything – we hadn't even cut her clothes – [the baby] came right out. Immediately she was handed to me."
After they delivered the baby, the firefighters took her and the mother to the hospital. It was there that Marc learned the woman was probably homeless, and she had planned to put the baby up for adoption.
Marc and his wife already had 9 and 7 year old boys at home, but he and his wife had been praying for a third child. When he heard the mother's plan, he jumped at the opportunity!
Marc and his family didn't need much time to consider adoption. Just 2 days after her birth, the baby– named Rebecca Grace Hadden– was living in their home. 4 months later, the Haddens had full custody.
Marc says his two sons welcomed their new sister with open arms: "The boys absolutely love her and she loves them."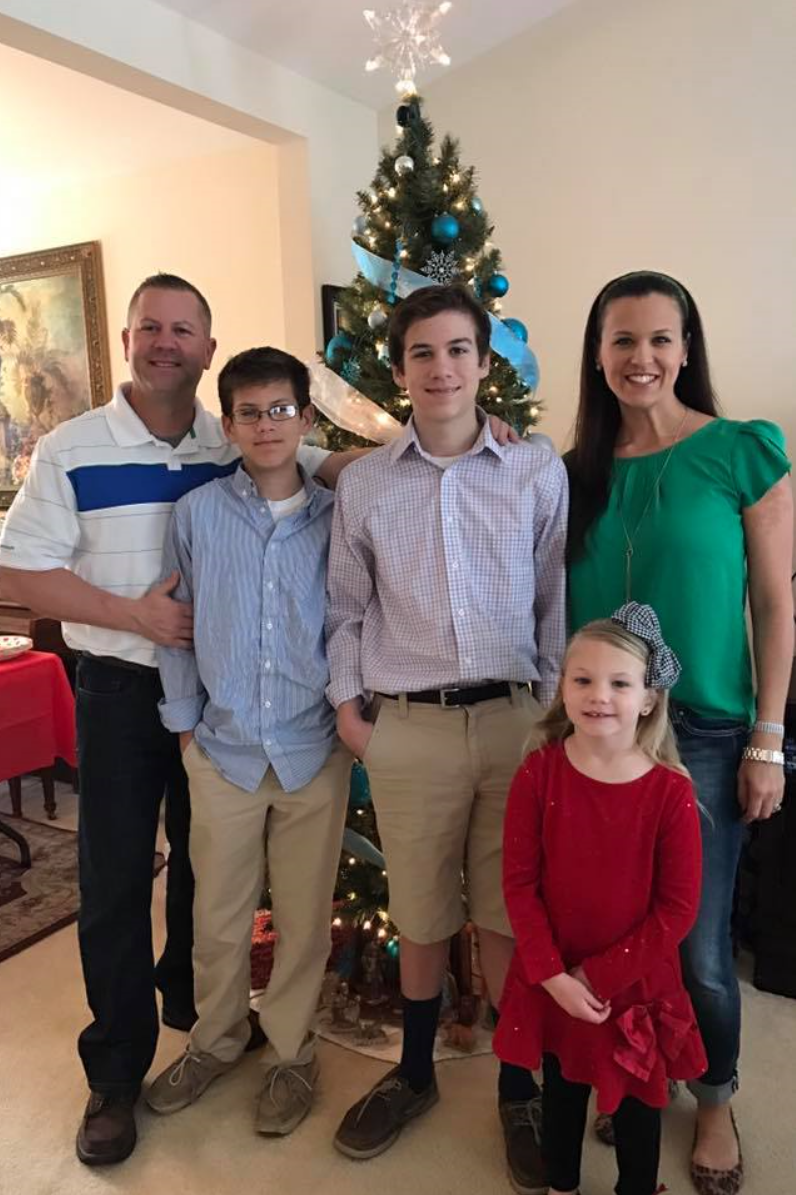 Facebook
Now, Gracie is 5 years old, and she has already heard the incredible story of how her daddy came into her life.
"We have never hidden it from her," said Marc. "If you ask her where she was born, she says, 'My daddy delivered me in the back of an ambulance.' She knows the whole story. I wanted her to know as soon as she was old enough to understand. I didn't want it to be this huge surprise."
"She is part of our family and that is absolutely the way it is. We love her."
Share this beautiful family's story today!
Want to be happier in just 5 minutes a day? Sign up for Morning Smile and join over 455,000+ people who start each day with good news.