All parents know the drama of having an infant in a small, enclosed place where their every cry will be scrutinized.
Whether it's during a church service or in the checkout line at the grocery store there's never a good time or place for your baby to start crying in public, but somehow being trapped in an airplane 30,000 feet above ground makes the situation feel all the more desperate.
Mom-of-two Cherish Terry of Parker, Colorado, knows that feeling all too well. On a recent journey home from Tyler, Texas, to Denver, Cherish says her 6-month-old daughter Adalynn was more restless than usual. "She was already pretty fussy after traveling for several days," Cherish explained. "We had just visited my dad and he wanted all her attention, so she didn't get to take many naps."
Cherish tried rocking her baby to sleep, but after sleeping for just a short while Adalynn was wide awake ⁠— and getting louder by the second. Fellow mom Jamie Hunter happened to be sitting a few seats behind Cherish and noticed how hard the young mother was working to quiet her child.
---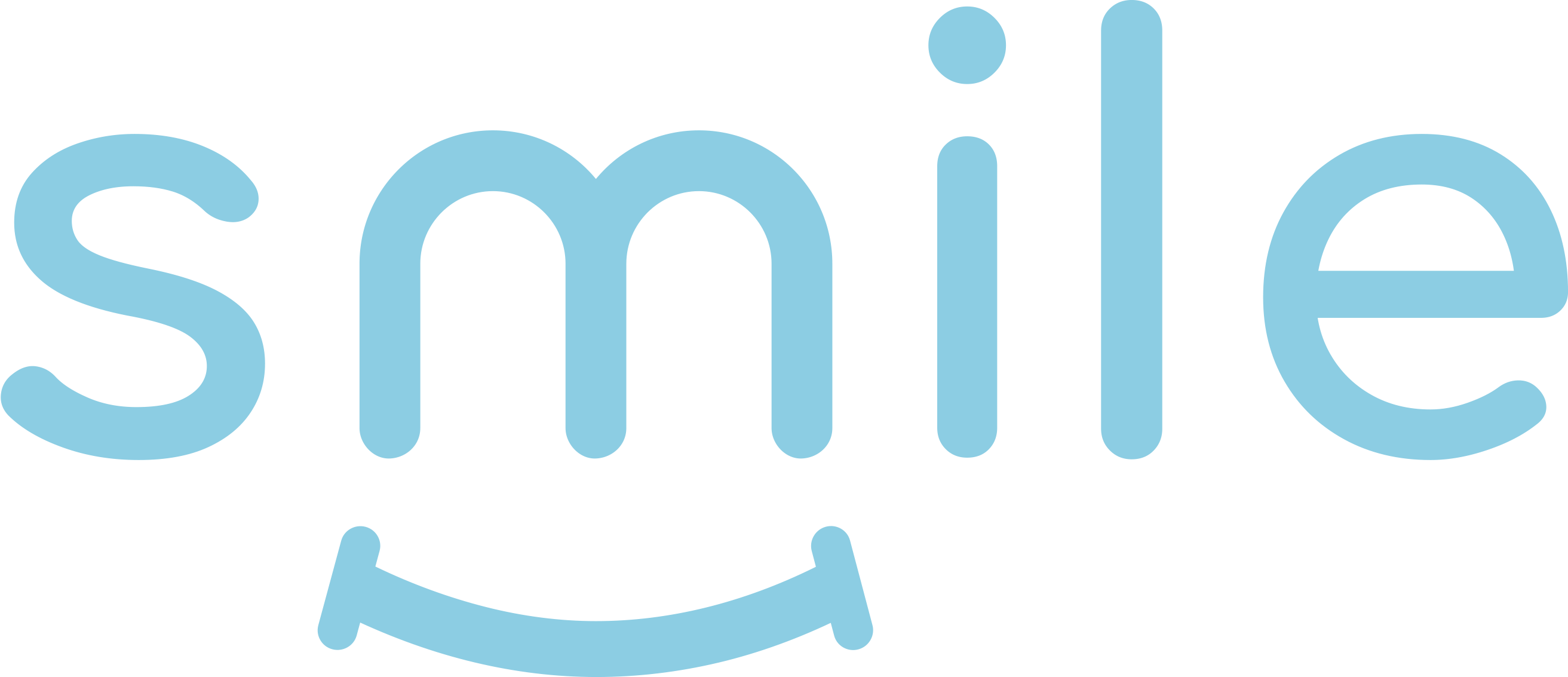 Sign up for our free daily email.
Stay inspired 6 days a week with Smile by InspireMore,
the #1 good news email read by 825K+ people.
---
"The mother was sitting in a window seat and tried to calm her baby, bless her heart, but she seemed to be having difficulty and clearly didn't want to disturb the passengers sitting next to her," Jamie recalled. Suddenly a young flight attendant approached Cherish and asked if he might be able to give the frazzled mom a much-needed break.
Cherish handed Adalynn over to Frontier Airlines flight attendant Joel Paris, who immediately took the little girl on a walk up and down the aisles. For 10 to 15 minutes he chatted with the baby while showing her around the airplane, bouncing her up and down until she giggled back at him.
"Moms are like superwomen," Joel said. "Sometimes they just need a two-minute break, and then they are up and at it again."
Neither Joel nor Cherish realized that Jamie had been watching the entire exchange. She pulled out her phone and snapped a couple of pictures of Joel carrying the baby around, later sharing the images on Facebook to praise him for helping a mama out. Jamie's post quickly went viral with over 1,300 shares.
Cherish couldn't believe it when she came across the viral post, but she was eager to thank Joel for stepping in to help out when she needed it most. "Thank you so much," she told him. "In that moment, you think that everyone hates you, and him showing genuine kindness meant the world to me."
Cherish was grateful to Jamie as well for sharing the pictures and making Joel's good deeds go viral. "Oh my word! Thank you for sharing this," Cherish commented on Jamie's post. "I had no idea this was going viral until today and I am sooooo happy Joel is getting the recognition he deserves! He was amazing and totally saved the day and my sanity!"
Joel seems to be the only person who is shocked that his kind deed went viral! For him, lending a helping hand to struggling parents is all part of the job, plus, it's how he was raised. "I can't believe I went viral," he said. "I just did what I was raised to do. And what many would do."
He's right; many would do this to help out a fellow parent… but many would not! Flight attendants have so many duties and responsibilities that no one expects them to pitch in on childcare as well, yet we're always so grateful when they do. Sometimes all a struggling parent needs is a cool, calm, collected adult who doesn't mind holding a fussy baby so we can catch a break!
Please share this story to encourage more acts of kindness like Joel's.
---
Share your story & inspire the world.
If you have an uplifting story we would love to hear about it! Share it with us here.
Want to be happier in just 5 minutes a day? Sign up for Morning Smile and join over 455,000+ people who start each day with good news.