Latrina Wilcher is a pastry chef living in Los Angeles, and those around her unanimously describe her as an angel. Her life wasn't always "sweet," however. Her mother was abusive and a drug addict, and at age 2, she was put into the system. At age 18, kids are automatically taken out of the system, so Latrina's childhood consisted of living in orphanages, foster care, transitional homes, and eventually, she didn't have a place to live at all.
When she grew older, she learned the secret recipe for her grandmother's pie, or "Katie May's sweet potato pie," as she likes to call it. The pastry was a fond childhood memory for Latrina, and ended up being a major part of getting her to where she is today.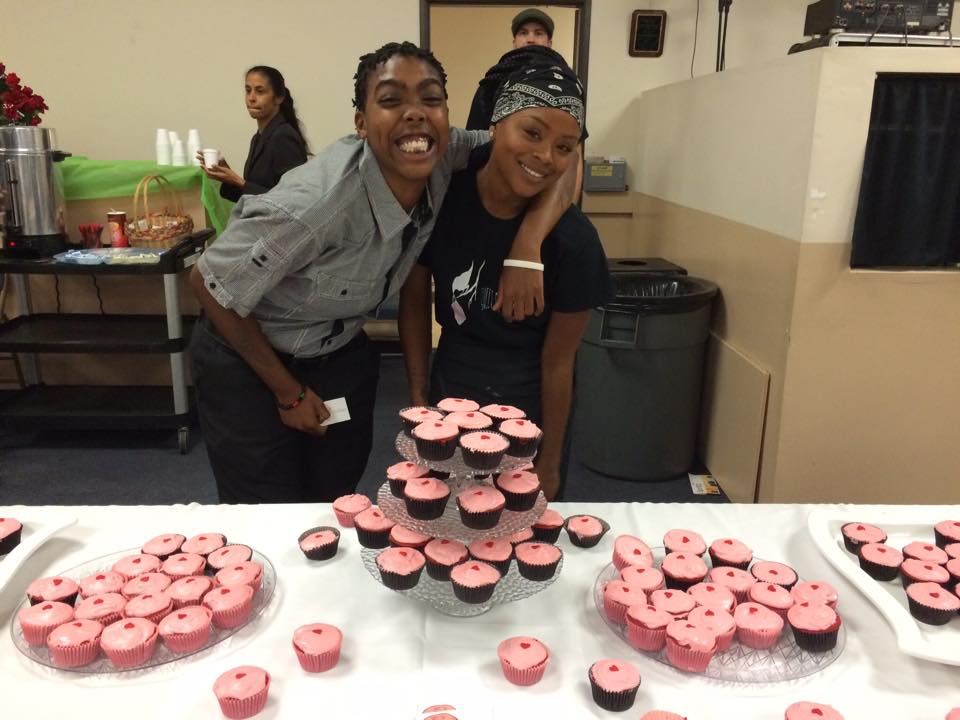 Now her life has made a complete 180 degree turn; Latrina is the owner of a thriving business, Sweet Tri Pastries! Her mission for the pastry shop is not only to make sweet treats, but also to give back to those less fortunate (whom she can definitely relate to). So, twice a month, Latrina and some of her team members go to Skid Row and hand out baked goods and water bottles to people on the street. She uses a portion of her regular sales and donations to create her confectioneries for those who can rarely get a bite.
Los Angeles has one of the highest homeless populations in the country, an estimated 58,000 people. By giving the homeless some sweets, Latrina feels as though she's handing out a piece of comfort, proving to those people that somebody cares.
Latrina sets a great example for all of us to remember our roots and give back to those struggling in our communities. Reminding someone that they are loved can make all the difference.
Want to be happier in just 5 minutes a day? Sign up for Morning Smile and join over 455,000+ people who start each day with good news.