Justin, Jola, and their son Piko have decided to live life in a way that is a bit different than others.
In a castle.
So cool.
With an incredible blend of artistry and engineering, the couple turned an old run down truck into an enchanting mobile home.
Part of the Living Big In A Tiny House initiative, this family is indeed living a pretty sweet life in their home.
Complete with a bedroom, bathroom, full kitchen, dining area, and even a rooftop deck- this truck is a comfortable home for anyone.
I really want one of these!
The castle is totally solar powered and built for urban or rural trips.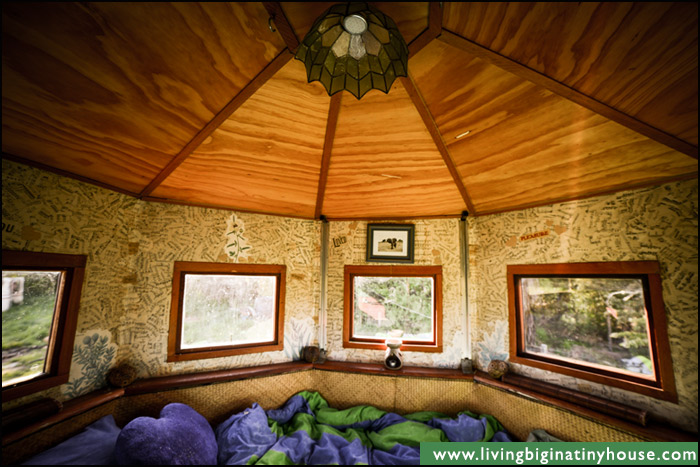 The sleeping loft is above the first, main floor.  It's circular set up creates a relaxed, natural vibe.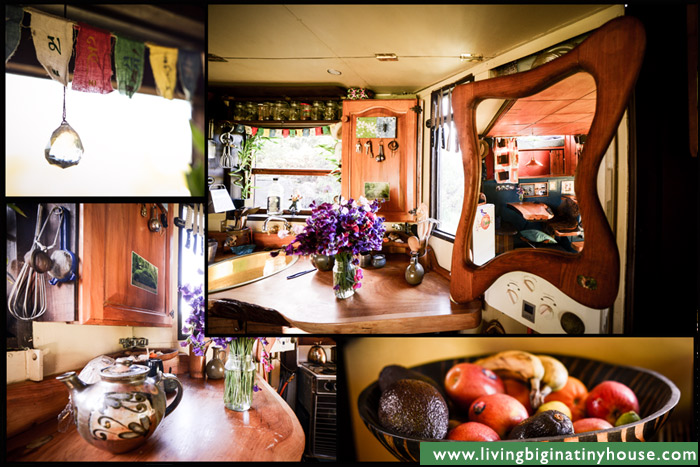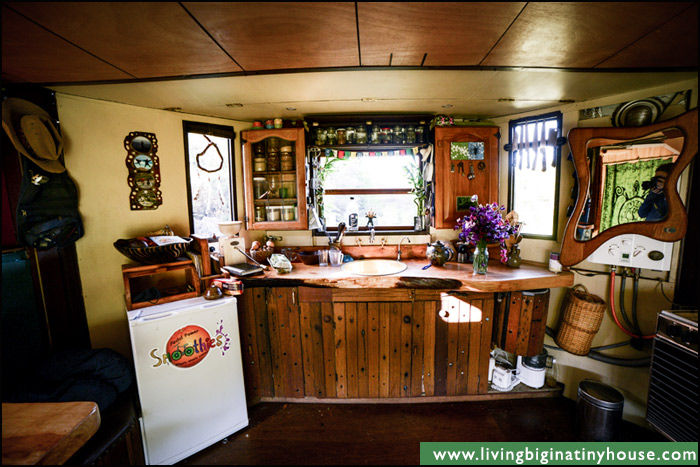 The kitchen and family floor is actually quite spacious and functional.  Just check out all of these appliances and gadgets.  This is a real, legit house!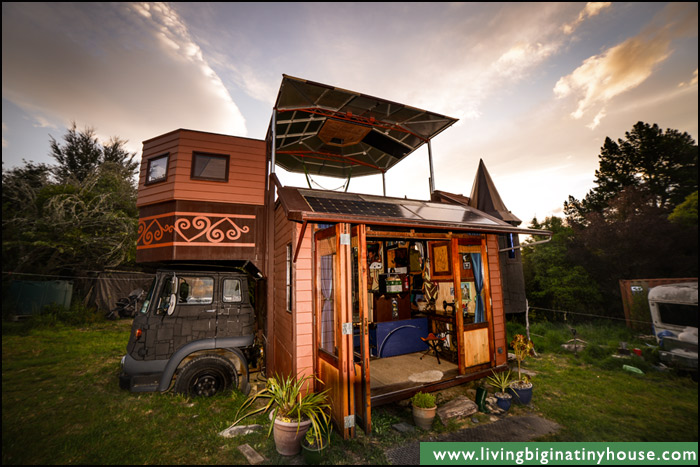 Water tanks and bathroom turrets (located on the end) at to the comfort.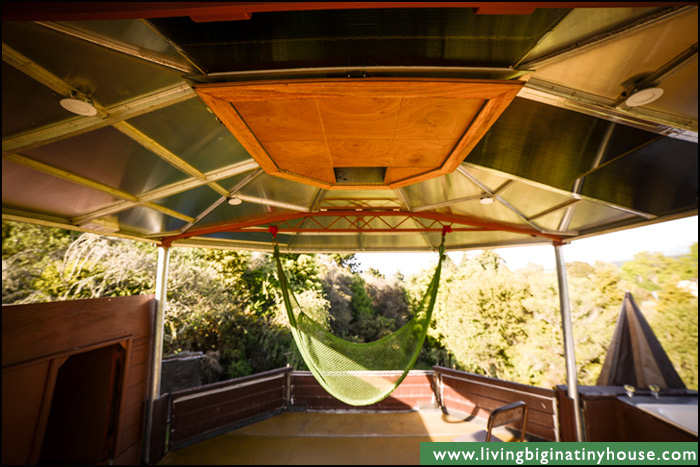 Finally, the ridiculous view from the 3rd story, roof-top balcony is amazing.  They even are able to set up a bathtub up here.
Watch the video below to see how the home unfolds and share it to inspire creativity.
https://www.youtube.com/watch?v=CnHGKUh-5O4
Want to be happier in just 5 minutes a day? Sign up for Morning Smile and join over 455,000+ people who start each day with good news.