Keeping pets happy and engaged can be tough work. What do you do when you have a golden retriever that might be "smarter than the average bear?" You find innovative ways to challenge them, that's what! This golden retriever learned how to use a new treat dispenser with ease, and the results are simply precious.
Golden retrievers are an energetic breed in the family of hunting dogs. They are typically bred to "retrieve" the spoils of a hunt. They love water and will happily splash through marshes to fetch a fallen duck for their owners. There is a saying about goldens, though, and that is, "Goldens will be goldens." What that means is that this breed of dog also has specific personality quirks that make them unique. They do "golden things."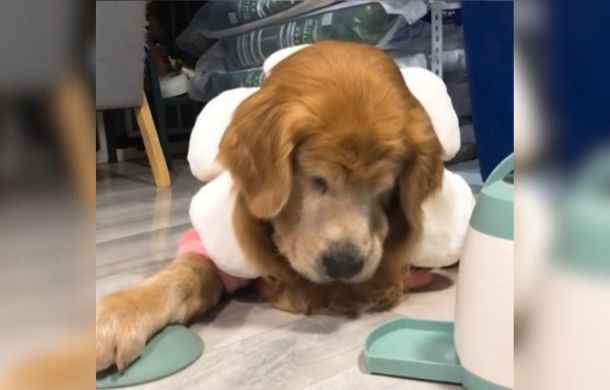 While doing their golden things, they might allow a bike thief to escape for the steep price of a couple of belly rubs. They are also an incredibly loyal breed and will form unusual bonds that last forever. As a highly intelligent animal, golden retrievers make excellent assistance dogs. They often receive training as leader dogs for the blind or companion animals for disabled veterans. And that same intelligence leads us to our focus today.
That's where the aforementioned treat dispenser comes in!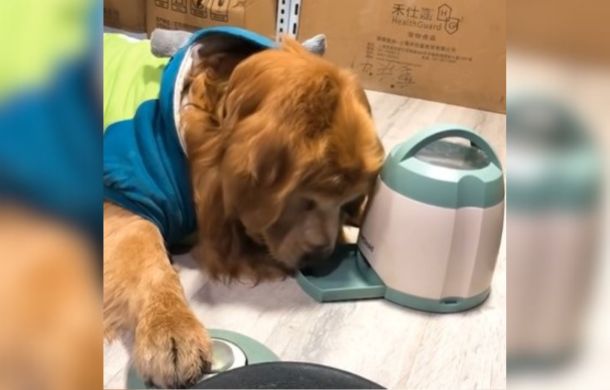 This golden retriever decided that mom and dad were a bit too stingy with his treat dispenser. He taught himself how to operate the pedal and fed himself! Now he sits in front of the dispenser and mashes the foot pedal to unleash a treat or two.
The crafty pup also taught his sibling how the magic button worked! Now they frequent the treat dispenser, tag-teaming the mashing of the magic button! Just a couple of goldens being goldens!
You can find the source of this story's featured image here.
Want to be happier in just 5 minutes a day? Sign up for Morning Smile and join over 455,000+ people who start each day with good news.