Tim Tebow Foundation and InspireMore have teamed up to create this 6-part article series
The Real MVPs: How Tim Tebow Foundation is Fighting For the Most Vulnerable People In the World
. You can learn more about TTF and join the fight
here.
Every day, people from all around the world face struggles that many of us will never know about. The Tim Tebow Foundation (TTF), whose mission is to fight for the Most Vulnerable People, helps shine a light on these individuals through their work. That's why they're collaborating with us here at InspireMore as part of our Causes that Matter, and why we're honored to share the story of one of the many families they've impacted. First, we'd like to introduce you to Stacy, who graciously shared the story of her late son, Jacob.
The struggles began before Jacob was even born. While getting a sonogram, Stacy's doctor discovered that her son would be born with spina bifida, a birth disorder that would present Jacob with a variety of medical complications. At the time, doctors believed he might not be able to see, hear, or walk. Still, Stacy and her family chose to follow through with her pregnancy, a choice they couldn't be more grateful for making.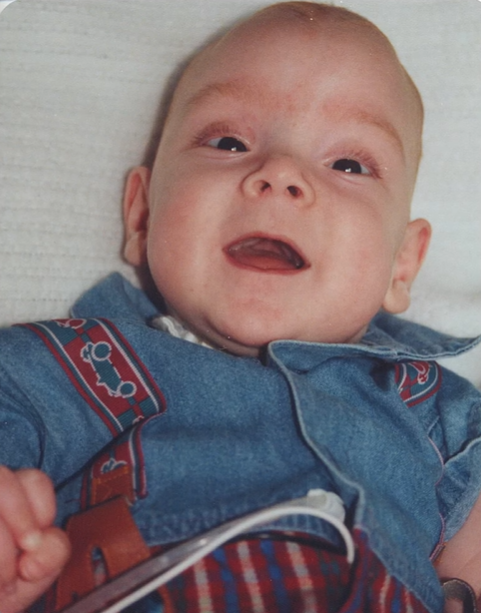 This isn't to say that Jacob didn't face health issues. On the contrary, he was dependent on a ventilator to breathe and was on an estimated 15 to 20 medications for most of his life. But the life he lived was one full of joy, and rather than only making it a year like expected, he was able to live for 19.
"When Jacob rolled into a room, he lit it up," Stacy shared. "He had a smile that was just huge and sparkly eyes and this red hair that caught everyone's attention. And he was just spunky and funny — he always had a joke. He just didn't know a stranger."
Jacob's genuine joy for life shined through in the way he interacted with others. He cared deeply for the people around him, even asking how others were doing when they were the ones visiting him in the hospital.
And thanks to the Tim Tebow Foundation, Jacob and his family were able to connect with others in similar situations. They not only bonded over their shared struggles, but they were able to experience events that often weren't catered for them, like prom.
One such event is called Night to Shine. It's hosted by local churches around the world as part of TTF's ministry offerings. It gives those with disabilities the chance to hit the red carpet, dance, sing, and simply enjoy each other's company for a night much like prom.
Jacob himself attended a Night to Shine event, something Stacy says was a "highlight of his life." This night took place at just the right time.
Mere weeks after this meaningful event took place, Jacob was rushed to the hospital. His health quickly declined and, within hours, he passed away.
As you can imagine, this was devastating for Stacy and the rest of her family. While they found comfort in their belief that they would one day see him again, that didn't take away from the fact that he wasn't with them now.
That's why when months had passed, and Stacy was still grieving, she was hesitant to accept the offer to host a Night to Shine at her own church. She simply didn't know if she had it in her yet. But after talking with others and lots of praying, she thought the timing couldn't have been better.
"I think the biggest impact was probably on the other parents," Stacy explained. "I was able to go in and say, 'I've been in your shoes. And I know the joys and the sorrows.' … and it opened up doors for conversations with people to talk about my faith and how we were making it and why we still had hope."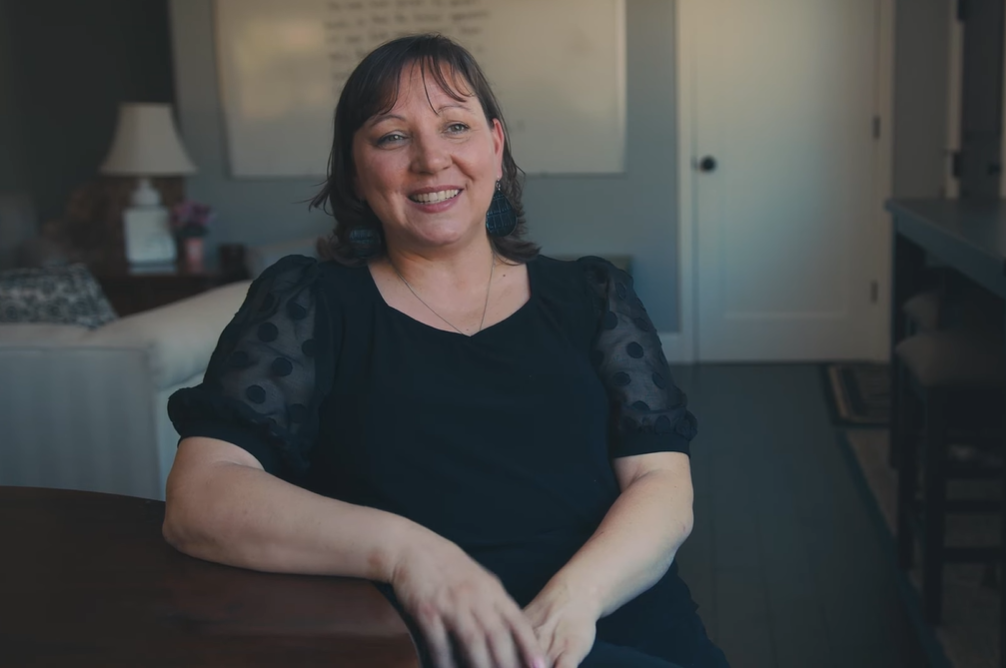 While each family's story is unique to them, they all share a common thread: In spite of the struggles they face, they each have an inner strength that is truly inspiring. Their stories remind us why TTF works so hard to help those in need, not on their own timelines, but on the timeline of those who are in their darkest hours of need.
Before you go, watch this video of Stacy to hear her talk more about the joyful, inspiring life her son, Jacob, led for 19 years.
Help the Tim Tebow Foundation fight for the Most Vulnerable People around the world living in chaos and crisis.
---
Join the Fight!
Help Tim Tebow Foundation fight for the Most
Vulnerable People around the world living in chaos and crisis.
Donate Now
---
Want to be happier in just 5 minutes a day? Sign up for Morning Smile and join over 455,000+ people who start each day with good news.