Every parent has been there. Your kid just said the most awful thing out loud in public. It was an innocent observation, but how do you handle that as a parent? How do you turn that inappropriate utterance into a teachable moment? The first step is to take a breath. Consider what was said and how it was said. Once you have your mind wrapped around it, tackle it head-on. The kid in this video has accidentally shared some intrusive thoughts, and Mom knows just what to do!
We have laughed at what children say for as long as we can remember. Whether kids offer marriage advice or request math homework assistance, they are hilarious! Sometimes, we are the ones who need the teachable moment. Other times, we need to figure out how to let our children know what they said was wrong and be able to tell them why.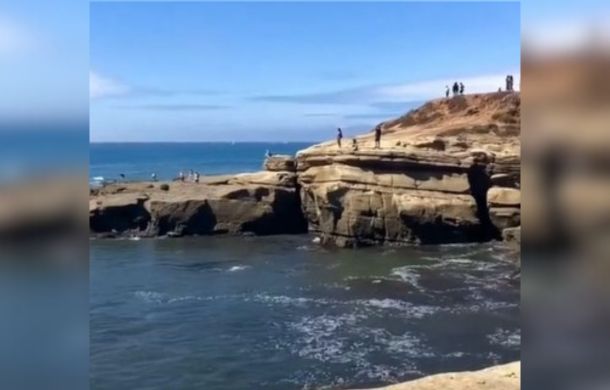 Kids have a peculiar way of looking at life. They lack the years of dealing with people that adults have. As a result, sometimes, they say things aloud that are inappropriate. They don't know any better, and that leads us to teachable moments. This video is an outstanding example of this experience.
Our parent is standing on a cliffside with their daughter. Looking across a cove toward another cliff, the daughter innocently mentions how close a person is to the edge. The next thing the girl said made Mom take a deep breath and consider how to respond.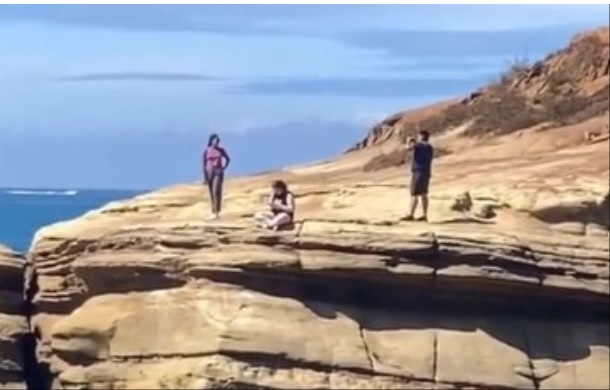 The daughter posed the thought that it would be easy to push the person off the edge and then go, "Wooooo." Mom was quick to state the comment was an "intrusive thought." She told her daughter, "We don't say those out loud." The daughter innocently asked, "We don't? Why not?" Mom has the perfect opportunity for a teachable moment!
According to clinical psychologist Jessica Beadel, intrusive thoughts are "… unwanted and repetitive thoughts, images, or urges [that] … are typically violent… or blasphemous." Everyone has intrusive thoughts, although most of us never act on them. They can be as random as imagining dropping a baby while holding them or wondering what would happen if you yanked the steering wheel to one side while driving through a tunnel. Mom's sage advice about not saying them out loud is spot on.
Watch the beginning of this teachable moment.
You can find the source of this story's featured image here.
Want to be happier in just 5 minutes a day? Sign up for Morning Smile and join over 455,000+ people who start each day with good news.