Marriage advice from a child? Well… yes, when the message is this perfect. A 6-year-old daughter cornered her mom for a heart-to-heart conversation after witnessing an argument between her parents. The tiny tyke talks about how marriage is about communication and getting along. The video was originally posted by mom Cherish Sherry. Tiana offers tips on getting along to avoid future problems that seem far beyond her age.
The video opens with Tiana sitting on a carpeted stair. She is looking directly into the camera as Mom records. Tiana's first question, "Are you ready to be his friend?" is spoken with sincerity. Pausing while mom answers, Tiana gathers her thoughts, takes a breath, and begins talking about the real advice.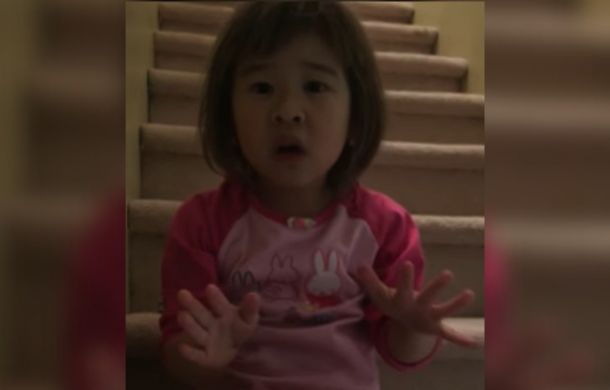 Tiana continues, talking about keeping their marriage on an even level, stating: "I'm not trying to be mean. I just want everyone to be friends."
She goes on to exclaim, "I want everyone to be smiling." Tiana repeats that she has no mean intent and she is not trying to be a bully. She is just trying to be steady.
The almost three-minute video contains a wealth of advice on communication and working within a marriage. Art Linkletter, author of "Kids Say the Darndest Things," once said, "If anything is worth trying at all, it's worth trying at least ten times." In this case, we can fully support that thought. Tiana's base message is just to be nice and make the world a better place.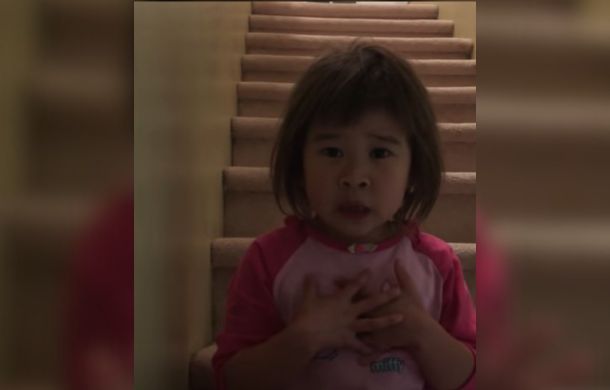 Tiana includes herself in the conversation, adding that she also needs to work on getting along. The video ends with mom and daughter hugging and uttering "I love you" to one another. The wise and heartfelt advice offered by this tiny dynamo carries a lasting impact. But Tiana's story didn't end with this viral video.
Now, recently celebrating her 14th birthday, Tiana has grown into a fine young lady. Her mom still chronicles their lives in bits and pieces on Facebook. Additionally, you can load up on family fun by checking out their YouTube Channel, Tiana Smile Club. Thank you, Cherish, for sharing your lovely daughter and family with us.
Watch the whole video here:
You can find the source of this story's featured image here.
Want to be happier in just 5 minutes a day? Sign up for Morning Smile and join over 455,000+ people who start each day with good news.