Ever since Hunter and Hope Madden got married, they've dreamed of having a family and one day becoming parents.
When Hunter and Hope started trying to become pregnant, they were discouraged the find it was more difficult than they anticipated. They saw fertility doctors and found that Hope had low progesterone levels and low hCG levels, meaning it was difficult for her to become pregnant and even more difficult to sustain a healthy pregnancy.
After months fertility treatments and waiting, the couple suffered 2 early miscarriages before becoming pregnant with their son, Owen. Then, during their first sonogram with Owen, the couple was crushed to learn Owen's heart was no longer beating.
Still, the couple maintained hope and kept trying. That's when they became pregnant with their rainbow baby: Evelyn Madden.
Throughout the entire pregnancy, Hunter and Hope feared for Evelyn's health. "We were very much prepared for the worst," said Hope. "I think my entire pregnancy kind of felt that way. We kept just waiting for the floor to fall out from underneath us every second."
Despite their worst fears, Hope was able to carry Evelyn to full term. During the 40 hours of natural labor, the couple found themselves grappling with the loss of Owen in a more powerful way than ever before. But the painful, emotional birth was also healing. The two bonded together as they prepared to bring their little miracle into the world.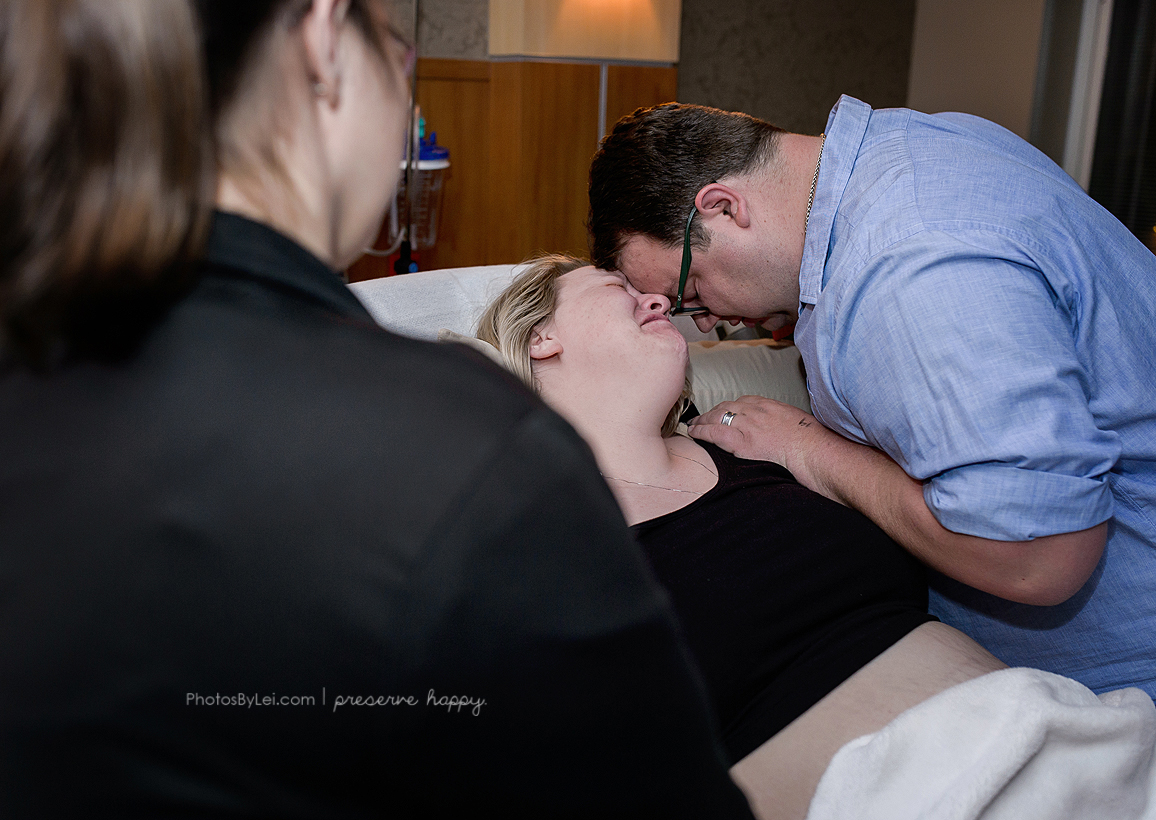 At last, little Evelyn was born and Hunter and Hope's dream of becoming parents came true. After all they'd been through– miscarriages, fertility treatments, induction, and a painful 40-hour labor– this couple finally was blessed with the most perfect little gift.
Austin, TX Birth Photographer Leilani Rogers, captured incredible photos of the emotional birth. Her photos– particularly the photos of Hunter finally meeting his beloved daughter– have touched the hearts of thousands of strangers online.
They are a powerful reminder that childbirth is not only about bringing new life into the world, it's about creating a new family. Hunter and Hope's lives will never be the same.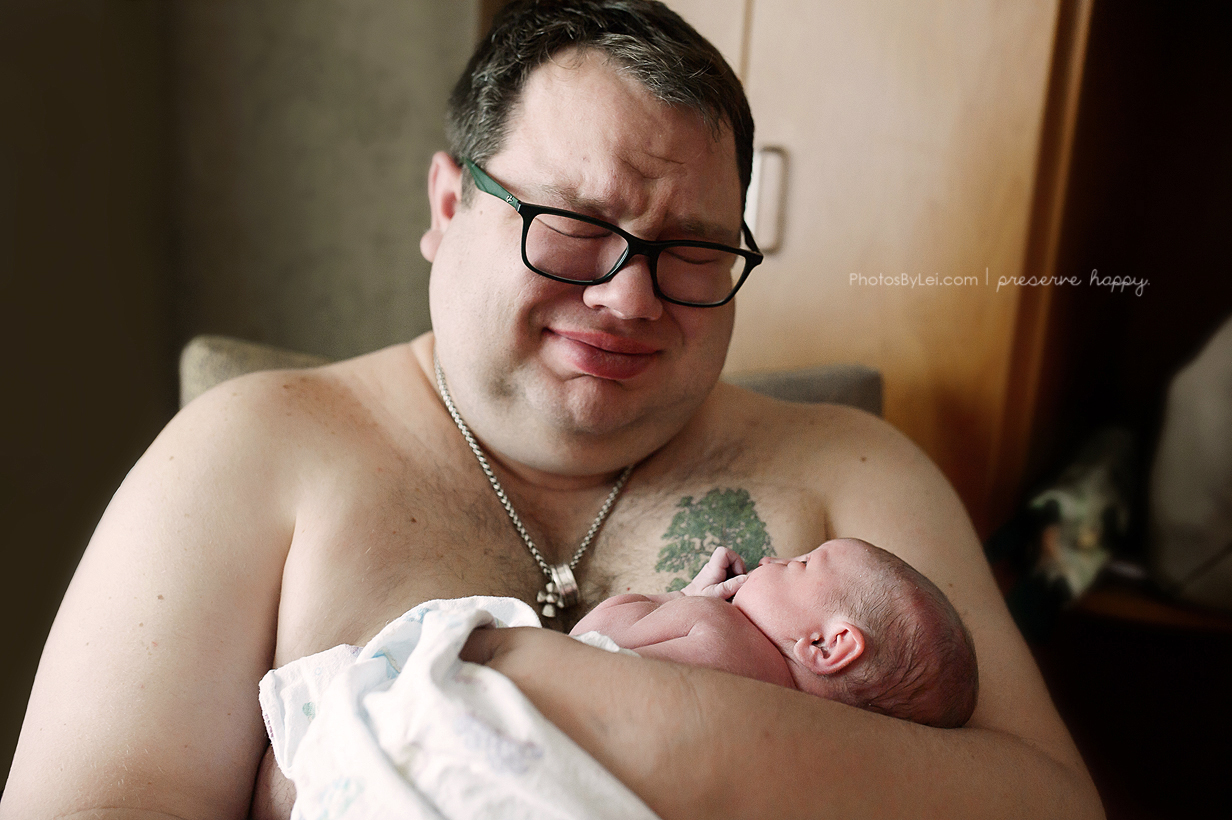 "This is a story about a mom and a dad who went through loss and persistence to get their baby," wrote photographer Leilani Rogers in the caption of the photo above. "That tattoo on his chest was done after their first miscarriage, and now his daughter lies her sweet head against it. Both of them a reminder of triumph."
Their story has touched thousands and will always be one that she holds close to her heart.
"I have loved getting to know the Madden family. All the birth stories I capture are precious to me but it makes it that much more special to tell a story of triumph, like this one. Hunter and Hope are amazing parents. They have a lot of love for each other and of course Evelyn. They worked long and hard to get her here, and worried right up until she was in their arms."

"You can see the relief and joy so clearly in these photos. It is particularly special to document a dad's raw and genuine reaction. We often forget that birth is not just about mom and baby, it is about family. This entire birth was full of tender moments that prove that, and I loved documenting their story. I had the opportunity to visit with them again about a week after their birth to take some newborn/family photos. And they were doing well. I've also kept up with them on social media and so enjoy watching Evelyn grow up!
Share this beautiful story of love and triumph today.
Want to be happier in just 5 minutes a day? Sign up for Morning Smile and join over 455,000+ people who start each day with good news.