Jamie is still a kitten but is taking the world by storm. He was born with physical deformities and a unique face, earning him the fitting nickname "Picasso Cat." In October, Jamie found a fantastic home in Denmark with two cat siblings you might also recognize — Monty and Molly. All three cats have physical features that make them look … well … odd.
Monty and Molly have a rare condition that doesn't even have a name. They are missing a chromosome, resulting in them not having a nasal bridge. Their eyes appear wide-set and sometimes unfocused. Aside from their appearance, both are perfectly healthy in every other way. And so is Jamie.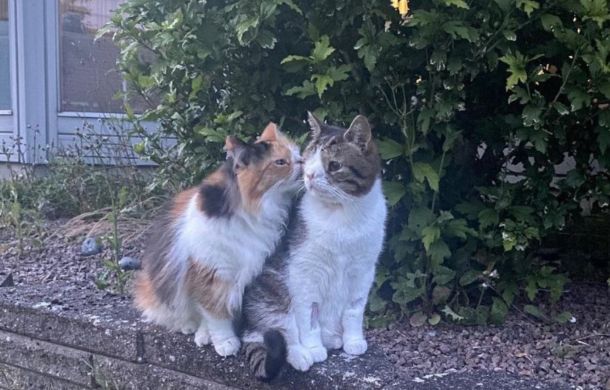 Jamie is difficult to describe. His eyes appear to be different sizes, are not centered on his face, and are not level across his nose. But look at how cute he is!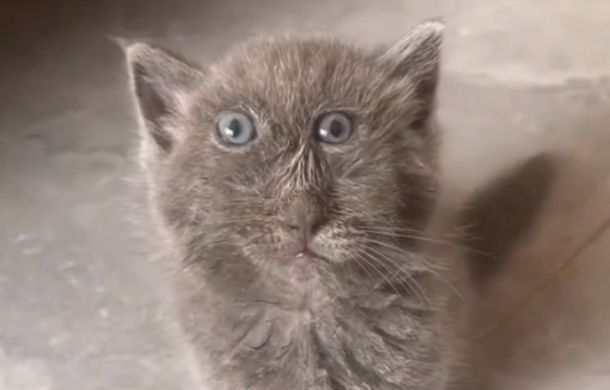 We're not sure what caused Jamie's deformities, and we really don't care. He is adorable either way! With his recent adoption in October, he will reside in a happy home where the cats rule. We haven't found a social media account dedicated to this beauty yet, but his human mom will probably create one soon. She manages Instagram pages for Jamie's cat siblings, Monty and Molly.
When the first images of Jamie began to appear, there was speculation as to whether he was real or some creation of wayward artificial intelligence. There was no CGI involved. Jamie's cute little lopsided face is all natural!
Be sure to keep a watch out more about this amazing little kitten! We look forward to seeing much more of this little guy in the future! Here is an introductory video from introducing Jamie and his new siblings. Share Picasso Cat with your friends and family!
You can find the source of this story's featured image here.
Want to be happier in just 5 minutes a day? Sign up for Morning Smile and join over 455,000+ people who start each day with good news.