Most kids who grow up with pets have a dog or a cat (or both). Some families have pet bunnies. Fish are always a popular option, as are hamsters and guinea pigs. TikToker Brittikitty shares her family exploits with us, including life with her two daughters and husband. Recently, they let their oldest daughter, Lily, select any pet she wanted from the pet store. When you let a girl loose in a pet store, the last thing you expect her to choose is a cricket.
Lily's first reaction was, "What?" which quickly morphed into joy as she exclaimed, "Really?" A huge grin and a few happy jumps, and she was off! Her choice came after a very thorough tour and visits with many possible alternatives. She started with the aquariums, oooh-ing and ahh-ing over the fish. When her mom asked if she wanted a fish, she quickly answered, "No!" Then, she was off to the turtles. "I love turtles!" she declared. "Do you want a turtle?" A little more thought, but still a negative answer.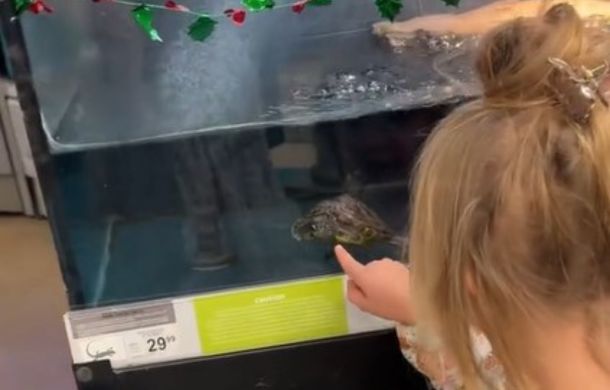 Moving along, Lily stopped before a curled-up fur ball, asking, "What is that thing?" Mom replied that it was a ferret; Lily responded with a happy dance and a declaration, "I love ferrets!" But that wasn't the pet for her. Off to the birds.
No bird for Lily. Off to the "baby rabbit" that was actually a hamster. She loved him too, by the way, but that wasn't her choice. Mom urged Lily to stop playing in the cat litter and continue her search for her perfect pet. Still bouncing and looking around, Lily asked if they had any bugs in the store. "You want a BUG?" Lily's answer was swift and energetic, "YES!"
And just like that, the family took home a new pet cricket! Lily proudly named her new pet Violet (which is also her little sister's name). They bagged up the little critter, and off they went to find her new pet a jar. Lily fell asleep holding the jar and dreaming about cricket adventures!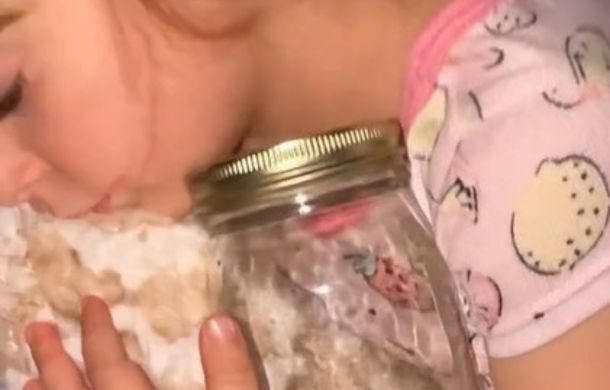 As adults, we know that the lifespan of a cricket is fleeting. But to see the pure love in Lily's eyes as they picked up her new pet is heartwarming. When they took their girl to a pet store, they never thought she would select a cricket. You can watch the entire selection process below. Share with your friends who have kids that might need a new pet.
Want to be happier in just 5 minutes a day? Sign up for Morning Smile and join over 455,000+ people who start each day with good news.