While there are many well-loved stars in Hollywood, it seems that there are few quite like Keanu Reeves. Over the years, he's become known as one of the nicest folks in the industry. Whether he's going out of his way to make a fan's day or simply living his life in a way that inspires others, Reeves has certainly made a positive mark on the world.
Truly, it's no wonder why so many consider themselves to be a fan of the actor. Still, there might be a few things you didn't know about him. That's why I've gathered a few fun facts for you to enjoy below!
1. Reeves used to love hockey — and it came in handy in his acting career.
When he was a teen, Reeves was offered a chance to try out for the OHL's Windsor Spitfires. Getting this opportunity was massive but, ultimately, he knew this wasn't the direction he wanted to go.
But because life has a funny way of coming around full circle, he'd later see his love of hockey and his passion for acting collide. In his first studio movie appearance for "Youngblood" in 1986, Reeves played a goalie.
keanu reeves playing hockey pic.twitter.com/w2z5aOTLpn

— keanu doing things (@keanuthings) May 19, 2018
2. Before his big acting break, Reeves was a reporter.
Like most actors, Reeves didn't start his career by landing massive roles. Instead, he found himself in the role of a Canadian news reporter for CBC. Even then, Reeves' charisma shined through the screen, especially in silly news reports like one he did about the first Canadian International Teddy Bear Convention.
Before he was a Hollywood actor, KEANU REEVES worked for CBC and did a news report on a Teddy Bear convention in 1984. pic.twitter.com/XSQ9dCFcMw

— All The Right Movies (@ATRightMovies) August 28, 2022
3. He's also a musician.
Yes, that's right. In addition to hockey and acting, Reeves is also a talented musician who can play the bass. This alternative rock band, Dogstar, made music in the mid-1990s into the early 2000s. That being said, the group made a surprising comeback with new music just this year and are on tour!
Thanks for sharing shiho319h_cos

"アンコール後ラスト曲から退場まで🫶🫶🫶🫶🫶🫶🫶"#keanureeves #bretdomrose #bretdomrose #dogstar #japan #yokohama pic.twitter.com/Cl209qTubJ

— Keanu Reeves TheClub (@Keanu_TheClub) September 7, 2023
4. A man of many passions, Reeves co-founded a motorcycle company.
In 2011, Reeves teamed up with others to start a business that creates high-end custom American motorcycles called Arch Motorcycle. And, in typical Reeves-fashion, he's been seen casually chatting with fans about this interest while taking a break from riding his own motorcycle.
5. He's dyslexic.
Being dyslexic made school difficult for Reeves who, at 17 years old, dropped out of high school. Still, he eventually discovered a love for Shakespeare and reading in general. From there, he started to act in plays — and the rest is history!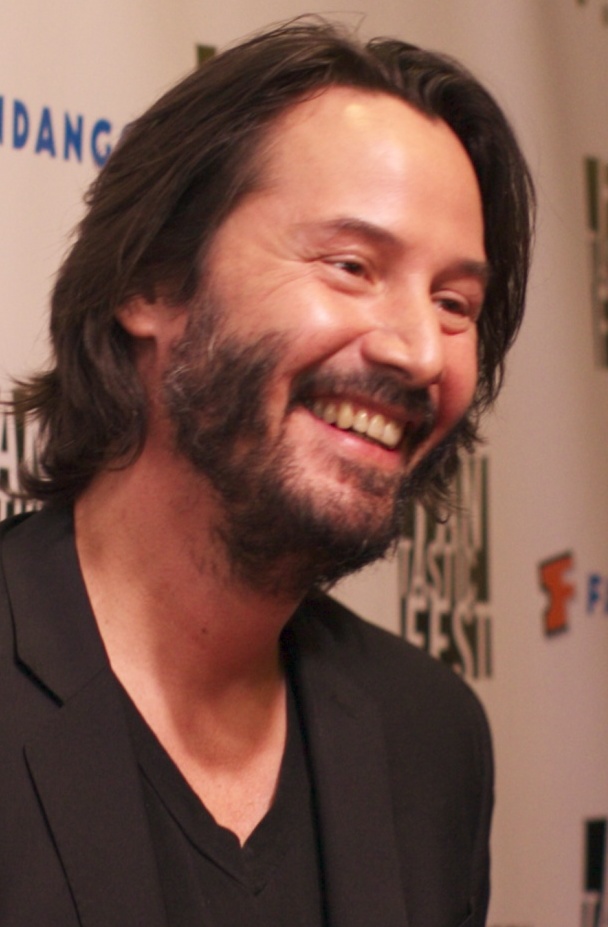 It seems that the more we learn about Reeves, the more we adore this talented actor! Not only is he an inspiration for others who want to follow in his footsteps, but he also seems like a genuinely kindhearted human being. We love to see it!
You can find the source of this story's featured image here!
Want to be happier in just 5 minutes a day? Sign up for Morning Smile and join over 455,000+ people who start each day with good news.