Do you ever look at your dog and think, "I would love to know what's going on in your head right now?"whenever they do something weird?
If you answered yes, we have some great news – you're not the only one! Even better, there's a whole page on Reddit dedicated to sharing these very moments. We've compiled some of our favorites before, and now we have a whole new batch for you to enjoy!
1. "The new cushion remover I ordered works like a dream."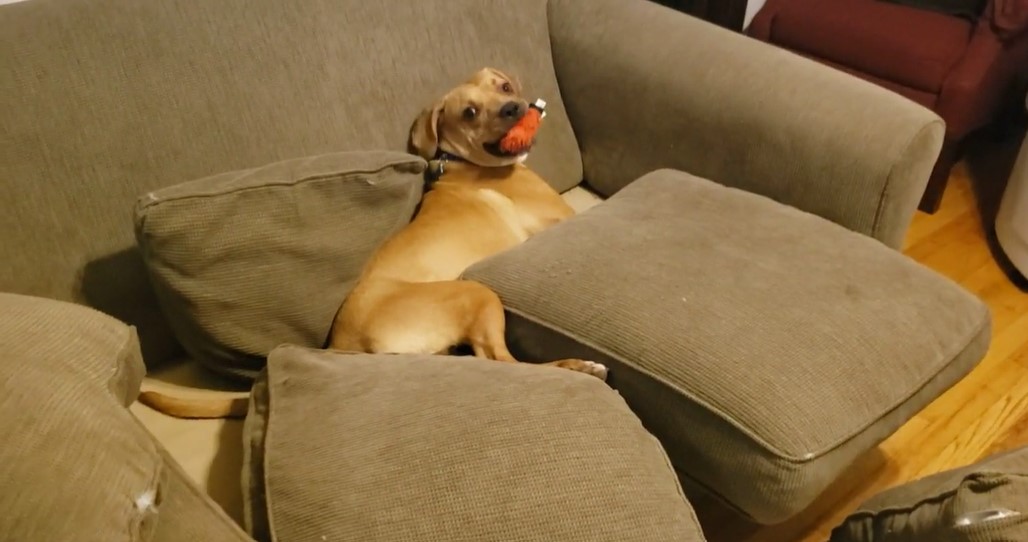 2. "Every time I bring him to work with me he squeezes into my desk chair and stays there the whole day."
3. "He really wants to know what's happening in the yard next door."
4. Maybe he's trying to get into doggy yoga!
5. "My dog shreds her toys and gently carries around their eyes. If you ask her to find her eyes she will bring one for you."
6. "This is Ruby. She likes to pet the other dogs at daycare."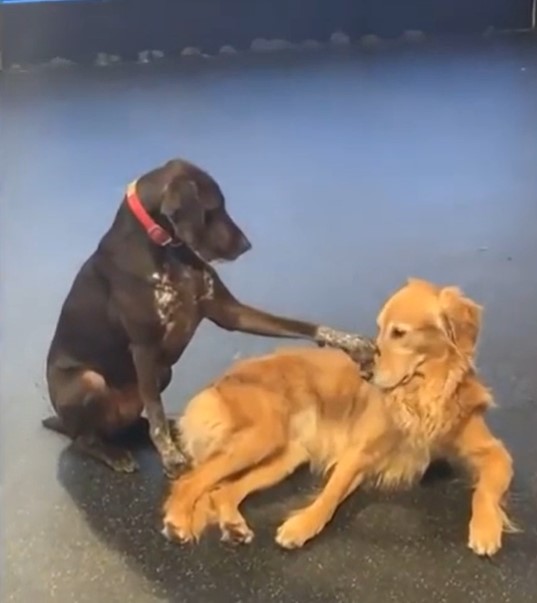 7. "Four stages of patting a husky. 1. Shock. 2. Reluctance. 3. Enjoyment. 4. Smugness."
8. The dogs versus cats rivalry is as strong as ever.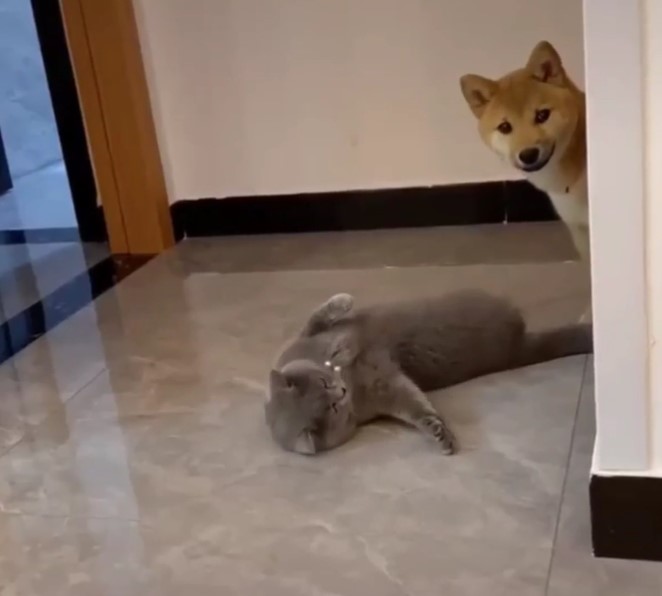 9. Did someone say that it's time for a walk?!
10. So close… and yet… so far away.
11. And that was the day she learned that being sneaky isn't her strongest suit.
12. "I gave him a pretzel & he started to fall asleep with it in his mouth. He's been like this for 5 whole minutes."
13. Nothing to see here… just a totally normal hooman coming through!
14. What a gentleman!
15. "This is Cap. Cap is deaf. Cap doesn't like bedtime. When Cap doesn't want to listen, he pretends to ignore his signs."
At this point, we think it's safe to say that dogs will never cease to amaze us with their crazy shenanigans, but that's more than OK. Part of what makes having a fur baby so fun is that they're hilariously unpredictable, and we wouldn't have it any other way!
Don't forget to share this list with a dog parent to make their day.
Want to be happier in just 5 minutes a day? Sign up for Morning Smile and join over 455,000+ people who start each day with good news.