When you're on a lovely vacation, the natural thing to do is to record your trip in photos and videos. The scenery at Acadia National Park lends itself to some amazing opportunities for anyone with a phone camera. Recently, TikTok user Siarra Brielle, was busy taking a panoramic video of the scenery during an adventure with her boyfriend. He had another idea that no one expected!
Siarra is very active on Instagram and has tons of images of her and her beau participating in outdoor activities. They've been together for more than five years and have amassed a collection of experiences. Flipping through her posts, you see a very happy young lady full of life. Even with her history and all the beautiful scenery she has seen, she could only produce an audible gasp at the end of this recent video.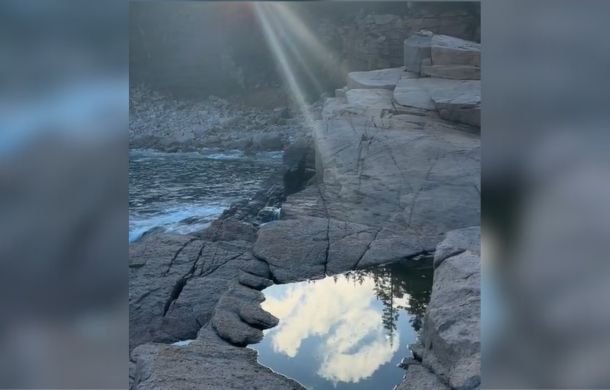 The scenery is beyond incredible. Acadia National Park in Maine includes 158 miles of available trails for hiking, 45 miles of carriage roads, and 27 miles of motor roads. This is all nestled along the Atlantic coast. Acadia receives approximately four million visitors annually.
As a digital creator, we're pretty sure Siarra was imagining the awesome short video the scenery would provide for her followers. She had no clue what was waiting for her as she finished a sweeping view of the coastline. We're not going to tell you either. You'll have to watch her video to find out what made her gasp!
You can watch the video here:
You can find the source of this story's featured image here.
Want to be happier in just 5 minutes a day? Sign up for Morning Smile and join over 455,000+ people who start each day with good news.