The Guinness Book of World Records contains over 40,000 records in its database! Tami Manis entered the contest for the world's longest competitive mullet (female), for 2024. The story of Tami's mullet is long — literally. Her hair is 5 feet 8 inches long, which is longer than she is tall. It began in the 1980s when rat tails were a popular hairstyle. Tami is a 58-year-old Knoxville, Tennessee resident with a hair-raising tail to tell!
Tami had a good start on her mullet it in 1989. Suffering almost instant regret after getting it cut, she decided she wanted the hairstyle to grow out again. The last time Tami had the back of her hair cut was February 9, 1990. She celebrates that date as the birth of her amazingly long locks. For those of you not familiar with a mullet, it is a hairstyle that maintains a short, business-like appearance in the front and a long tail in the back. The most common description of the style is, "all business up front and a party in the back."
The Guinness World Record is not the first title Tami has claimed. Last year she placed second in the US Mullet Championships for female mullets. The judging for that contest includes several points in addition to length. When Guinness created the category for the longest competitive mullet, Tami felt confident in her chances.
Tami normally keeps her hair braided with the help of a friend, who refreshes the braid weekly. This makes it easier for her to navigate through her daily activities. When unbraided, her mullet maintains a crimped look which makes it appear slightly shorter. When she rides her motorcycle, Tami has to tuck the end of her braid safely into a pocket!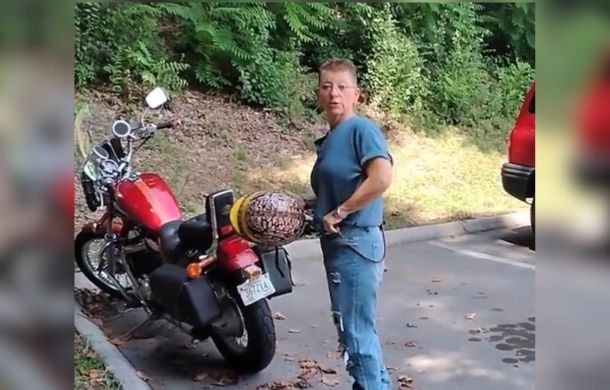 Although she may not have set out to achieve world record fame, Tami is basking in the glory of this accomplishment. Discussing the record with WTVZ in Nashville, Tami said, "I reverified that I'm actually in the 2024 edition of Guinness World Records for the longest mullet, and that is pretty amazing!"
You can find the source of this story's featured image here.
Want to be happier in just 5 minutes a day? Sign up for Morning Smile and join over 455,000+ people who start each day with good news.