It's often said that a clear space leads to a clear mind. As someone with ADHD who studied psychology, Brogan Ingram used both her own experience and her research skills to dive deeper into this belief. What she discovered is that, sometimes, there's a reason why a saying is so popular.
Over time, she was able to create a regular cleaning schedule that worked for her. Considering the fact that she has two kids, ages four and seven, it's truly remarkable what she's able to accomplish — and folks all around the world couldn't agree more. In fact, when Brogan began to share her cleaning to-do lists, she was overwhelmed by how many people were struggling like she had at one point.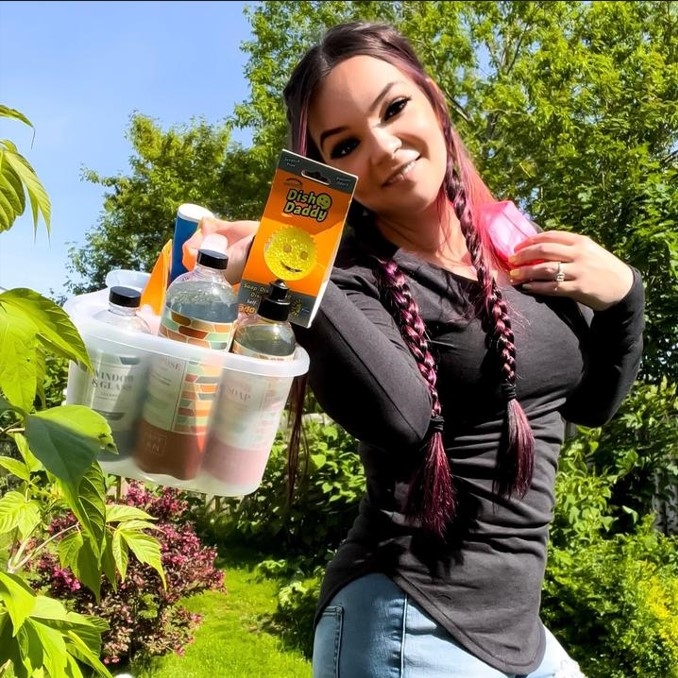 "I would get hundreds of emails a week from people begging me for my help, claiming they were living in unlivable situations," Brogan said. "The photos they would send absolutely broke my heart."
Determined to help as many folks as she could, Brogan began to raise money in order to pay for local cleaners to help the people reaching out to her. She quickly learned, however, that many companies wouldn't agree to take on such hazardous cleaning jobs.
"They are typically toxic, hoarding situations, so your average cleaner could not handle these jobs," she explained.
With others unwilling or able to take on these challenges, Brogan herself decided to step up. She started to offer free cleanings on the weekends. Now, her husband is on a leave of absence for work to help take care of the kids so that she can make progress on the over 200 cleaning requests she has in her local area of Nova Scotia.
"The number of houses I can do in a week varies depending on the severity of cases," she says. "If it is an extreme case, it will typically take me three to four days to complete. Other times I'm able to finish in one to two days."
For those who don't live in Brogan's area, and won't have her stop by when she plans to travel in the upcoming months, there's still lots of helpful content on her social media pages. There, she's named herself "Not the Worst Cleaner."
"As someone with ADHD, [cleaning] is something I used to find extremely difficult," she shared. "In the last decade, I have learned to fall in love with it and have shifted my mindset from resentment towards cleaning to seeing it as a form of self-care."
Recognizing how overwhelming it can be to clean, Brogan recommends taking things one step at a time.
"The best thing you can do is shift your mindset from having to do it all and clean everything at once," she said. "Thinking that you have to do hours and hours of cleaning in one shot can be extremely overwhelming … Go into it with no expectations, don't overthink it, start in one corner and start small."
Brogan is making a difference in the lives of countless folks, including her own sons. Her oldest has become quite interested in what his mom does and has even asked to help her.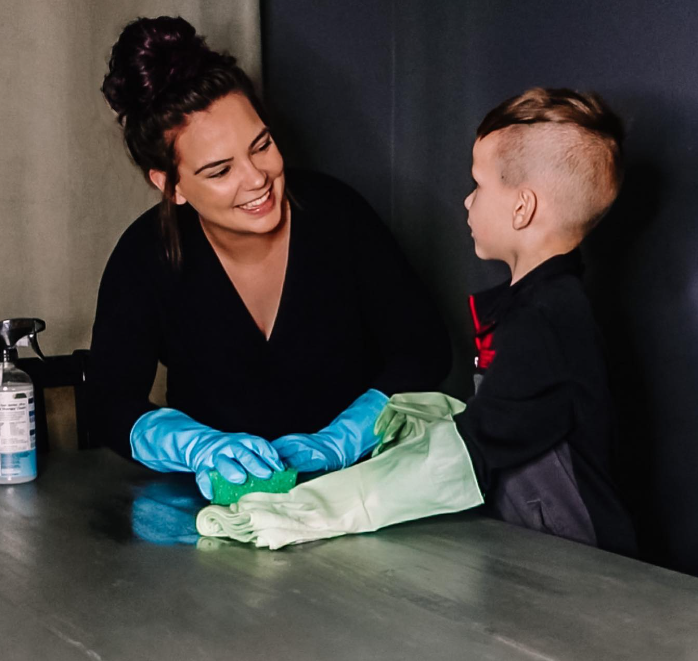 So, as overwhelming as these cleanings may be at times, it's all worth it. Especially to see the way her work, quite literally, changes people's lives.
"It's a special kind of experience," she said. "It only takes a few days of my time to help change someone's life. The more I can spread knowledge and raise awareness towards the correlation between mental health and cleaning, the better."
You can find the source of this story's featured image here and here!
Want to be happier in just 5 minutes a day? Sign up for Morning Smile and join over 455,000+ people who start each day with good news.