River otters are adorably and feisty creatures, but they're typically quite elusive in the wild! That just means when we get to see them up close and personal, it's even more special. Thankfully, the Maryland Zoo definitely delivers when you need some river otter antics! They recently shared a video of their rescued river otter pup enjoying a tasty ice pop treat. 
The female river otter pup, who has yet to receive a formal name, came to the zoo in late May of 2023. She was found by Maryland State Park rangers as an orphan. The park rangers quickly called Maryland Zoo, who took in the young pup. Staff estimated the pup was just over a month old when the park rangers found her, and she required frequent feedings of formula and blended fish.
Because she was orphaned at such a young age and raised by humans, wildlife officials have deemed her non-releasable. The Maryland Zoo will continue to care for her until officials for the North American river otter Species Survival Plan can make a recommendation on what zoo should serve as her permanent home.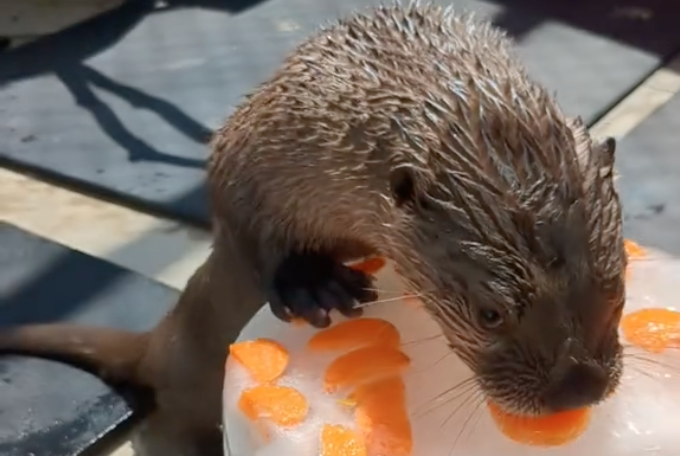 Though this ice pop looks like good fun, and it is, activities like this are actually incredibly important for this little otter's welfare! Activities like this that provide unique experiences and encourage natural behaviors are known as enrichment.
Providing enrichment helps zoos and aquariums make sure that their animals are using their brains and staying active! When animals live in human care, they have all their food provided for them and don't have to worry about predators. This is, of course, a very good thing for those animals! However, evading predators and catching prey require lots of work for animals, when they don't have to do that anymore, caregivers have to provide those animals with other activities to make sure they don't get bored!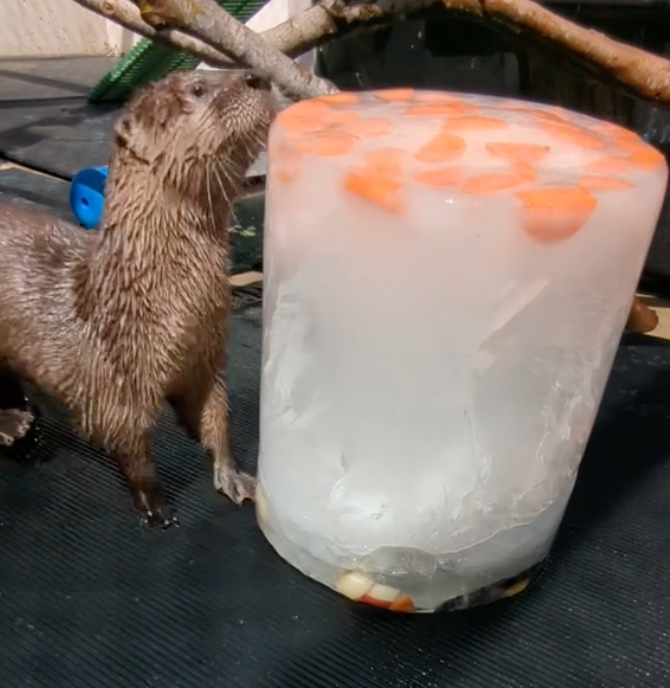 Zoo animals aren't the only ones who benefit from enriching activities. Your own pets should also receive activities that increase their activity level and mental stimulation! Try giving your pet dog puzzles, taking them on a new route on their walk, or providing them with a new and exciting (dog-safe) food they've never tried before. 
You can watch the rescued otter enjoying her ice pop in the video below:

You can find the source of this story's featured image here.
Want to be happier in just 5 minutes a day? Sign up for Morning Smile and join over 455,000+ people who start each day with good news.