The takahē is a prehistoric bird with bloodlines dating back to the Pleistocene era. While scientists solemnly declared the takahē extinct in 1898, they found a small population in a remote grassland in 1948.
Finally, after years of dedicated efforts, these unique flightless birds are making a triumphant return to the alpine slopes of the South Island in New Zealand. This conservation victory marks a significant milestone in the ongoing battle to protect and preserve endangered species.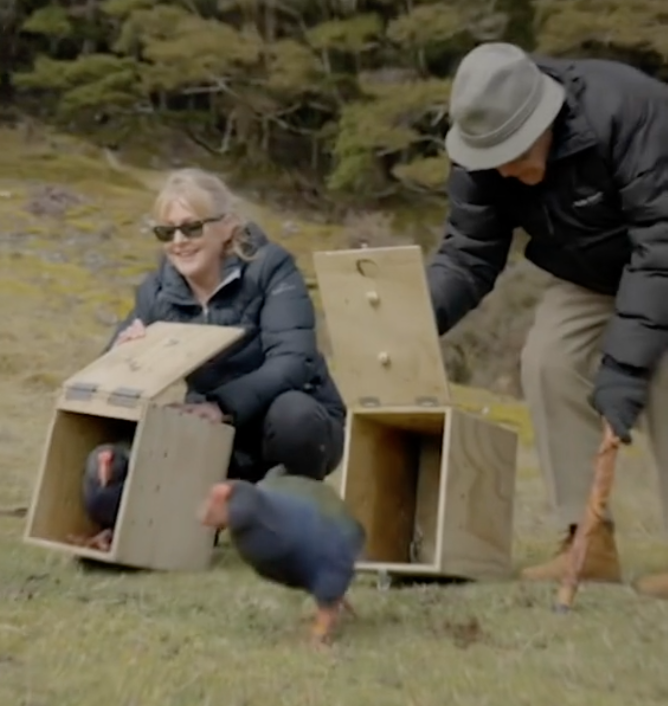 All remaining birds descend from the small population of takahē discovered in the remote grasslands of the Murchison Mountains on the South Island of New Zealand. Their groundbreaking discovery sparked a monumental conservation movement. That movement has allowed the takahē population to grow.
Their hard work has finally led to the release of 18 of the birds back into the wild.
However. conservation programs weren't restricted to simply increasing captive populations of the birds.
Conservationists have been working tirelessly to control the populations of their predators, including stoats, feral cats, ferrets, and rats. In areas where takahē are reintroduced, researchers installed predator-exclusion fences to safeguard the birds and allow them to thrive without fear of predation.
While the return of these birds to the wild is undoubtedly a cause for celebration, it is crucial to remember that conservation work must continue for their species to thrive.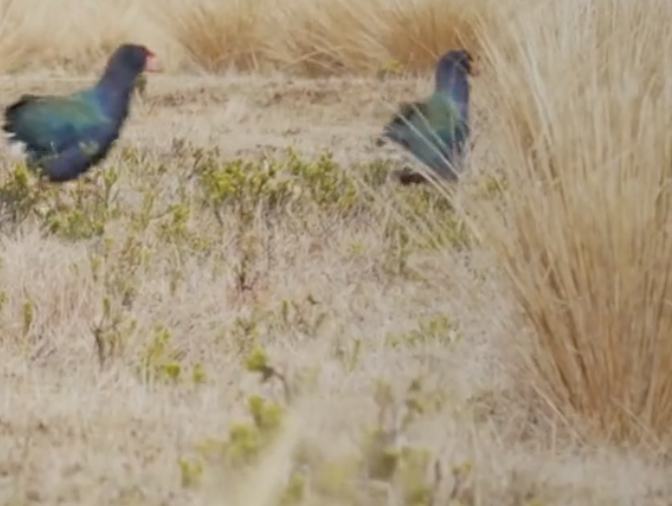 Through the concerted efforts of conservationists, these prehistoric birds have been given a second chance at survival. As we continue to face environmental challenges, the takahē's story serves as a reminder that our efforts in conservation can result in success when we work together. So let's celebrate this remarkable achievement and continue to work towards a future where endangered species thrive.
Watch more below:
You can find the source of this story's featured image here.
Want to be happier in just 5 minutes a day? Sign up for Morning Smile and join over 455,000+ people who start each day with good news.