When a storm pulled their nest to the ground, these two bald eagle chicks were lucky to even survive the fall. They were even luckier when Bird TLC in Anchorage, Alaska, whisked them off to safety and veterinary care! The wildlife rehab treated one of the chicks for a broken wing and began to reach out to find an expert for their long-term care. That's where Alaska Raptor Center comes in.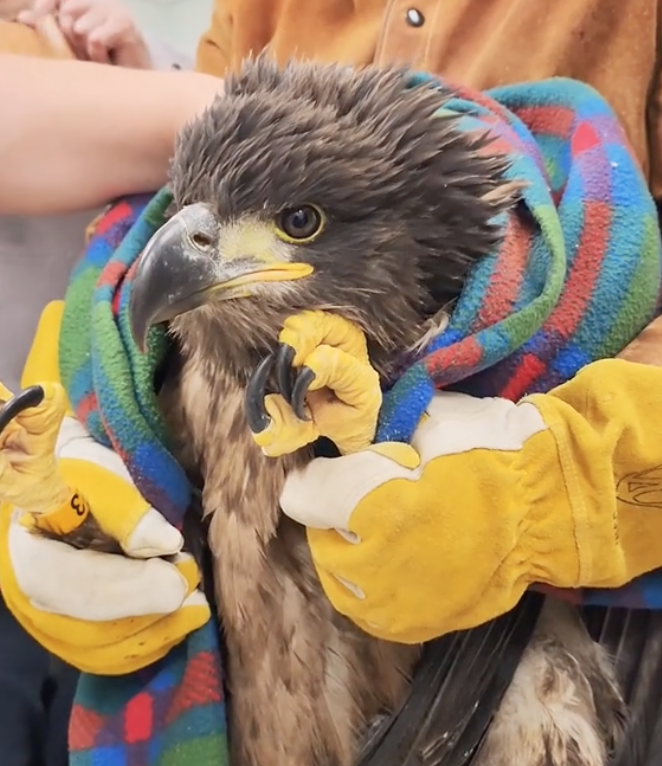 Alaska Raptor Center specializes in the care, rehabilitation, and release of wild raptors. They've successfully rehabilitated many bald eagles and have amazing facilities designed for large raptors. This is why they were chosen as the perfect destination for the rehabilitation of the two bald eagle chicks, which they've named Merry and Pippin.
Upon intake, the raptor center performed an exam on each bird and assessed Pippin's broken wing. They even reported that Merry is in "tip top shape" despite all the pair have been through, and that they will continue to treat Pippin's wing.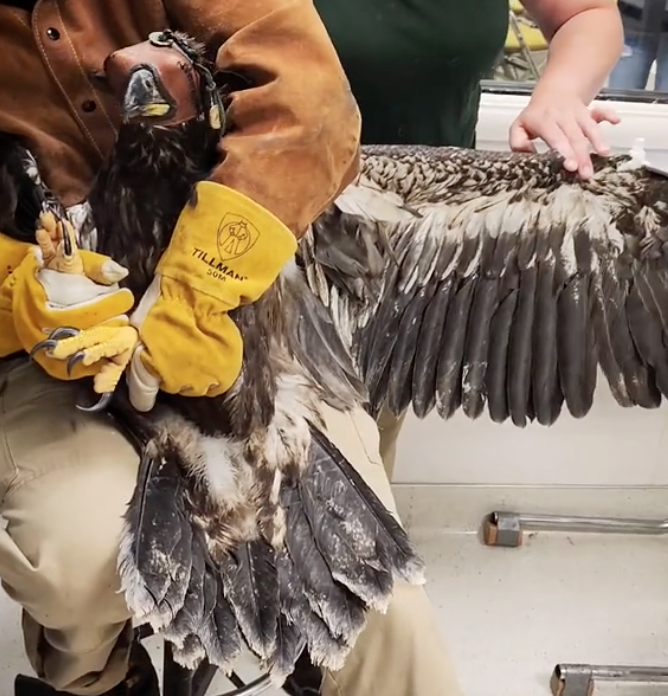 At just five months old, these two eagles have plenty of time to heal and grow. Though their age also poses a few unique challenges! The large birds need lots of space to learn how to fly and stretch their six to seven-foot wingspan. Another important element of their rehabilitation is learning how to socialize with other bald eagles.
Thankfully, the rehabilitation center has an immense aviary designed specially for the care of bald eagles! The Suzanne and Walter Scott Foundation Bald Eagle Flight Training Center is the perfect place for a young bird to learn how to be an eagle. The aviary contains a replica creek for the birds to learn how to fish for food, and houses multiple eagles in the process of rehabilitation for the young birds to socialize with.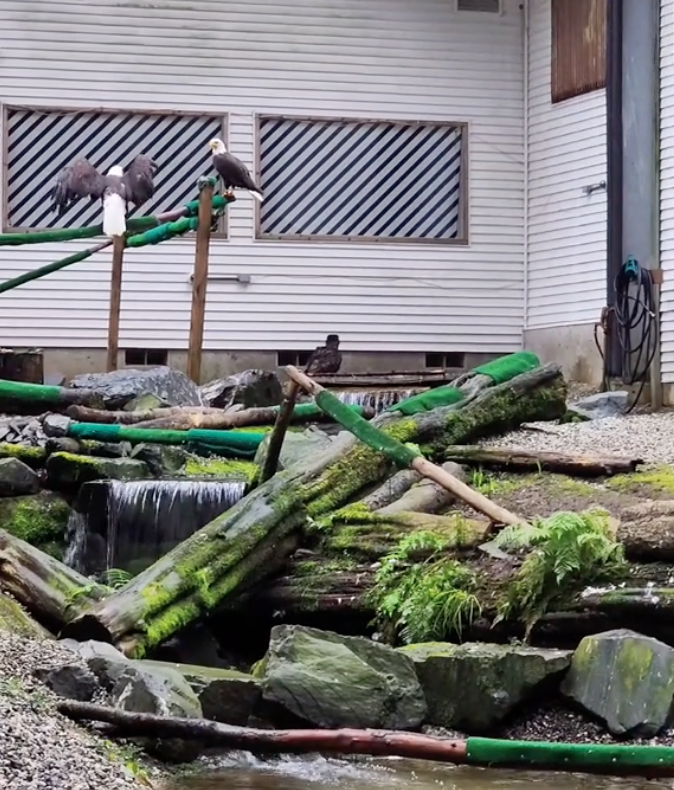 Thanks to the hard work and dedication of multiple rehabilitation center, these two birds have a new lease on life. The center reports that "our goal is to release them back into the wild next spring." Good luck to Merry and Pippin on their rehabilitation and eventual release into the wild! 
You can see more about their story below:
You can find the source of this story's featured image here.
Want to be happier in just 5 minutes a day? Sign up for Morning Smile and join over 455,000+ people who start each day with good news.