Let's all take a quick flashback to our youth when we'd race Hotwheels toy cars around the dining room table for hours. I distinctly remember my brother running my fingers over with a truck. Classic big brother, right?
This YouTuber has taken Hotwheels to an entirely new level. The video maker hooks up a camera to one car and sends a whole slew of Hotwheels down empty water slides. What results is a surprisingly entertaining and epic waterslide race!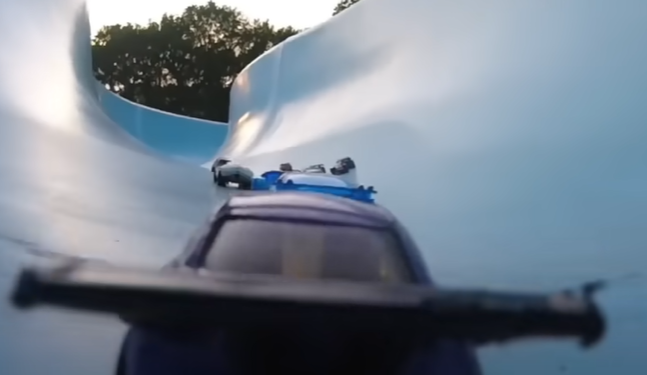 Folks in the comments are blown away by how fun it is to watch these videos.
"This was way cooler than it had any right to be. It looked almost exactly like what you'd expect a hot wheels video game to look like in real life," said one viewer.
"This is absolutely one of the coolest things I've watched on here in a while! I smiled the entire time. Thanks for taking me back and making me feel 9 years old again," said another fan who was embracing nostalgia.
In the hustle and bustle of life, it's easy to forget that fun is everywhere. Grab some toy cars and head to your local playground for a reminder that joy is always available to you! For a little inspiration, watch the full video below!
The featured image for this post is from YouTube.
---
Support Our Small Team
As a reader-funded media company, our team needs your support to continue spreading hope & positivity in a time we need it most. If you believe in this mission, please consider showing your support today. Thank you.
Support Us
---
Want to be happier in just 5 minutes a day? Sign up for Morning Smile and join over 455,000+ people who start each day with good news.