Halloween candy is a staple this time of year. One house on your block always gives out apples or small bags of chips. Everyone else opts for the sweet stuff. Candy bars, taffy, bubble gum, and jawbreakers. We love it all. I'm the house that always has the "Child's Play" mix. Those are all my favorite candies in one bag, and if the trick-or-treaters let me down, I have to eat the leftovers.
If you're curious, the "Child's Play" has been on store shelves consistently since 1986. It is the world's best-selling candy assortment. The mix is so popular that Tootsie Roll markets a spring mix to help the Easter Bunny!
1. How Many Licks Does It Take To Get To The Center Of A Tootsie Pop?
Although the Tootsie Roll manufacturers may want us to believe "The World May Never Know," kids worldwide are determined to tell us. While the Wise Owl claims three licks, more than 20,000 kids have sent letters to Tootsie Roll to report how many licks it took them!
2. This One Isn't A Surprise
Reese's Peanut Butter Cups are the number one selling candy for Halloween. The sweet goodness of peanut butter wrapped in a delicious chocolate shell is awesome. Or perhaps people buy them for the kids because they like them and they have to consume any leftovers? Keeping my fingers out of the candy bowl before the kids come around is always challenging.
3. The United States Is A Sweet Nation!
Consumers purchase about 90 million pounds of sweet candy for Halloween. That equates to more than 4.6 billion dollars in candy sales! About 65 percent of all citizens stay home or attend Trunk-or-Treat events to pass out candy.
4. Candy Corn Has Been Around Forever
Well, maybe not forever, but it first appeared in the 1880s. You can always tell when Halloween is near because you start seeing candy corn on displays at every market. Created to look like chicken feed, the candy was called by the moniker "Chicken Feed" until World War I.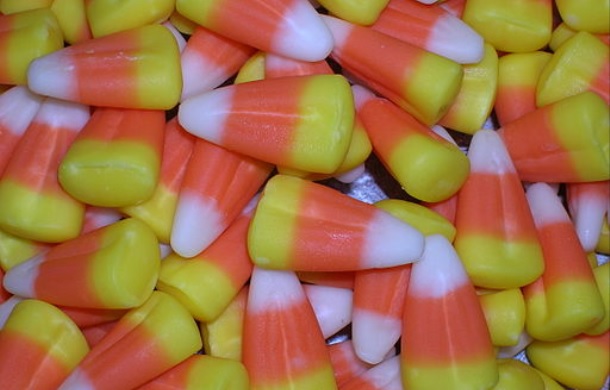 5. Every State Has A Favorite Halloween Candy And Most Are Chocolate
Reese's Peanut Butter Cups, Kit Kat, Snickers, Original M&Ms, Butterfinger (but only in Kentucky), and Milky Way top the list of favorite candies in most states. Several states opt for Skittles, including Arizona, Minnesota, North Dakota, Tennessee, and Washington. Starburst is a favorite in Texas, Michigan, and Delaware. Hot Tamales made the list in Montana and Vermont.
6. "Fun Size" Candy Bars Were First Produced In The 1960s
The size was introduced by Mars in 1961, specifically targeting the Halloween market. In 1968, the name "Fun Size" was coined. Snickers and Milky Way were the first fun-sized candy bars. The Curtiss Candy Co. adopted the small size for their Butterfinger and Baby Ruth bars. Mars sued them, claiming trademark rights on "Fun Size." Mars lost, so now many manufacturers use the size to market smaller portions for Halloween.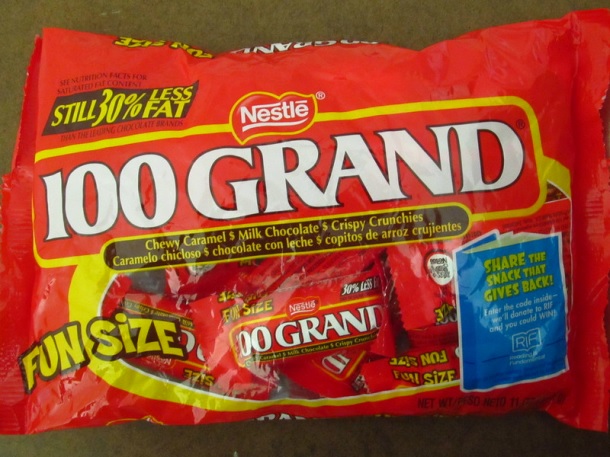 7. Tootsie Rolls Were Used In Wartime Field Ration Kits
Used during World War II, Tootsie Rolls were included in ration kits as a source of "quick energy." Their hardiness and ability to withstand changing weather greatly influenced their selection. This created some confusion during the Korean Conflict because the troops used the phrase "Tootsie Rolls" as code for mortar shells. A request was sent out for Tootsie Rolls, meaning mortar shells, but the troops were sent the sugary confection! Not to let any supplies go to waste, the malleable chocolate logs were molded into patches to plug holes in vehicles and equipment!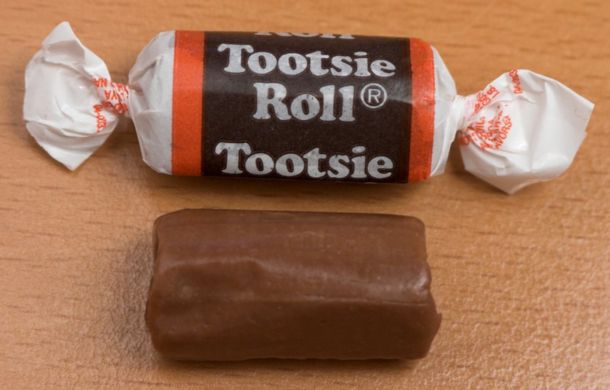 8. Japan Has More Than 350 Flavors Of Kit Kats!
Many may seem normal, such as coconut, strawberry, or cheesecake. Some are downright icky (they might be considered eccentric?). Wasabi? Sweet potato? Chili? I'll pass on those and stick with what I know and love.
9. Circus Peanuts Are Rated The Worst Halloween Candy
Although many people may agree with this assessment, judging Circus Peanuts so harshly is unfair. Even though we don't know quite what these nuggets of orange-flavored something are, it doesn't mean we should be hating on them!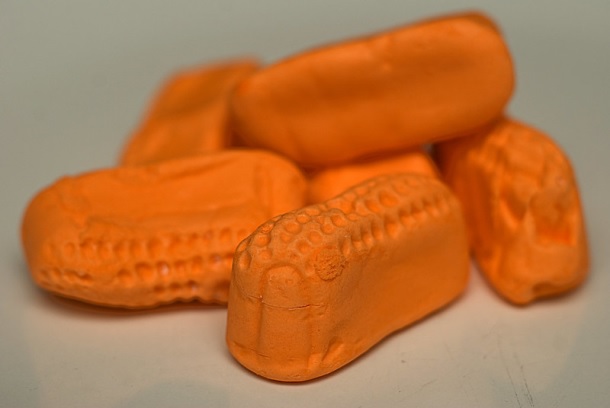 We hope you had fun exploring some odd and fun facts about Halloween candy with us. As we gear up for the spooky night, please stay safe (and warm if you're in the northern climates). Share these facts with your friends. They make great conversation starters. You can also use them as a distraction while raiding their candy bowl!
You can find the source of this story's featured image here and here.
---
We need your support
We're a very small team competing against giant corporations for just a few, crucial minutes of people's attention each day–a few minutes that can be life-changing. If you believe in the importance of spreading good news into the world, please considering supporting our team today. Thank you.
Support Us
---
Want to be happier in just 5 minutes a day? Sign up for Morning Smile and join over 455,000+ people who start each day with good news.