You've seen dogs chasing balls. You've witnessed cats batting at yarn. But have you ever watched a squirrel thoroughly enchanted with a simple ball?
Well, it's a sight for any weekday blues. This bushy-tailed gymnast was caught on camera — yet blissfully unaware of his audience. But he wasn't just content with burying nuts or darting up trees; he found an entirely new calling.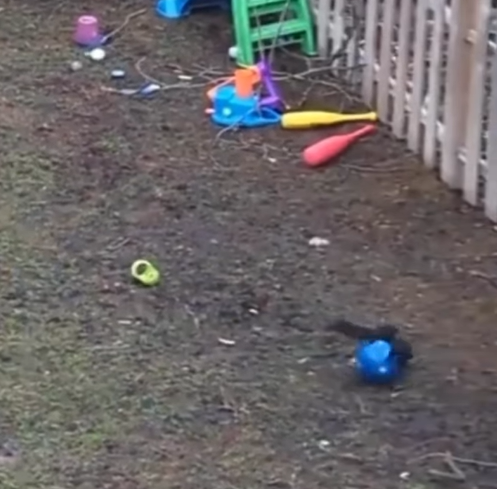 The video clip, captioned "Squirrel plays with a ball when he thinks no one is watching," shows the squirrel in all his aerial glory. He leaps. He spins. He chases the ball as it bounces across the lawn. However, this isn't your everyday squirrel doing everyday squirrel things. He's an acrobat, a thrill-seeker, venturing into the unknown realms of squirrel-human shared interests.
All in all, whoever said animals don't experience joy hasn't seen this squirrel's elation in every hop, skip, and jump. In a world full of divisive news, we needed this — every happy hop resonates as a tiny glimpse of happiness.
So, go ahead — share this tiny tale of unfettered joy. After all, in times like these, who couldn't use a little squirrely happiness? Share if this frisky furball made your day!
You can find the source of this story's featured image here.
Want to be happier in just 5 minutes a day? Sign up for Morning Smile and join over 455,000+ people who start each day with good news.