You just can't help but smile when you see a baby animal, it's unavoidable! This absolutely precious baby red panda cub is certainly no exception. Utah's Hogle Zoo recently welcomed the arrival of a delightful baby red panda, and their latest update on the cub is simply precious.
The zoo shared a video of the mother and cub snuggling and playing with one another, stating, "Starting to display 'play' behaviors has been a good indicator of a strong bond between mom and baby. The cub continues to get bigger every day! Priya occasionally takes it for walks in the den, and as it grows, it will get closer to being able to wander about the den on its own."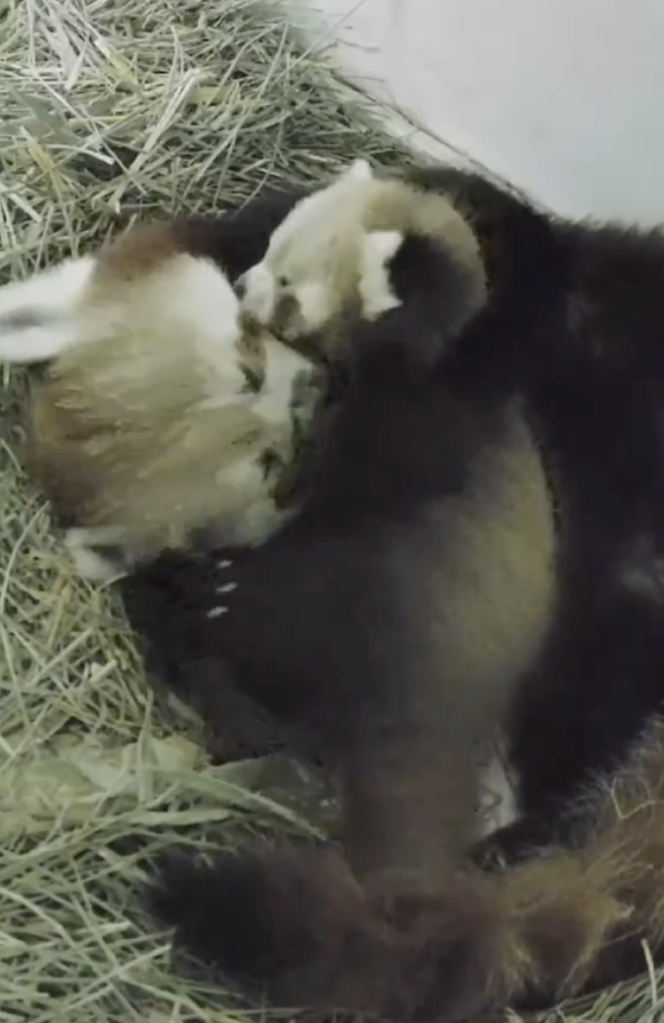 Born to proud parents Priya and MowMow, this adorable baby red panda made its entrance into the world in late June. This momentous occasion is not only a cause for celebration but also a crucial milestone in the conservation efforts for this endangered species. Red pandas have seen a distressing 40% decline in population over the last decade, emphasizing the significance of each new addition to their numbers.
Red pandas, native to the eastern Himalayas and southwestern China, have faced a drastic decline in population due to habitat loss, deforestation, and illegal poaching. Efforts to conserve their natural habitats and breeding programs in zoos play a vital role in safeguarding their future.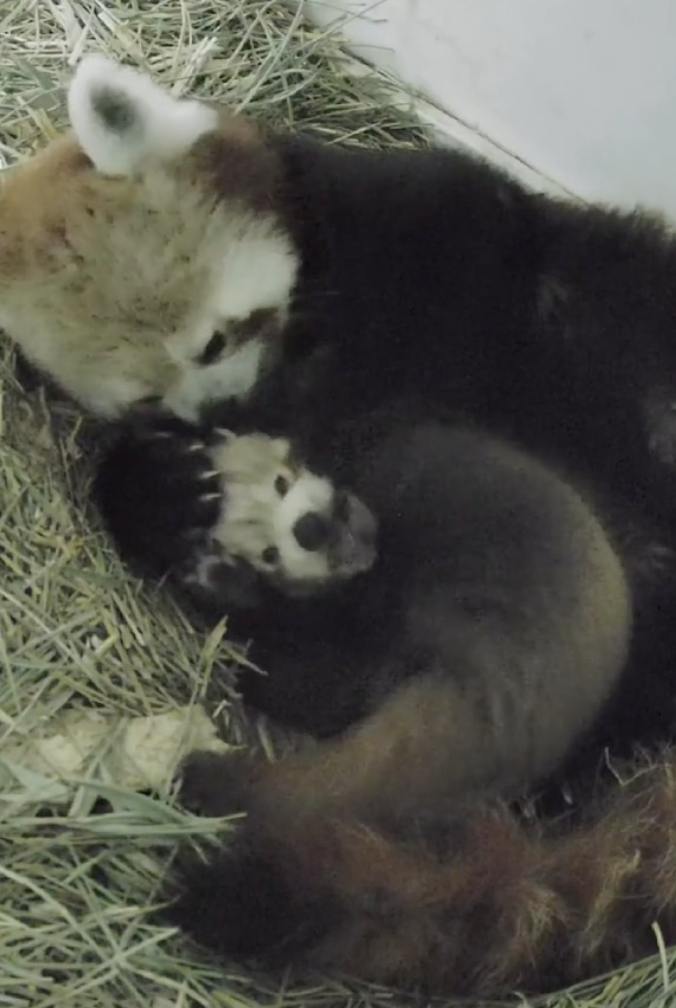 Both Priya and her cub are in excellent health and are progressing through the important milestones following birth. The cuddling and play shown in the video the zoo shared are incredibly important bonding exercises for the baby red panda. The zoo has been able to monitor these precious moments without interfering with Priya and her cub, thanks to the use of high-definition cameras.
You can watch the latest update below:
The successful growth and development of this baby red panda at Utah's Hogle Zoo is an event that fills us with an overwhelming sense of hope. Each new arrival is a crucial step closer to ensuring the survival of this unique and adorable species. By supporting conservation initiatives and facilities like Utah's Hogle Zoo, we can create a brighter future for red pandas and all endangered species.
You can find the source of this story's featured image here.
Want to be happier in just 5 minutes a day? Sign up for Morning Smile and join over 455,000+ people who start each day with good news.