Having the right friends in your life can be life-changing — for a man named George in Plymouth, Massachusetts, it was life-saving. On Monday, he found himself with nothing to do. With his family out of town, he decided to take a martial arts class at the Daniel Gracie Brazilian Jiu-Jitsu Academy. Here, he discovered that some friends he knew were there, too. All three are off-duty first responders.
The martial arts class was going well at first, but things took a deadly turn for George. He collapsed on the floor, immediately signaling to Plymouth police Stgt. Donny Reddington, Det. David Ross, and firefighter Nick Robbins that they needed to take action — and fast. They initially thought he may have suffered a seizure, but they quickly learned he had no pulse.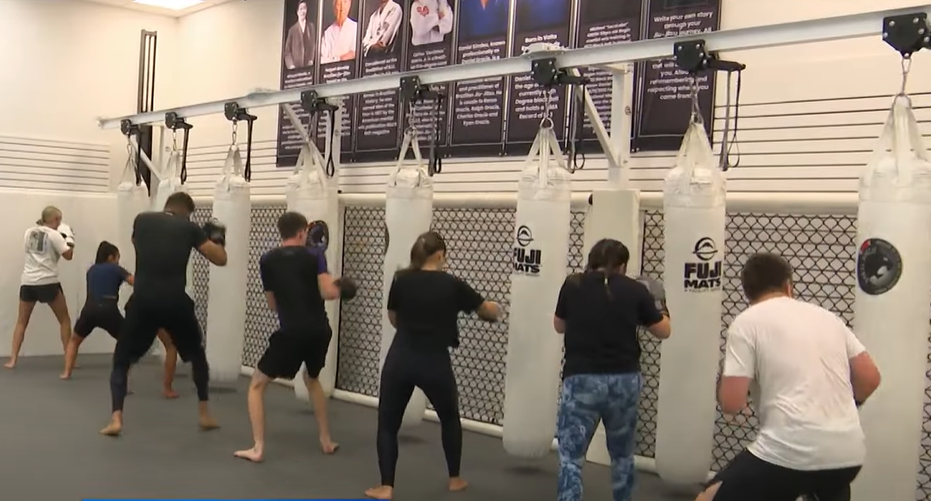 "At this point, we realized it was definitely something cardiac-related, so that's why we began CPR, chest compressions and rescue breaths, as well," Donny said.
While two of them focused on CPR, the other ran outside in his bare feet in order to get a defibrillator from a nearby Planet Fitness.
"You need the trifecta of effective breathing; circulation, which is compressions; and defibrillation to restart the heart," Nick, who is also a paramedic, said.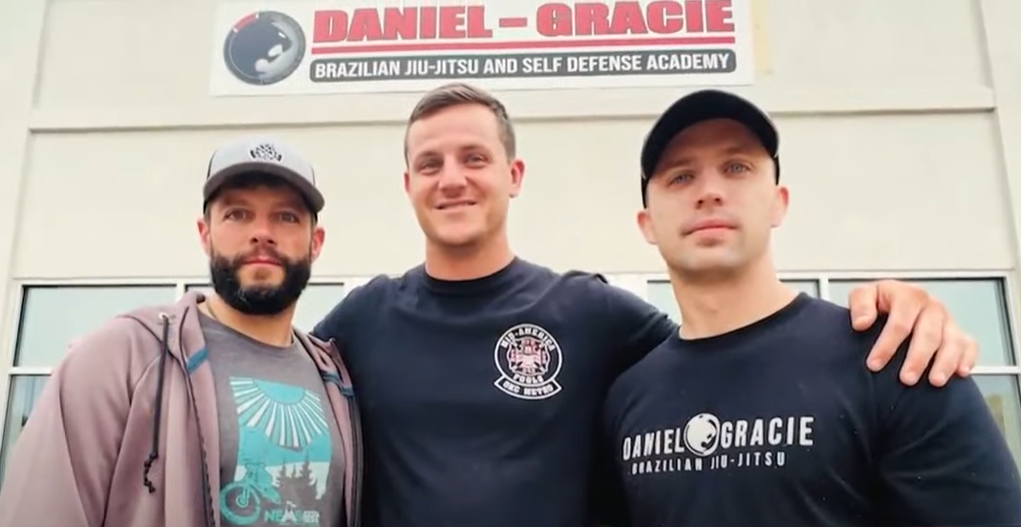 They were able to perform CPR on George for eight minutes while waiting for paramedics to arrive. By the time they did, George was already conscious and alert. While they felt fairly confident they they'd be able to help him, it was still relieving to see him recovering so quickly.
"Definitely a sigh of relief watching him wave," Donny said. "And kind of making jokes on his way out the door about how he ruined the class."
So many things had to fall into place for that evening to have gone the way it did — George could have decided to stay home. If he had, he would have been alone. But he wasn't the only one who almost didn't attend the class.
Two of his first-responder friends normally don't take that class. They just so happened to decide to get in an extra workout that day.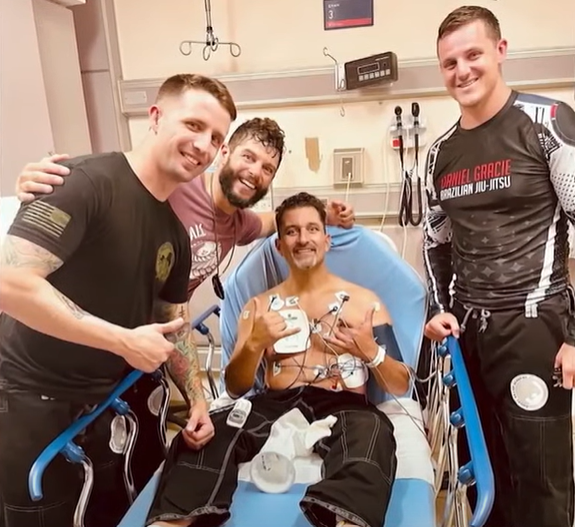 Now, George is recovering from heart surgery and is expected to be back home soon, something that might not have been possible had it not been for his friends.
"We [perform CPR] all the time, but it was pretty emotional because we knew him and we were able to work as a team," Nick said. "George is going to go home and have a second chance at life, essentially, with his 13-year-old son and his family."
You can find the source of this story's featured image here!
Want to be happier in just 5 minutes a day? Sign up for Morning Smile and join over 455,000+ people who start each day with good news.