Anyone who's ever tried to sleep on an airplane can attest to this… neck support is crucial when you're trying to catch a nap. Add a couple of feet to the length of your neck and the equation suddenly becomes a bit more complicated! A newborn giraffe at Tanganyika Wildlife Park in Kansas found this out while trying to snooze, and the results are both adorable and silly.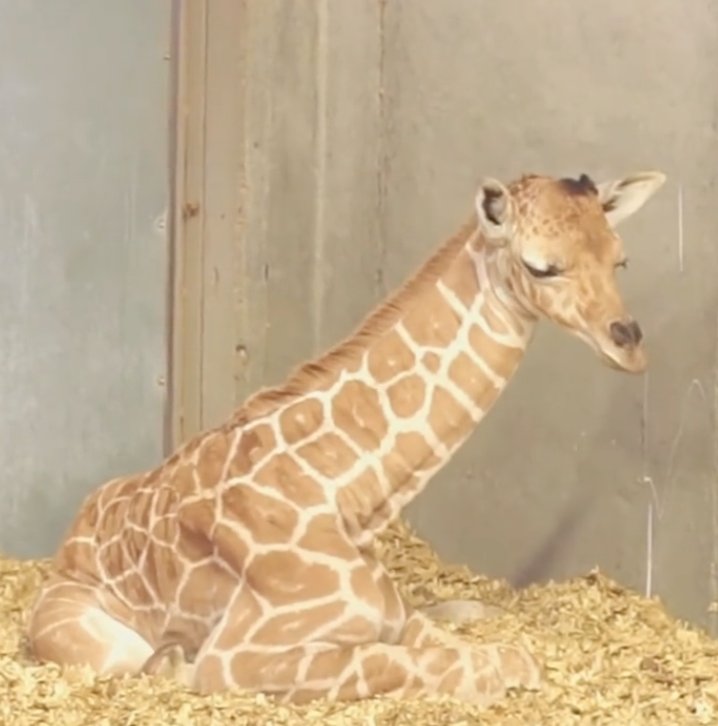 Being a newborn giraffe is tough work! You spend all that time learning how to work those four lanky legs, tottering around awkwardly, and you'll definitely find yourself absolutely exhausted by the time you've gotten the hang of that whole "walking" thing.
The trouble is, figuring out the hang of that long neck isn't a cakewalk either!
This baby giraffe had an adorably difficult time figuring out exactly what he should do with his long neck while he was taking a bit of a rest. At just 12 hours old, you can't blame him for not having figured things out just yet!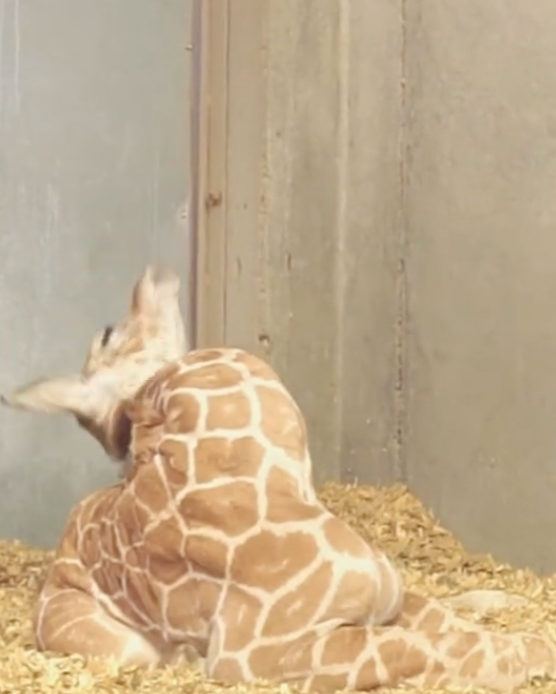 In the video, you can see the little guy slowly nodding off while holding his head upright. But as he begins to doze, his head slowly droops backward or to the side.
Commenters had no shortage of silly remarks about the baby giraffe's predicament. TikTok user rheababy27 commented, "he needs one of those airplane neck pillows but giant," and user makeitwithmicah jokingly compared him to "My dad in church."
We've no doubt that you'll find the video precious. The original video posted on Tanganyika Wildlife Park's TikTok account garnered a whopping 7.1 million views! You can take a look below:
You can find the source of this story's featured image here.
Want to be happier in just 5 minutes a day? Sign up for Morning Smile and join over 455,000+ people who start each day with good news.