When you think of animal training, you probably picture a dog, or maybe even a cat. When you think of aquatic animal training, you might think of a dolphin or even a seal. Well, brace yourselves, because this grouper is going to show you that fish are so much smarter than you think!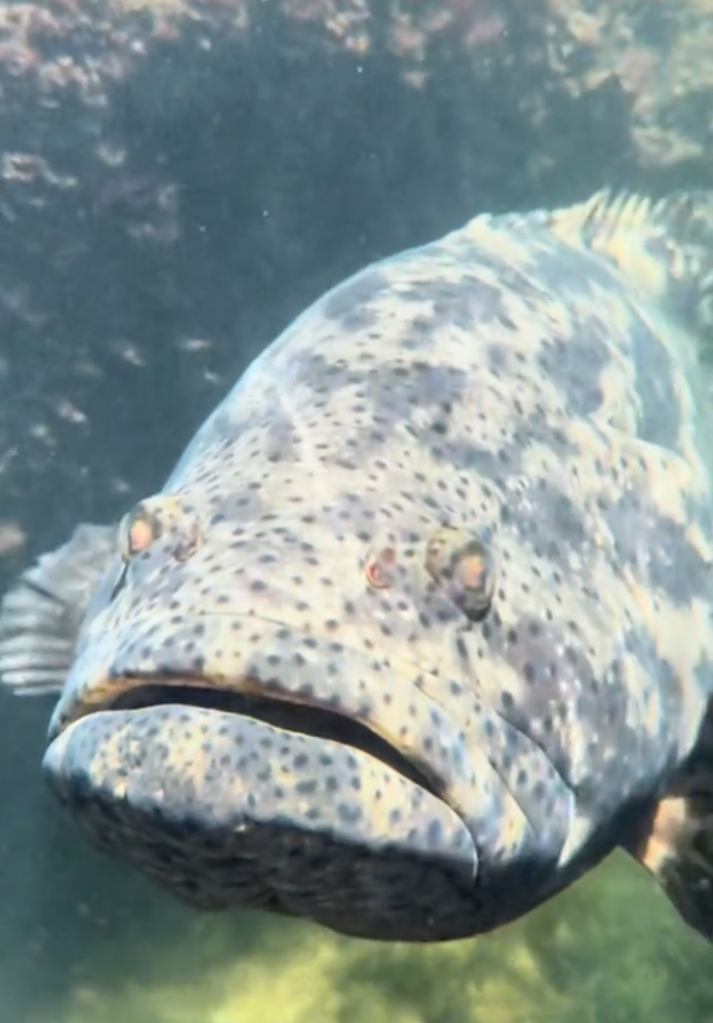 This is Barbosa! He is a goliath grouper who lives at Theater of The Sea in the Florida Keys. His magnificence is shared with all of us by Sam Arbonida, a trainer who works at Theater of The Sea. 
On her TikTok page, Sam shares a video of a training session with Barbosa — aptly captioned "smart fish."
The video shows Sam dropping a hoop onto the surface of the water before the camera goes beneath the surface. From the underwater view, we can see Barbosa the grouper approaching the hoop, and then collecting a tasty reward of squid for his efforts!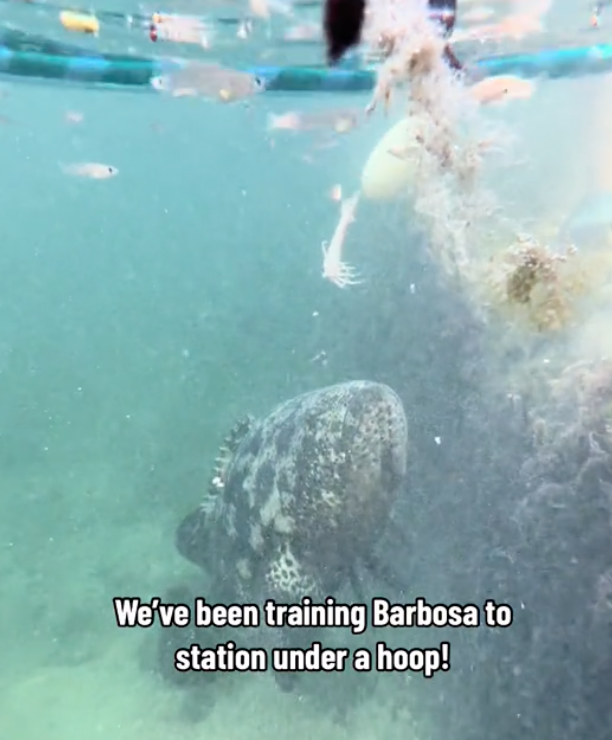 This behavior is known as a "station" in the animal training world. Sam explains it well in her video, stating, "Stationing is similar to the stay you might teach at home with your pets! This allows us to get a daily visual on all of our animals!"
Stationing also allows trainers to work with each animal individually to ensure they get their fair share of food and it doesn't get stolen by another animal when working in a group.
You can see Barbosa perform this behavior below:
So a fish can swim under a hoop… why should you care about it? There are so many misunderstood animal species, and animal intelligence as a whole is significantly higher than what most people assume!
By opening up your perspective to see the types of things different animals can learn, you can slowly begin to appreciate the wonder and diversity of the natural world around us and all of its unique inhabitants!
You can find the source of this story's featured image here.
Want to be happier in just 5 minutes a day? Sign up for Morning Smile and join over 455,000+ people who start each day with good news.