Julian Newman is insane! Here are some varsity stats for this 6th grade, 4'5" phenom during the 2013-2014 season:
Julian scored an average 17.4 Points Per Game
He added an additional 9.8 Assists Per Game
Even his 3.6 Rebounds Per Game are above the national average!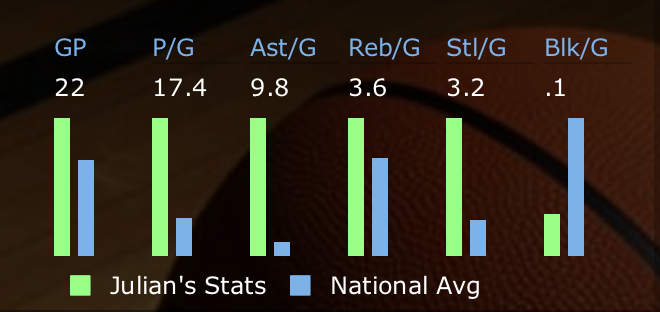 In an interview with Conan, he said he has been matched up against players who were 6′ – 6'7". That is about 2 feet taller than the preteen Julian. We can only imagine the one statistic he isn't superior in (Blocked Shots) will dramatically improve as he gets older. Get excited to see him play in the pros some day.
Here's more on Julian:
Want to be happier in just 5 minutes a day? Sign up for Morning Smile and join over 455,000+ people who start each day with good news.