When the smoky haze over Maui finally settles, its people won't be facing the aftermath alone. Oprah Winfrey and Dwayne "The Rock" Johnson — two titans of empathy and power — have joined forces to stitch a silver lining onto a sky clouded by tragedy.
Fueled by a magnanimous $10 million donation, this dynamic duo has initiated the People's Fund of Maui. Their goal? To rain dollars directly into the hands of those whose lives are now painted in shades of loss and sorrow.
From the devastating fires, the island of Maui lost more than just land. With 115 lives taken and over 2,000 acres consumed, the embers of heartbreak still glow hot. But before you think the stars merely opened their checkbooks, let's turn another page in this tale.
Oprah Winfrey, who faced some criticism for owning large plots of land in Maui that remained untouched by the wildfire, didn't let the naysayers get to her. "That money is going straight to the Maui residents who need it most. We guarantee it," Oprah assured everyone.
Dwayne Johnson, also sharing a deep connection to the islands, squashed any ambiguity about the fund's intention. "It is a clean direct from you directly to their hands and right away, with some real immediacy," Johnson confirmed.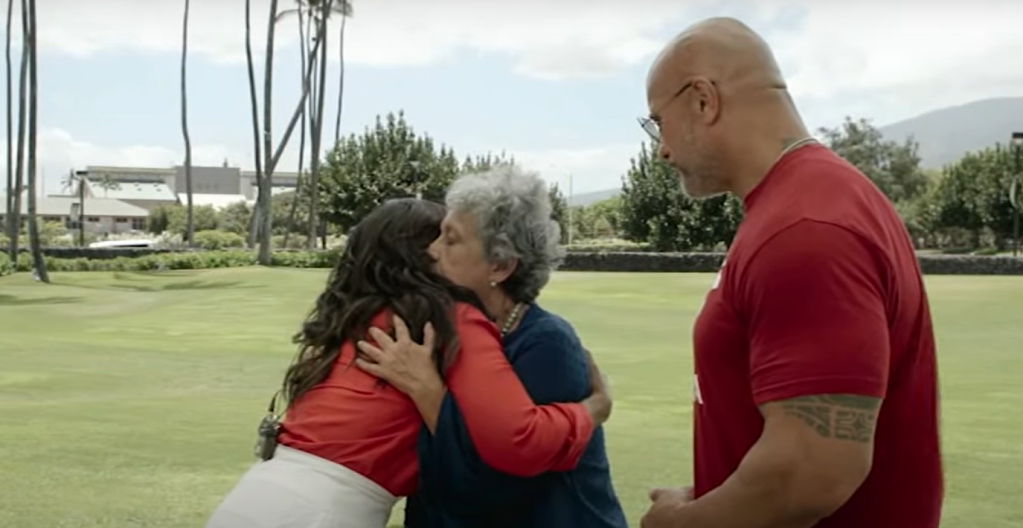 However, the magic behind the People's Fund isn't just star power; it's been thoughtfully planned. After weeks of serious talks with Maui's community leaders, Oprah and Johnson are offering immediate relief. Listen to this: Adults in the hardest-hit areas of Lahaina and Kula will get a monthly check of $1,200 until they're back in the groove.
"It's the people of Maui who should decide what their recovery looks like," reads the official statement on the fund's website. Now, that's putting power back into the hands of the community! The People's Fund of Maui is an open invitation to contribute, as long as funds last and needs persist. Already, this dynamic alliance has turned the tide for many; and we expect nothing less from Oprah and The Rock.
So, if the story of the People's Fund stirs your soul, don't just be a bystander — be a part of this uplifting journey. Click the donate button below to make your own contribution to the People's Fund. And don't forget to share this with your friends and family. Together, we can help write the next chapter in Maui's inspiring story!
You can find the source of this story's featured image here.
Want to be happier in just 5 minutes a day? Sign up for Morning Smile and join over 455,000+ people who start each day with good news.