Known for ocean coasts and dense forests, Maine is one of the most beautiful states in America. However, they're also home to some peaks that are no joke.
Mount Katadin is one of the most difficult stretches of the Appalachian Trail. With an elevation of 5,297 feet, this peak is the highest point in the state of Maine.
On Saturday, August 27, six hikers bit off more than they could chew. The group stuck and spurred what ended up being a 21-hour search and rescue effort.
When the Baxter State Park rangers found out there was a group stranded on the mountain, they sprung into action.
A team of two rangers and members of the North Search and Rescue team headed up the mountain in the dark. One ranger carried a minimal pack, hoping to move more quickly, while the other ranger brought more supplies.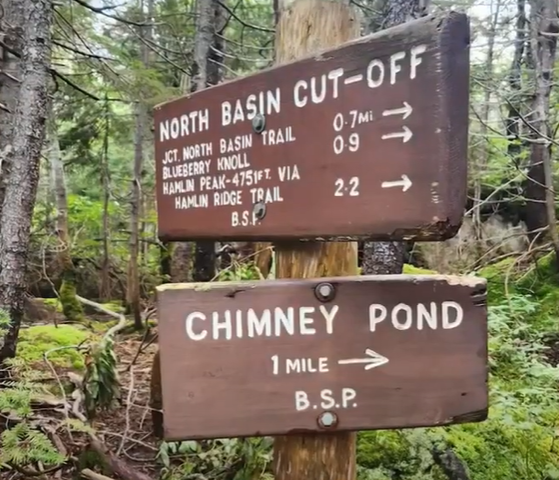 After trekking through dangerous trail in the dark, the rangers found the hikers. However, 30 mph wind gusts made it unsafe to proceed down the mountain. They sheltered in place for the night.
In the morning, one member of the hiking group was airlifted off the mountain with a Maine National Guard helicopter. Another team of rangers brought more supplies up the mountain, and the hikers headed to the trailhead to meet their families.
This miraculous tale of search and rescue just goes to show the power of community teams. Thank goodness for these trained and dedicated rangers!
""It's literally an incredible feat what these two rangers did on their own and they acted like it was part of every day," said camper Galen Ricci, who witnessed the rescue. "I mean, these instances don't happen regularly, but it was part of their job, and they took it seriously."
Cherish your park rangers for their devotion to our safety in the most beautiful and dangerous parts of the world. Before you head out for your next trek, make sure you have the skills and supplies necessary to make it back safely.
To see the full story, check out the clip below. Thank you, rangers!
The feature image for this article is from YouTube.
Want to be happier in just 5 minutes a day? Sign up for Morning Smile and join over 455,000+ people who start each day with good news.