Back in 2018, the types of talent we'd see on America's Got Talent (AGT) differed slightly from the talent we see showcased lately. There hasn't been an act of this magnitude on AGT since Lioz made his debut. Lioz Shem Tov is an Israeli-born mentalist. He appeared on the stage and no one knew what to expect. Speaking in broken English, Lioz tried to convey that he would perform acts of telekinesis on America's Got Talent.
By strict definition, a mentalist does things with their mind. Sometimes, this might mean clairvoyance or "seeing" things about a person or future events. The unique talent that Lioz Shem Tov claimed was telekinesis, or the ability to move objects with his mind. If Maury Povich were around, he could have determined the validity of that claim. But alas, we were left with Howie Mandel, Mel B., Heidi Klum, and Simon Cowell.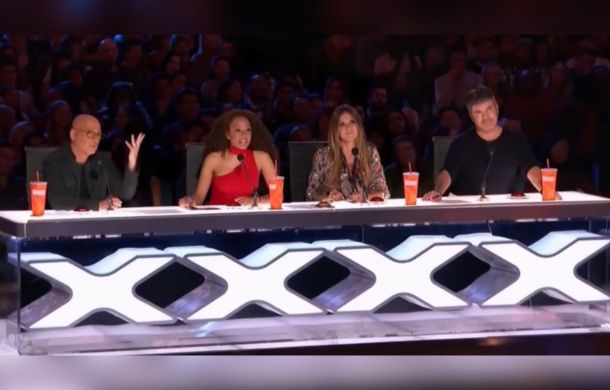 Once the introductory interview was complete, Lioz Shem Tov dove into his act, reaching for his first prop. From a briefcase on a stand to his right, he pulled out a cone with a foam ball and a string attached, placing it in his left hand. Waving it before the audience mysteriously, he prepared his first demonstration of telekinesis. He waved his right hand near the foam ball, attempting to raise it with his mind. When the foam ball magically popped into the air, there were a few laughs. There were a lot of groans.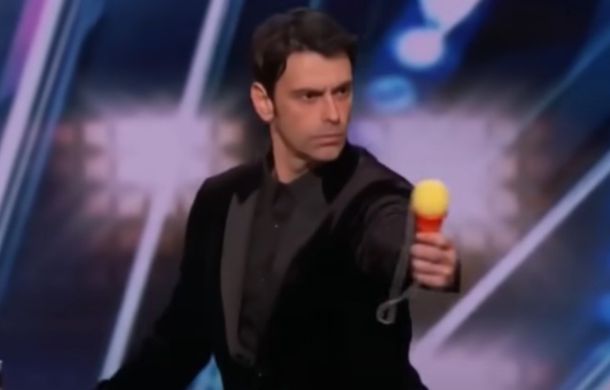 For his next demonstration, Lioz Shem Tov pulled an ordinary measuring tape from his briefcase. After moving the tape up and down a few times, he "mentally" held the measuring tape in an extended position. Using his right hand, he guided the tape measure to retract, and poof, it did!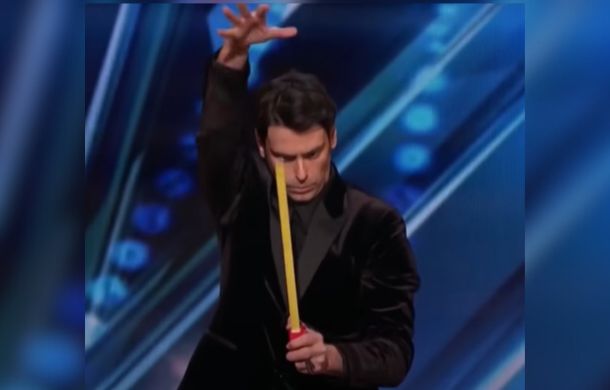 His next demonstration involved a hoop and soap bubbles. Heidi pressed the red buzzer at this point, dropping dramatically and smashing the buzzer with her forehead. When he caught a bubble and made it "disappear," Simon's eyes rolled so far in his head that we thought he was gone.
Then, Lioz Shem Tov brought out some glitter and a snow globe. Sprinkling the glitter into the air over the snow globe, he quickly moved the globe up and down and, poof! The glitter magically appeared inside the snow globe. That was all Simon could handle, and he smashed his red buzzer, too. But that did not stop the fantastic mentalist!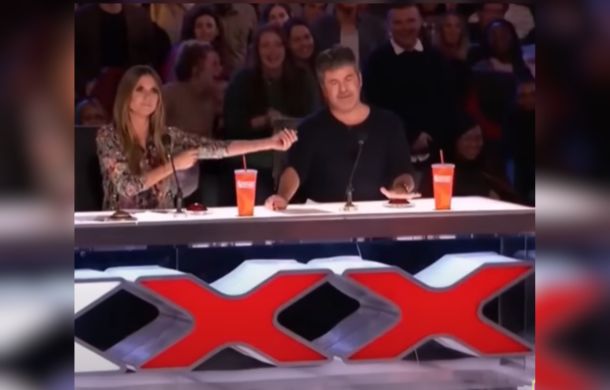 Reaching into his briefcase again, Lioz Shem Tov pulled out a seemingly mundane box of tissues. Holding it out before himself, he tugged at a tissue and freed it from the box. Poof! Another tissue magically appeared! To assure the audience of the validity of his abilities, he pulled another and another from the box, each time causing the next tissue to appear at the ready.
The next feat of telekinesis involved an ordinary silver trash can with a black lid. Positioning the can in front of his legs, Lioz Shem Tov proceeded to "magically" raise the lid of the can before releasing it to slam it closed again. This final bit got a standing ovation from the audience.
The voting began with Mel B. and a resounding, "Yes, yes, yes!" Howie followed, echoing Mel's sentiments. Heidi was still a definitive "No" vote, and it moved to Simon. At this point, actively laughing, Simon did something rarely seen on AGT. Watch the clip to see how it ends!
You can find the source of this story's featured image here.
Want to be happier in just 5 minutes a day? Sign up for Morning Smile and join over 455,000+ people who start each day with good news.