Now that Battle rounds of "The Voice" are over, it's time for the Knockouts. This means that each Coach has to choose three artists to compete against one another. But rather than have them sing together, they're each tasked to sing a song of their own choosing. For 17-year-old Kaylee Shimizu, "Ain't No Way" by Aretha Franklin seemed like the perfect choice — and she was oh so right!
It's truly incredible how much control Kaylee has of her voice. She's able to hit both low and high notes with ease, and all four Coaches took notice. Each one of them looked genuinely stunned by her flawless performance, including her own Coach, John Legend. My favorite reaction, though, has to be from Niall Horan — he was so blown away by the performance, all he could do was start laughing.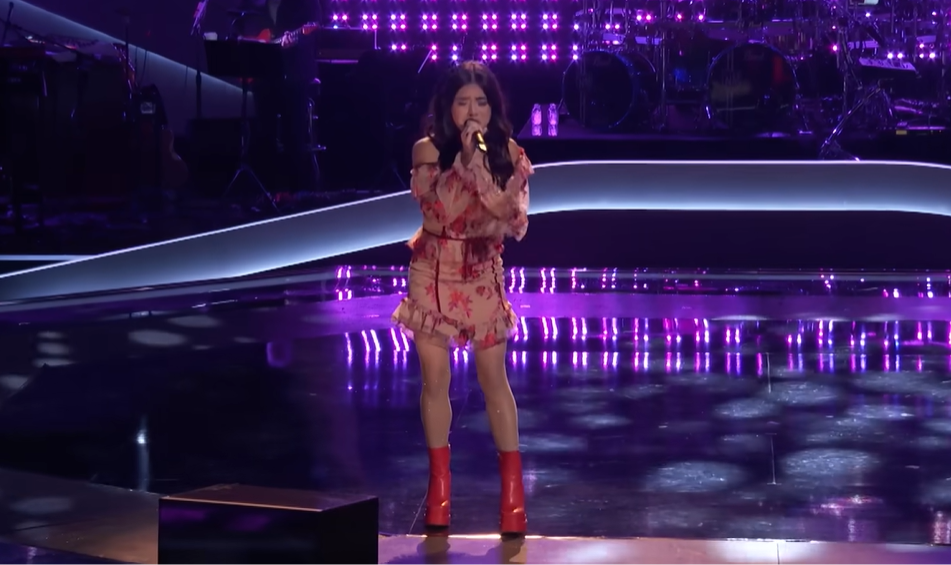 "There's a lot of richness and warmth and body to your voice," Legend said of her performance. "It's just supernatural that it comes out of your body at the same time. That you're hitting those high notes…it's actually insane."
Watch Kaylee Shimizu win "The Voice" Knockouts with her flawless performance of "Ain't No Way" by Aretha Franklin in the video below.
You can find the source of this story's featured image here!
Want to be happier in just 5 minutes a day? Sign up for Morning Smile and join over 455,000+ people who start each day with good news.