In a move reminiscent of his formerly ornery persona, Simon Cowell smashed the red buzzer on a performer before the act really got started! The "Britain's Got Talent" audition featured 80-year-old Paddy Jones and her dancing partner Nico, and while Simon can be a hard taskmaster, he didn't even give Paddy a chance to be bad — a decision he'd soon regret!
The act began with a slow-moving set with very tame moves. When Simon hit the buzzer, both Paddy and Nico turned to glare at him. That disapproving grandma look made Simon think about his actions a minute later!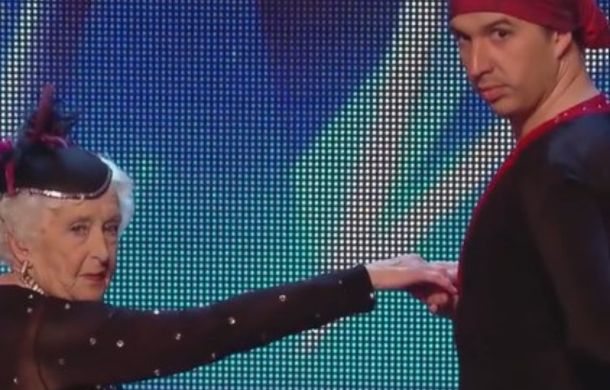 But the swift rejection didn't deter the pair. As the music began again, they set into a rousing and vigorous routine that wore me out watching it! Flips and spins and slides and twists. The energetic 80-year-old was like a coiled spring bouncing around the stage. The shock on Simon's face after the opening spins tells a tale of its own!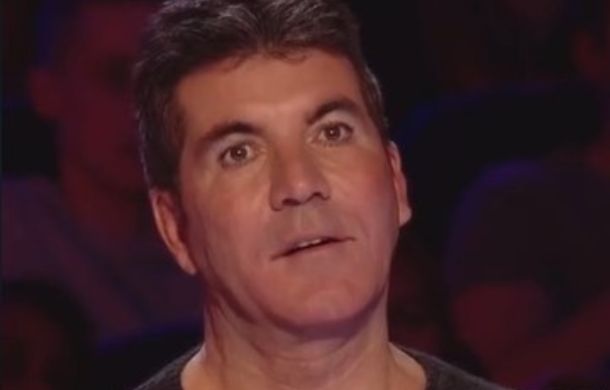 To say that the other judges were also in shock would be an understatement.
In fact, Amanda Holden was so stunned by the performance that she decided to cancel out Simon's red buzzer… by giving the pair the coveted golden buzzer!
But wait, there's MORE!
Paddy and Nico were still dancing in 2020, six years after their stunning performance on BGT! In 2019, the pair competed on Britain's Got Talent: The Champions. They advanced to the finals in that competition on a golden buzzer from Judge David Walliams. Unfortunately, they did not make it through the finals.
Hold on, there's still more.
In 2020, Paddy and Nico were invited to compete in season 2 of America's Got Talent: The Champions. They put on another memorable performance! When I'm 85, I want to be able to walk a bit and fix microwave meals on my own! Paddy gives me hope!
You can find the source of this story's featured image here.
Want to be happier in just 5 minutes a day? Sign up for Morning Smile and join over 455,000+ people who start each day with good news.