An Alabama high-schooler could be on her way to a promising career in paleontology thanks to a rare discovery on family property. Lindsey Stallworth has been picking up fossils on her farm in Monroe County for years, but only recently found out that some of them are pretty important! One of her teachers at the Alabama School of Math and Science, Dr. Andrew Gentry, happens to be a paleontologist. When the student asked him to look over her finds, he was intrigued.
"I immediately recognized one of the fossil shark teeth Lindsey showed me, and I wanted to know more about where she found it," said Andrew, according to Fox 8 News.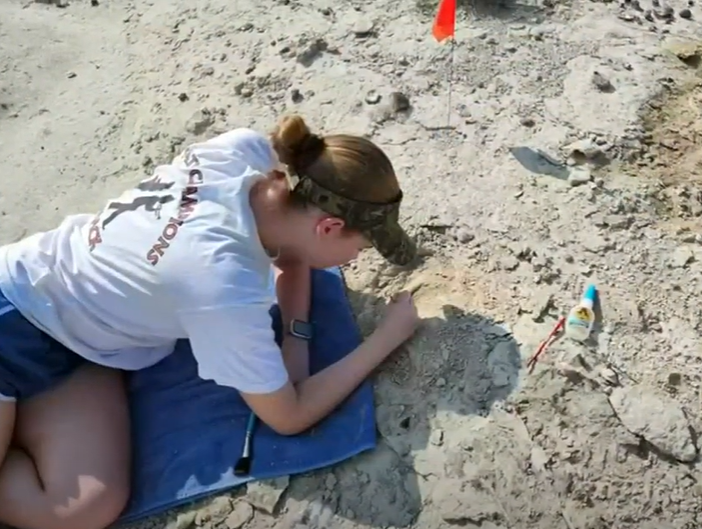 Lindsey showed her teacher around the farm where she'd been finding teeth and other fossils. It wasn't long before they found something particularly significant on the property: a large bone from a 34 million-year-old whale skeleton! This led the pair to undertake the huge project of uncovering the rest of the bones. After two months of hard work, they've managed to acquire the animal's skull.
"If the complete skeleton is there, it could take several years before we have the entire animal back in the lab," Andrew explained.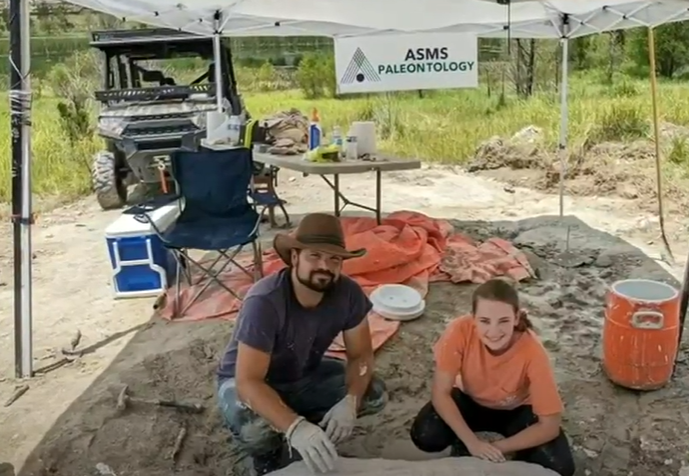 In order to continue uncovering fossils with her teacher, Lindsey obtained a research fellowship. While she couldn't be more excited to continue the project, she never imagined a childhood pastime would lead her down this road.
"We would go out and pick up shark teeth and fossil shells, but we never knew anyone that could tell us anything about them," she recalled. "We just thought they were cool."
Andrew believes that the fellowship will do great things for the teenager's future.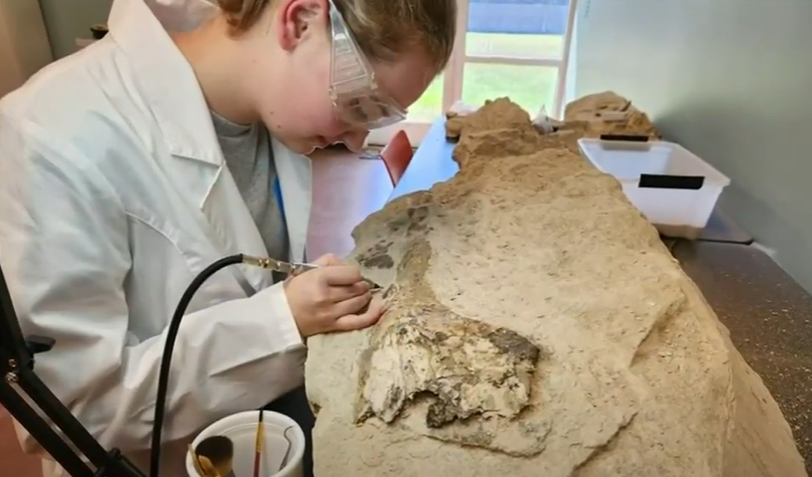 "The Research Fellows Program allows Lindsey to gain real-world experience in scientific research and even present that research at professional conferences," he said. "It's a once-in-a-lifetime opportunity for a high school student to stand out when applying to college and maybe even discover a new career path."
Lindsey and Andrew will be resuming their excavation project in the summer.
You can find the source of this story's featured image here.
Want to be happier in just 5 minutes a day? Sign up for Morning Smile and join over 455,000+ people who start each day with good news.