The invention of the video doorbell has proved to be useful for pet owners in so many ways. Case in point, these six pets found their homes after getting out, all with the help of the Ring Doorbell!
A little piggy found his way to a neighbor's house and was able to get reconnected with his owner because of the live feed on the doorbell. The homeowners were sure this was a puppy… not so much. You can hear the indoor pets' excitement at the new visitor!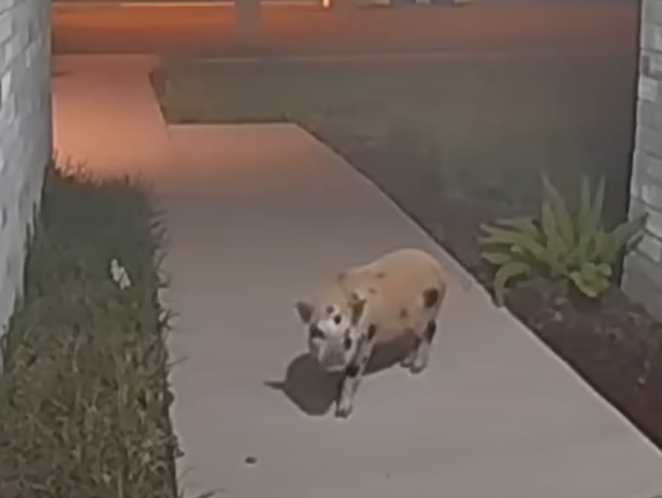 Owners are also able to use their doorbell to see when pets get out, which was the case for the parents of Walter and Cookie! This duo broke out and their owners were able to spot them strolling around in the yard. They used the two-way speech tool to help get the dogs' attention until one pet parent was able to put them back inside.
Blind dog Johnny was also spotted outside with the Ring doorbell, and friends were able to come over and let him back into the house.
Oh, and of course a cat was able to demonstrate their genius. After a few days out on the town, this cat actually ran the doorbell to get back inside! Who knew cats could work a doorbell?
Technology really came to the rescue for these six lost pets. 21st century gadgets and gizmos can get overwhelming, but they really served a purpose for these animal companions.
Check out the full story of each of these four-legged friends finding their way back home below.
The featured image for this article is from YouTube.
Want to be happier in just 5 minutes a day? Sign up for Morning Smile and join over 455,000+ people who start each day with good news.