After working abroad for 30 years to send her son to school to become an airline pilot, a tired mom was heading home. Due to a lack of jobs in her home country of Ethiopia, the dedicated mother moved to Lebanon. She worked as a maid and scrimped to save every dollar she earned. Her earnings were well spent putting her son through school, where he earned his pilot's license.
Although she had made several trips home during the 30 years of working abroad, this was a special trip. Her son had finished school, and she was looking forward to seeing him to congratulate him. Little did she know, the airline had a special surprise waiting for her.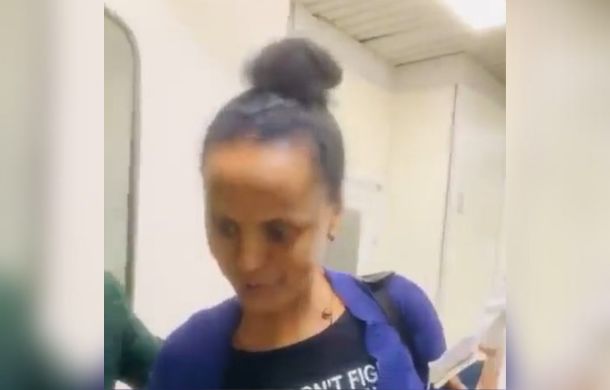 As she went down the entry corridor and onto the plane, airline staff checked and rechecked her boarding pass. They calmly guided the mom down toward her assigned seat. When she got to another flight attendant, they inspected her boarding pass again. The flight attendant reached up nonchalantly to open a sliding door. What was waiting on the other caused the mom to burst into tears.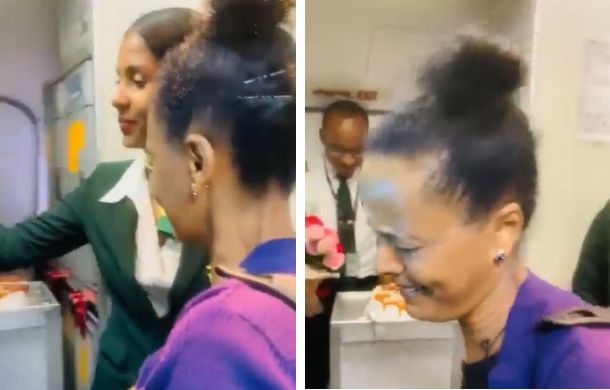 On the other side of the sliding door, in full pilot's uniform, was her son! He was ready with a huge bouquet to welcome her home from working abroad. The mom could barely keep her composure. The two hurried into an embrace, applying generous kisses during their embrace.
Once they completed their initial greetings, the grateful mom turned her attention to the flight attendants. She bowed and thanked them for making this a memorable flight. Not only was she returning from working abroad, but she got to ride in an airplane piloted by the very son who was the reason for her long sacrifice. The entire crew was in on the pilot son's surprise!
A woman who worked as an housekeeper for 30 years to sponsor her son's education to become a Pilot breaks down when she flew in his plane.
byu/One_percentile inMadeMeSmile
You can find the source of this story's featured image here.
Want to be happier in just 5 minutes a day? Sign up for Morning Smile and join over 455,000+ people who start each day with good news.