Thousands of blind people rely on guide dogs to help them lead vibrant, active lives, but have you ever heard of a blind dog who has his very own seeing eye dog?
Meet Tao, a 10-year-old golden retriever from Somerset, England, who recently lost both of his eyes to glaucoma.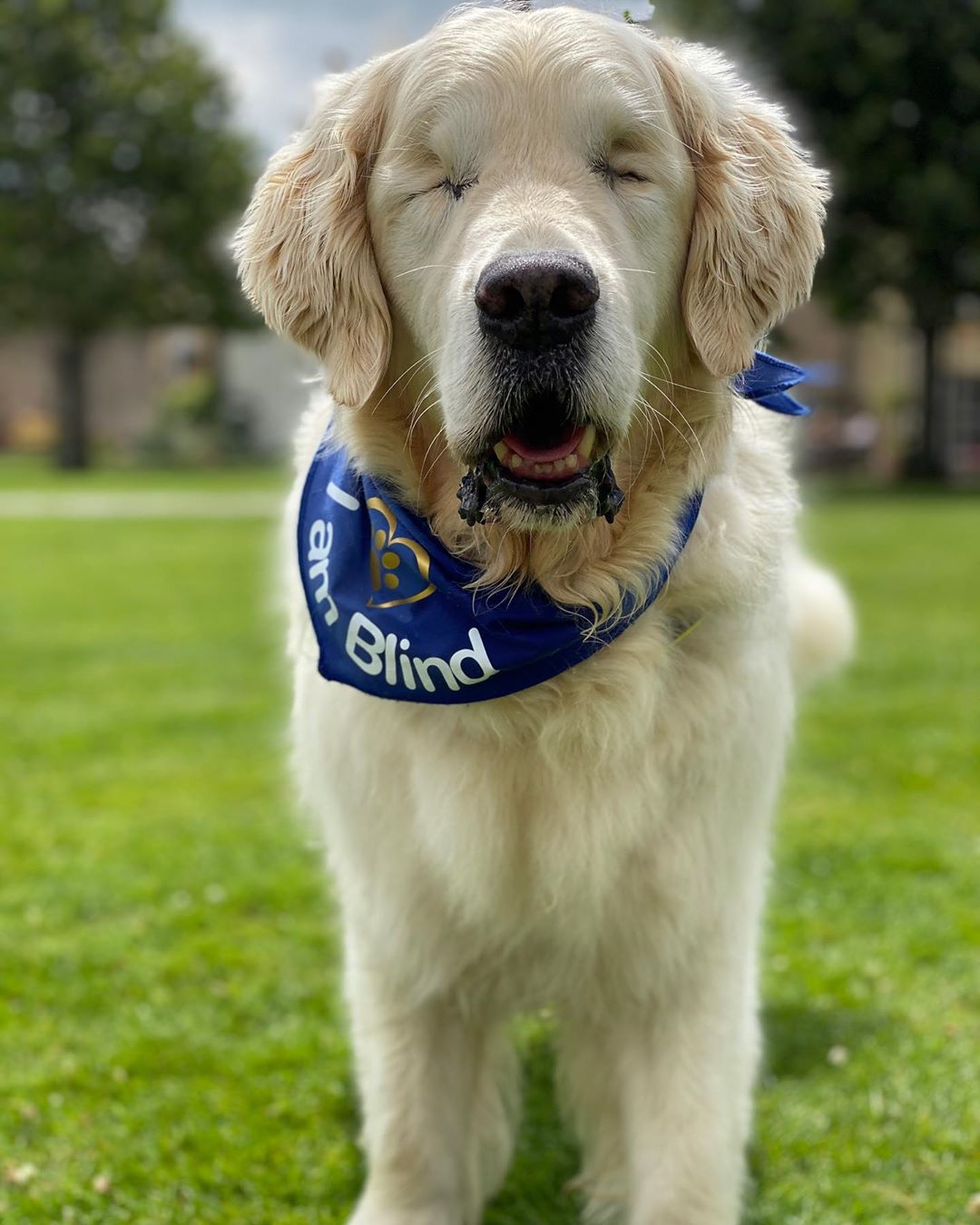 Tao's owner Mel Jackson noticed her beloved pet seemed to be in a lot of pain in February 2019. The dog had been fine all day, but by evening he was scratching at his face and whining so much that she rushed him to the veterinarian.
Tao was diagnosed with glaucoma, which is the build-up in fluid in the eye. With nowhere for the fluid to drain, the pressure behind the dog's eyes had built up to a level that left him in serious pain.
"If you can imagine a migraine and times it by a hundred – that was the pain he was in," Mel explained. "The pressure was so high in his eye. We didn't have any other choice but to have the eye removed."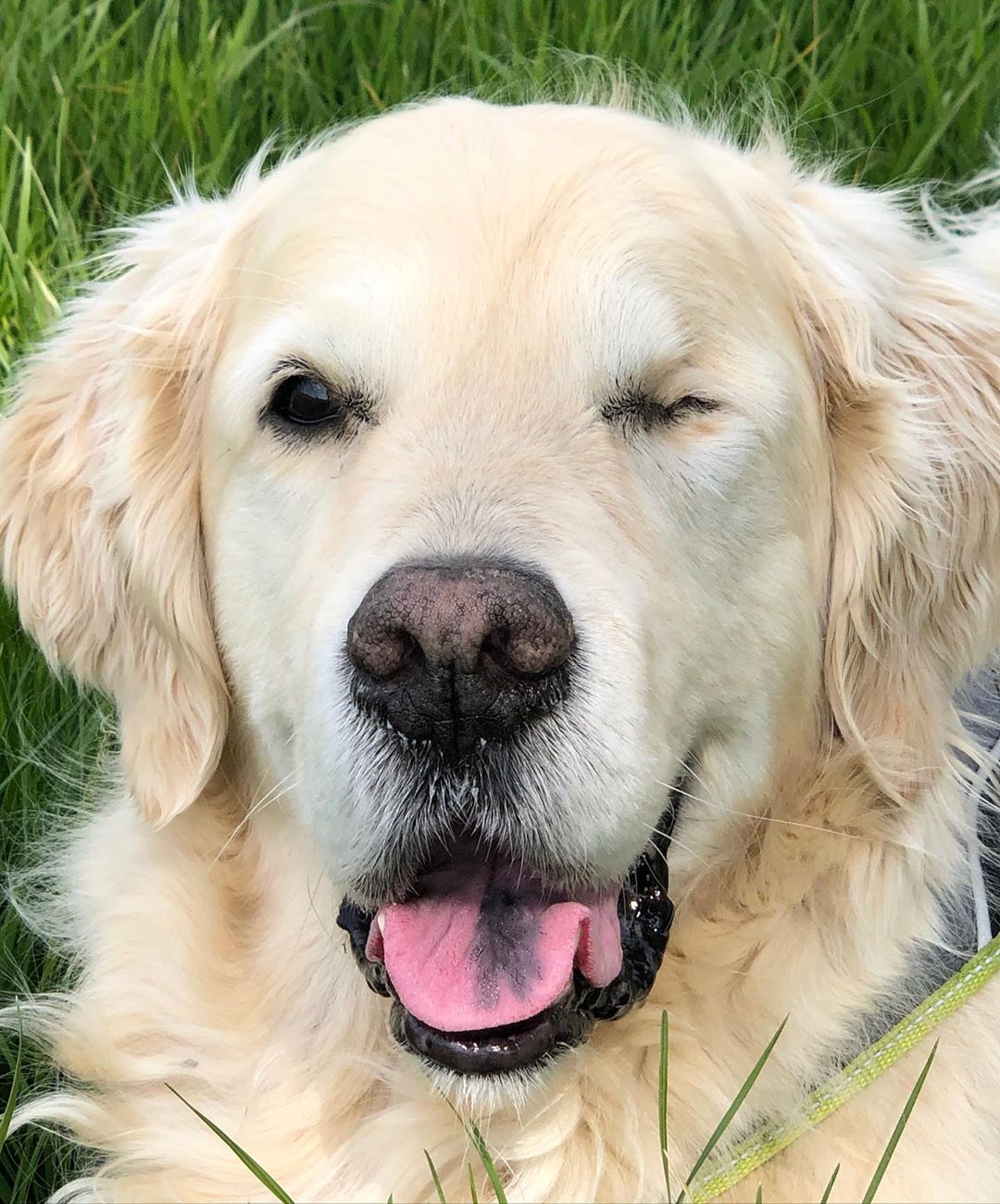 Unfortunately Tao's troubles didn't end there. Further examinations showed that Tao had glaucoma in his second eye as well. Glaucoma can be treated when caught early enough, but sadly Tao's case was already advanced. After 11 months of hoping for the best and monitoring, Tao's second eye had to be removed as well.
Mel said after both eyes were removed and he was no longer in such intense pain she saw her dog's regular easy-going nature return. With a lot of training he soon got used to being blind, but he required a lot more help than his humans could manage.
Enter Oko, the golden retriever puppy Mel bought to act as Tao's very own seeing eye dog!
Oko is just a few months old but he's already changed Tao and Mel's lives in a big way. Tao had learned how to navigate their home and yard, but he now relies on his little buddy whenever they go somewhere new. Oko stepped right into the role of helper without needing much training, seeming to sense that his friend can't see and needs to be guided.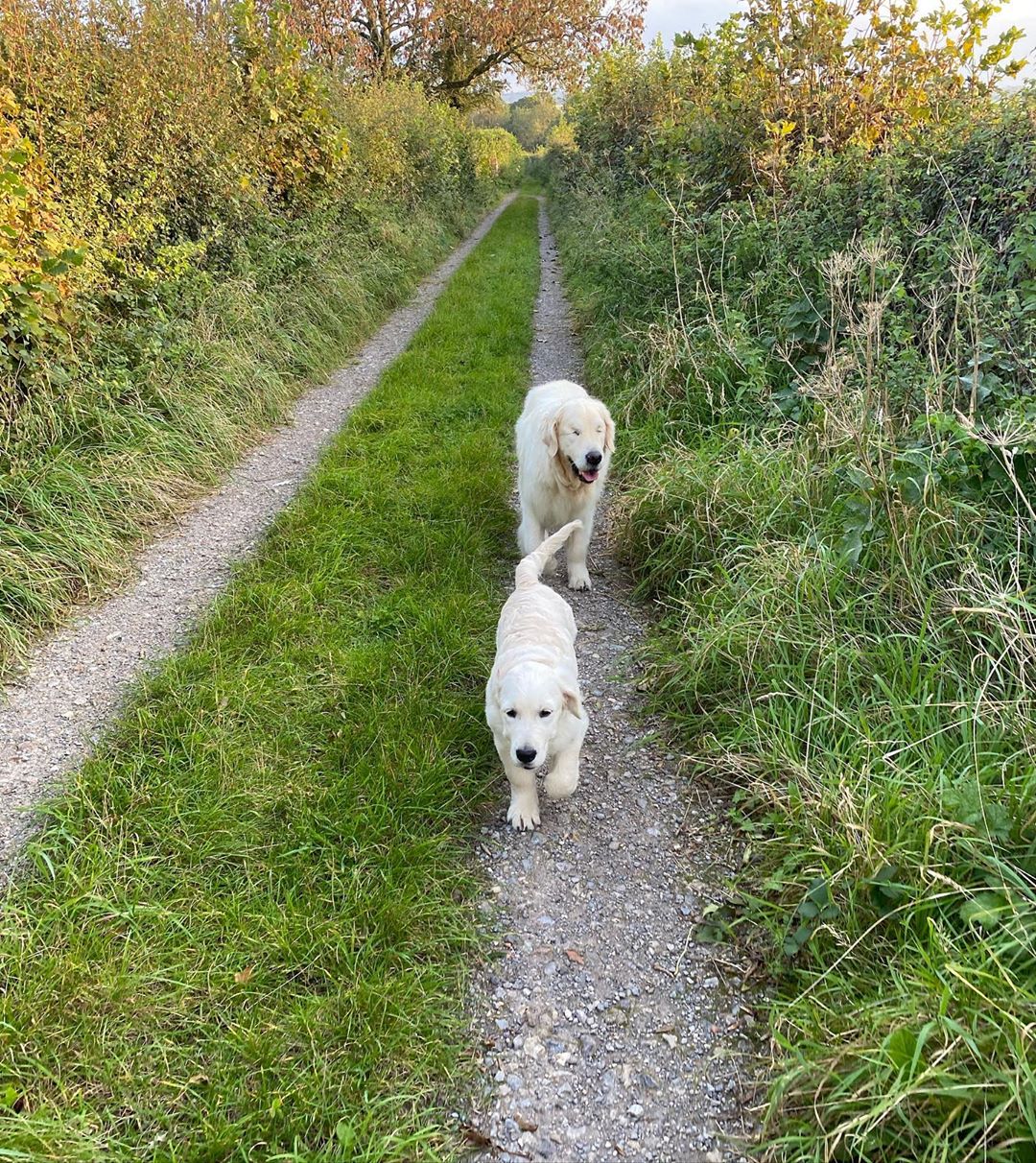 Thanks to Oko the family can now go everywhere they used to go. Tao loves to play wrestle with Oko and they sleep and spend every waking second together.
Mel says Tao now has "a good, happy life" again, and she hopes that the success of their story and social media pages draws more attention to glaucoma awareness in dogs.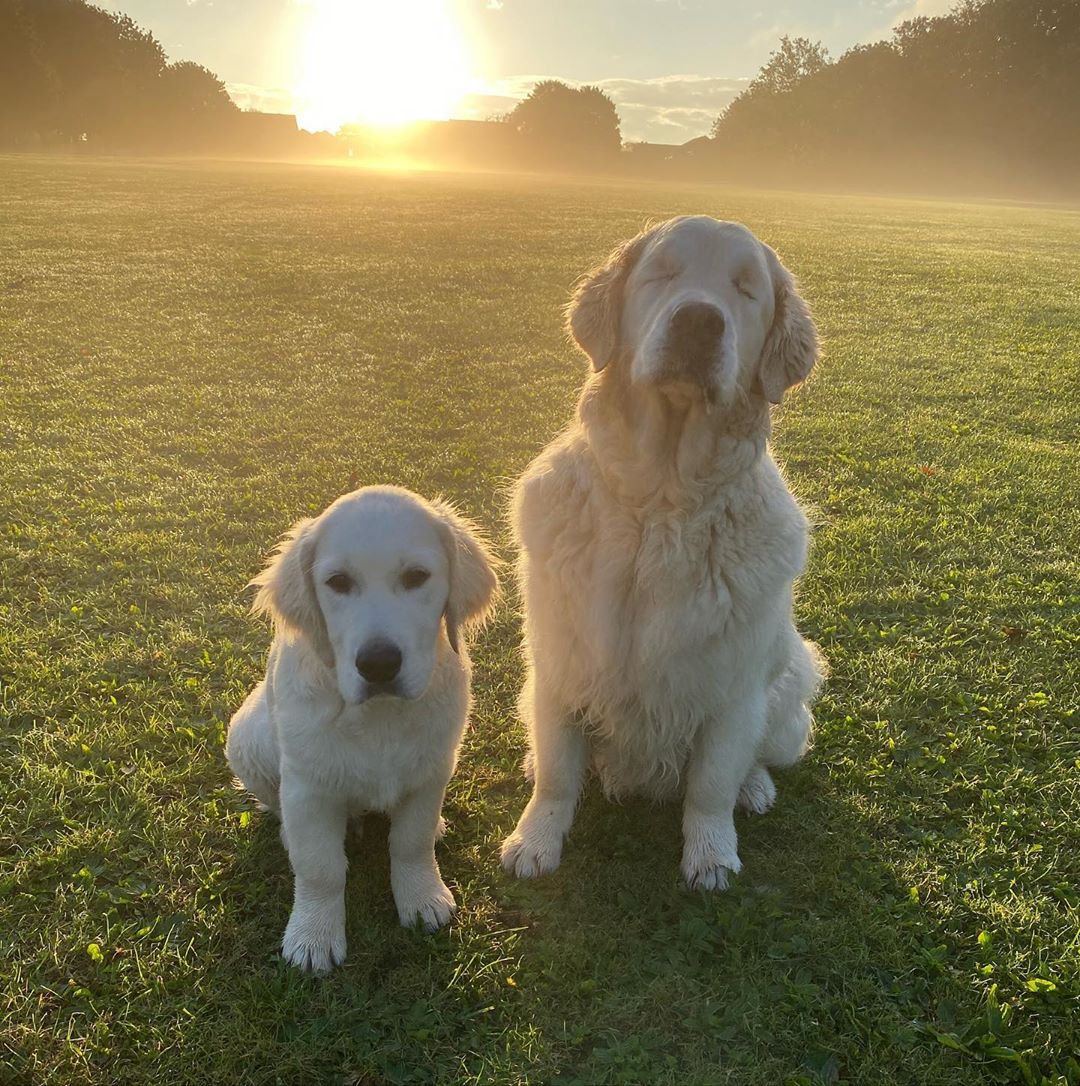 Dogs are such pure, loving souls that they can learn to adapt to just about anything in life! Still, it's much easier to adjust to life in the dark when you've got a good friend by your side.
Share this story to warm someone's heart today.
Want to be happier in just 5 minutes a day? Sign up for Morning Smile and join over 455,000+ people who start each day with good news.