Moms, you're going to want to see this. We've discovered a game-changing secret to silencing those heart-wrenching baby cries. Thanks to Taylor Swift and her hit "Cruel Summer," one savvy mom has transformed her living room into a peaceful haven.
It all began with a TikTok video — a desperate moment turned peaceful, posted by the Rocky Mountains Mama. Baby Tyler's wailing halted almost immediately when Taylor Swift filled the air. Was this serendipity, or was Tyler destined to be the world's youngest Swiftie?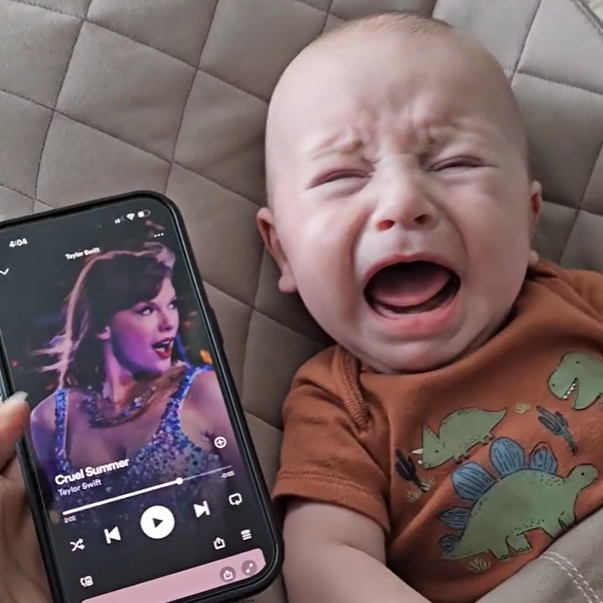 The Internet is abuzz, not just with likes and shares but also with relatable anecdotes. For those struggling with ticketing difficulties for Taylor Swift's next tour, perhaps you'd consider bringing Tyler? After all, fans insisted, the "baby has full permission to attend the Eras tour."
What we know is this: The power of music, or perhaps just the magic of Taylor Swift, knows no age. Next time your baby won't stop crying, perhaps it's worth a shot to let Taylor sing them a lullaby.
Share this magical story of a mother's clever solution and a baby's unparalleled taste in music!
You can find the source of this story's featured image here.
Want to be happier in just 5 minutes a day? Sign up for Morning Smile and join over 455,000+ people who start each day with good news.