A breathtaking blend of cultures graced the dance floor at a unique wedding as guests enjoyed a fusion of Hispanic and Bengali traditions. It was a mesmerizing showcase of unity, with a Bengali dancer taking the lead and two Hispanic dancers swaying to the rhythm by her side.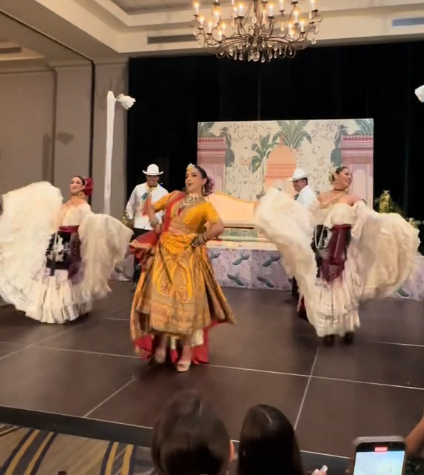 Dressed in traditional garb, their captivating dance proved that love, respect, and appreciation for different cultures can create unforgettable moments. When two worlds intertwine, it doesn't just make for a beautiful wedding day memory — it shows us the power of unity in diversity.
How many times have you witnessed such a harmonious blend? Spread the word and share this incredible story with your friends!
You can find the source of this story's featured image here.
Want to be happier in just 5 minutes a day? Sign up for Morning Smile and join over 455,000+ people who start each day with good news.