In Thailand, Mother's Day falls in the middle of August. It's traditional that the schools host a celebration for mothers, inviting them to class and highlighting them with various celebrations.
For students like Nong Cream who don't have a mother, Mother's Day can be a bit tough.
However this single dad took the challenge head-on, showing up to the Mother's Day celebration with a wig, a dress, and an obvious heart full of love.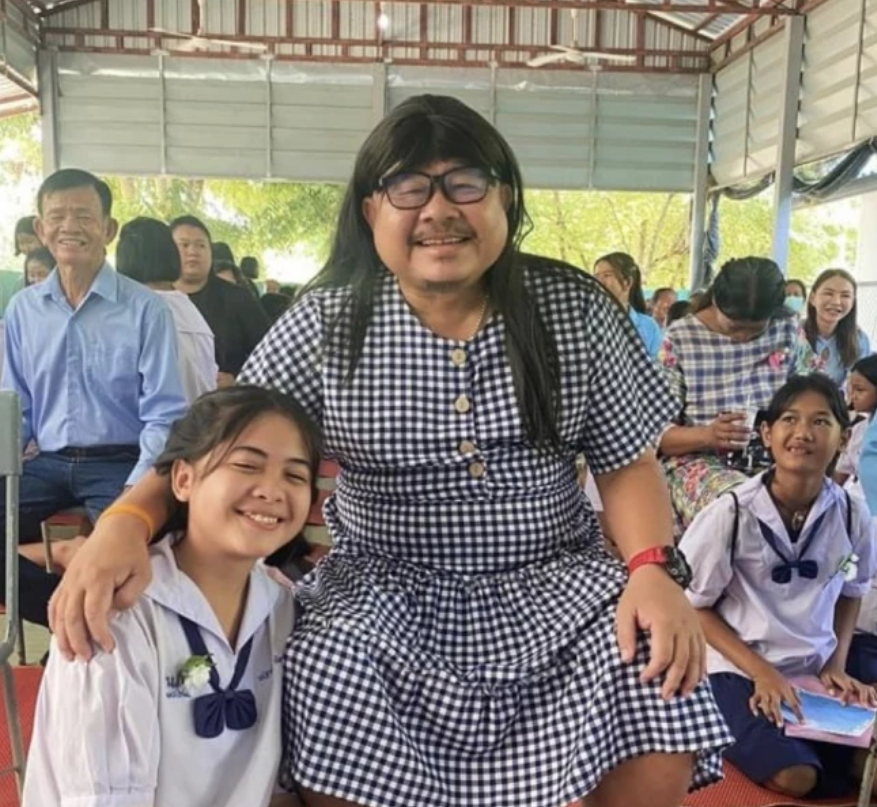 "I'm not ashamed, because I love my child," father Joe Lookphonbodee said to Bangkok Biz News.
His adopted daughter greeted him with a big hug and not a touch of embarrassment.
"Father is very beautiful and cute," Nong praised.
This sweet story just goes to show the value of showing up for our family members in whatever form we can offer. This single dad knew that what was important for Mother's Day was showing Nong that she was loved. What more could a child hope for than the unconditional love of a parent?
Check out the adorable clip below and soak in the cuteness of this motherly/fatherly love.
The featured image for this post comes from TikTok.
Want to be happier in just 5 minutes a day? Sign up for Morning Smile and join over 455,000+ people who start each day with good news.