Taking your kids to work can be a wonderful bonding experience, since it gives you the chance to explain just what it is you do all day. However, this isn't a practical option for every career; for example, astronauts can't exactly take their children to space! Still, UAE astronaut Sultan Al Neyadi found a sweet way to connect with his sons while traveling beyond Earth's atmosphere. While participating in an event called "A Call from Space," he got to tell his kids all about his job without leaving the International Space Station.
Dr. Al Neyadi spoke to the audience in Umm Al Quwain via video call, which included his two sons Abdalla and Rashid. Both of the young boys spoke up during the event, eager to ask their father questions.
"What is the thing you like most about Earth?" asked Abdalla, according to a translated video from The National News.
The 42-year-old astronaut's sweet reply was, "What I love most about Earth is my family." He added, "But if you mean what is the best thing I like about space. Abdalla, as you know, we are here in the microgravity environment. We can do several things here that you will like. The microgravity is a great environment. We can do everything such as flying from one place to another."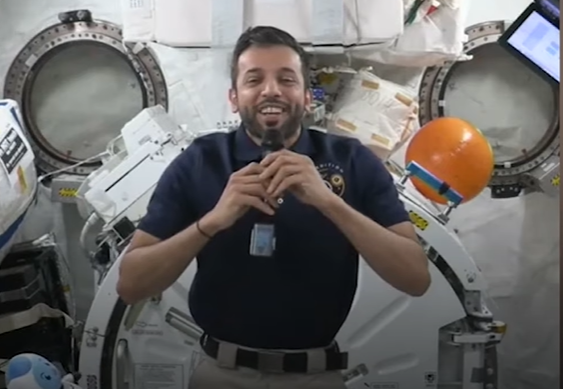 Dr. Al Neyadi illustrated his point by turning himself upside down while floating in mid-air.
Rashid had a slightly different question; he wanted to know whether or not his dad would be bringing anything back from space. Dr. Al Neyadi replied that he would be returning the "special things" his son had given him to accompany him on his journey. He would also bring a stuffed toy called Suhail, the Mohammed bin Rashid Space Centre's mascot.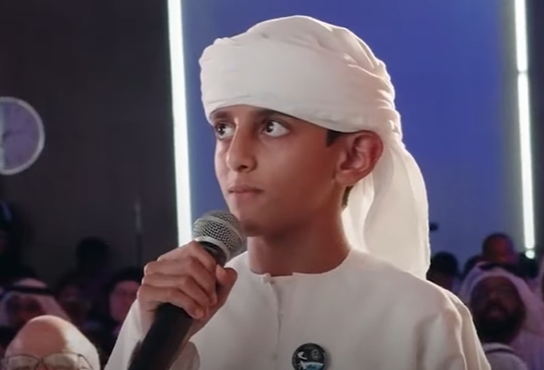 India Today tells us that there have been several "A Call from Space" events throughout the Emirates, which have attracted a total of over 10,000 attendees.
Watch this astronaut's adorable conversation with his kids in the video below.
You can find the source of this story's featured image here.
Want to be happier in just 5 minutes a day? Sign up for Morning Smile and join over 455,000+ people who start each day with good news.