With so many stunning artists on "The Voice" this season, it must be difficult for them to find ways to stand out. Still, that's exactly what Ruby Leigh is doing thanks to her unique voice. The country singer, who is fittingly on Reba's team, was tasked to sing "Blue" by LeAnn Rimes. Considering Ruby is a fantastic yodeler, this couldn't have been a better choice.
From the very first line, this 16-year-old star showed off the impressive control she has over her voice. She flawlessly pulled off each yodel with ease and, with each one, prompted the audience to cheer.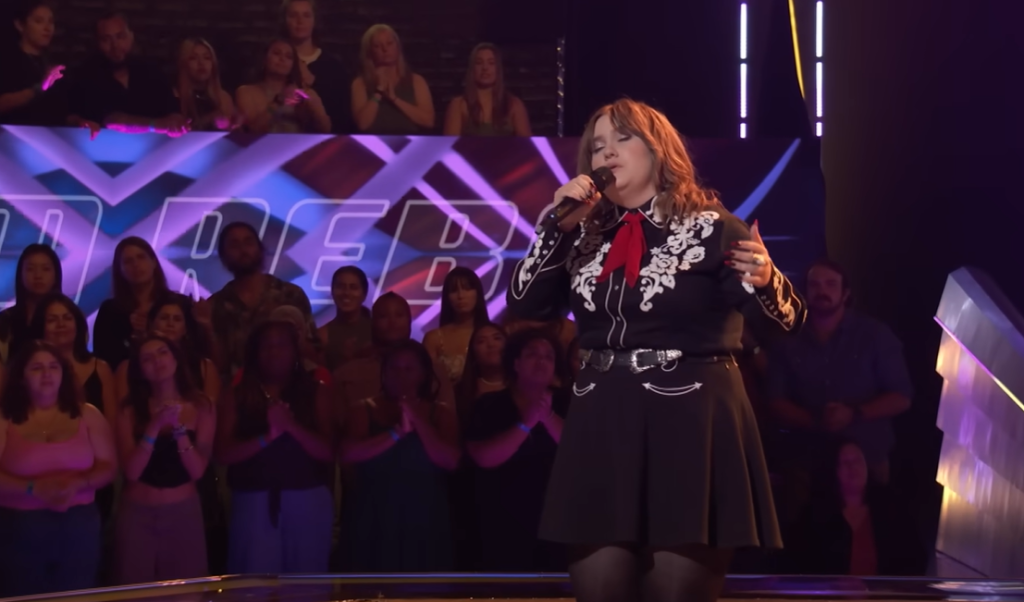 Proof of Ruby's star power can be found in the comment section on YouTube of her performance. Here, countless folks have shared that even though they aren't normally fans of country music, Ruby is an exception!
"I love her," user Wendy Green wrote. "She's definitely in a lane by herself. She wins just on uniqueness!"
"I'm not a country fan… But, wow, this girl can sing!!!" another user wrote. "16 years old? Are you kidding me?!"
Watch the video below to hear this 16-year-old singer yodel her way into everyone's hearts with her performance of "Blue" by LeAnn Rimes on "The Voice."
You can find the source of this story's featured image here!
Want to be happier in just 5 minutes a day? Sign up for Morning Smile and join over 455,000+ people who start each day with good news.