Sheinelle Jones, co-host of the Today Show and mom of three, just proved that no matter your age, height, title, or background, you're capable of incredible things.
At the age of 45 and height of 4'11", this icon just did the impossible: she ran the NYC marathon. Quickly, I might add! Sheinelle finished it in under 5 hours!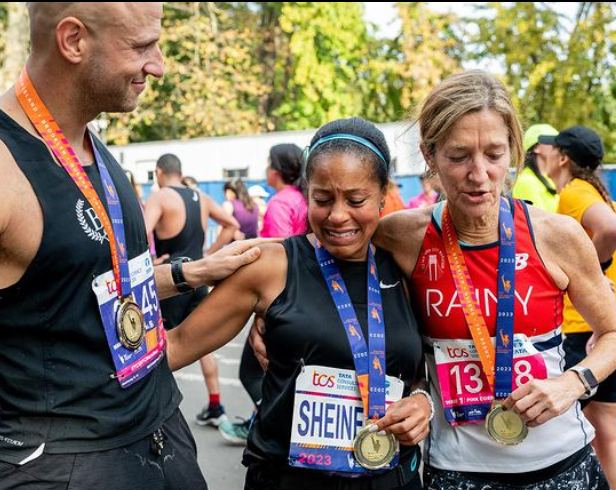 She took to Instagram to share the story of her success.
"Did I just run 26.2 miles? My legs just responded …. why, yes I did. The longest and most rewarding 4 hours and 41 minutes of my life," captioned Sheinelle.
Fans and supporters of Sheinelle were astounded by her achievement.
"WOW! & a thousand more wows! I never even saw you walk fast before! Incredible! Inspiring! You better be so so so proud of yourself. We all certainly are," said Mike Jerrick, TV personality.
"You are the most extraordinary woman," said MSNBC host Stephanie Ruhle.
The marathon didn't come easy to Sheinelle.
"I am 4 feet, 11 inches. I am not a model. I'm not a runner, but we can do this," Sheinelle encouraged!
Learn about Sheinelle's extraordinary accomplishment below. While we don't all have to go out and run a marathon… what are some dreams that you have that feel a bit out of reach? Start working towards them today. You'll learn, soon enough, just how capable you are.
The featured image for this post is from Instagram.
Want to be happier in just 5 minutes a day? Sign up for Morning Smile and join over 455,000+ people who start each day with good news.