Everyone is familiar with the impersonal appearance of standard hospital gowns. Nobody likes wearing them, but they make it easier for physicians and nurses to carry out their duties and perform tests to diagnose and treat patients. Psychiatric patients don't get the luxury of cloth gowns, though, because of the strings. They are typically subjected to wearing ill-fitting and degrading paper scrubs. But it doesn't need to be that way, and one hospital clothing company is trying to end that practice.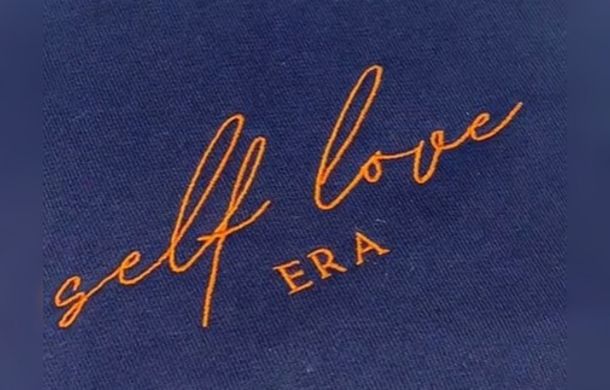 The company came about as a result of owner Lauren Hackett's personal experience. Suffering a depressive period in 2020, she spent time in an in-patient psychiatric treatment facility. Although Lauren understood the necessity of using the thin, paper scrubs for acute-high-risk patients, she could not discern a reason for their use with low-risk patients.
When she completed in-patient treatment, Lauren set out to change the attire within psychiatric treatment centers. She named her brainchild "Unfinished Apparel" to signify that everyone's story remains unfinished.
Believing that patients deserve better, Lauren works hard to create hospital clothing that uplifts and delivers encouraging messages to patients. Using blank fabric clothing, she creates beautifully embroidered sweatshirts, hoodies, sweatpants, and other comfortable clothing options. Each carries an inspiring message. The clothing line is designed with patient safety in mind. You won't find any ties on waistbands or hoods, but every item is stylish and comfortable.
As part of its Mission Statement, the company states, "We cannot expect people to work on their emotional and mental health when they are physically dehumanized and uncomfortable. Clothing is a source of protection for us both physically and emotionally, so without it, we lose our sense of self." Placing low-risk patients in paper scrubs can increase distress, rather than alleviating it.
When you help Lauren and Unfinished Apparel, you help psychiatric patients regain their dignity and sense of self. It's a long road. Senior medical personnel seem to be stuck in "We've always done it this way" mode and are resistant to change. But Lauren isn't giving up. You can follow the hospital clothing company as they grow on Instagram and TikTok.
The company recently celebrated a huge victory by changing out paper scrubs with Unfinished Apparel hospital clothing for an entire pediatric unit! Her smile below says it all.
You can find the source of this story's featured image here.
Want to be happier in just 5 minutes a day? Sign up for Morning Smile and join over 455,000+ people who start each day with good news.