When you visit your grandchildren, you don't expect them to play favorites. Everyone assumes Grandma is the favorite. She bakes the cookies, wraps the gifts, and gives the best hugs. The typical Grandpa sits majestically in his armchair, overseeing his domain. He's a friendly lap to sit in but usually isn't the favorite. When Grandma and Grandpa aren't on equal footing, Grandma is most often the favorite. That's why you might not expect this toddler to pass right by Grandma for a hug from Grandpa instead!
When this Grandma and Grandpa came to visit their adorable little granddaughter, Grandma was expecting the first hug. As the child ran up the walkway to greet them, Grandma knelt, holding her arms out expectantly.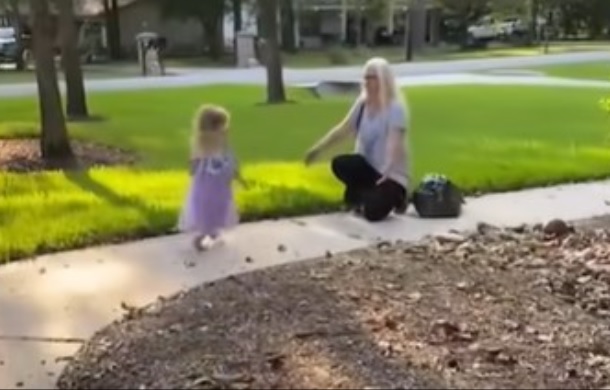 But the toddler had other plans. Much to everyone's surprise, she deftly sidestepped her waiting Grandma to continue running down the walkway.
While Grandma sat there a bit miffed, the object of the toddler's affections came into view. The tiny tot hollered, "PaPa!" as she ran into the waiting arms of her Grandpa!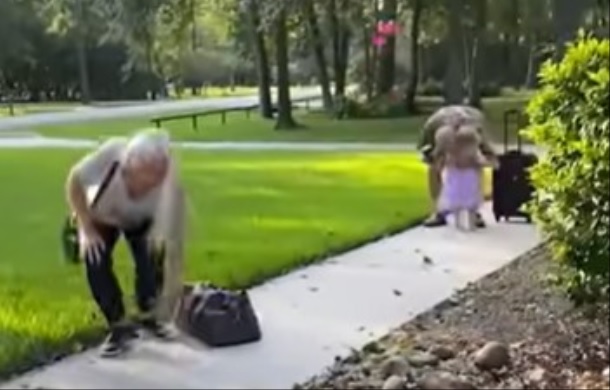 Grandma gets up slowly while Grandpa gets the first hug. The mom is laughing in the background at the hilarity of the whole scene. Don't worry; Grandma got her hug, too. Watch the adorable scene below.
You can find the source of this story's featured image here.
Want to be happier in just 5 minutes a day? Sign up for Morning Smile and join over 455,000+ people who start each day with good news.