A good animal rescue story can make your day a little bit brighter. But combining an animal rescue with an unlikely friendship? That's a way to make your day pawsitively shine!
One such extraordinary tale comes from the Fullmer Menagerie Animal Rescue in Salina, Utah. Here, a ferret and a kitten found solace and companionship in an otherwise scary time in their lives, defying the odds and touching the hearts of all who witnessed their bond.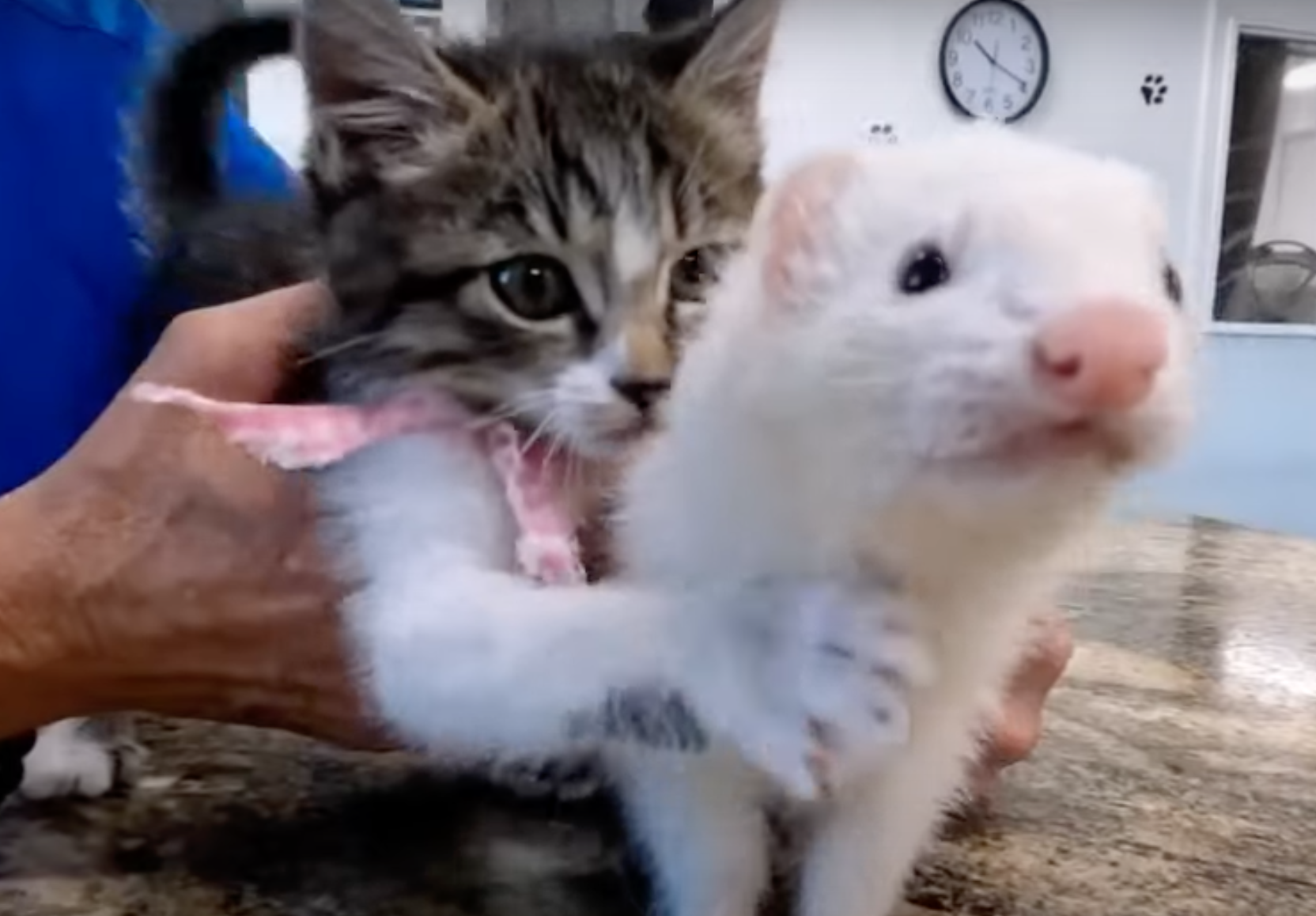 It all started when a heroic employee at Fullmer Menagerie Animal Rescue came across a tiny kitten cowering in a busy road near the Gunnison State Prison.
With cars speeding by, the employee knew the kitten's chances of survival were narrowing with every second. Acting swiftly, they scooped the kitten out of harm's way and brought her to the safety of the rescue facility in Salina.
They aptly named the kitten "Skiddy."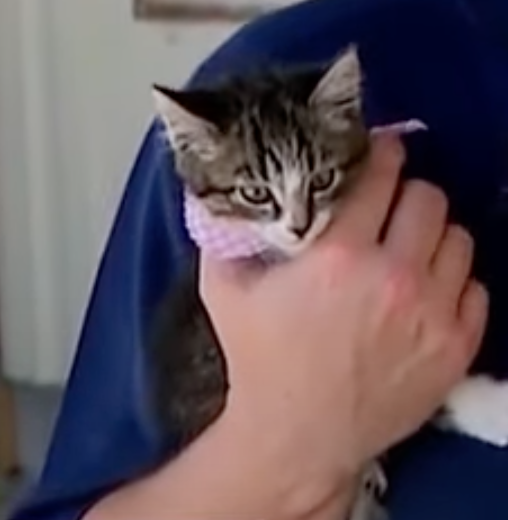 Skiddy's arrival at the rescue marked the beginning of a heartwarming journey, one that would lead her to an unexpected friend.
In the meantime, that friend was facing her own share of hardships.
Rescue workers found an emaciated ferret within the confines of a dilapidated house. She was in a pitiable state — malnourished and weak. The rescue team was unsure if the little one would pull through. 
Thankfully, with dedicated care and attention, the little ferret slowly regained her strength, and was dubbed "Banana Pudding."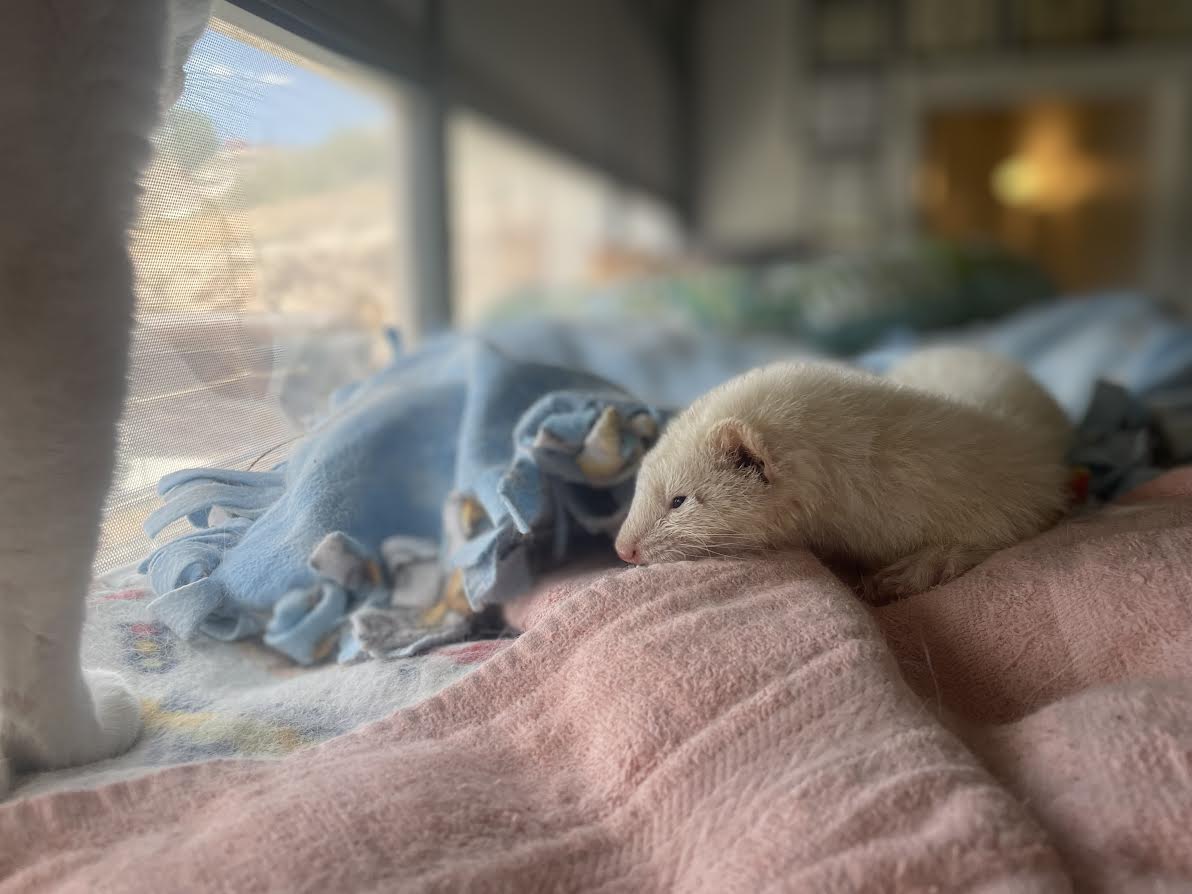 Once Skiddy and Banana Pudding crossed paths in the shelter, they became inseparable. Despite their differences, the kitten and the ferret immediately hit it off.
In an interview with Fox 13 News, Jeannine Fullmer, the founder of the rescue, marveled at the instantaneous connection between Skiddy and Banana Pudding.
"It's crazy," she remarked. "Who knows what goes on in their heads. It was an instant bond." 
But their bond went farther than simply playing and roughhousing. The pair snuggled up together to sleep, taking comfort in one another's company.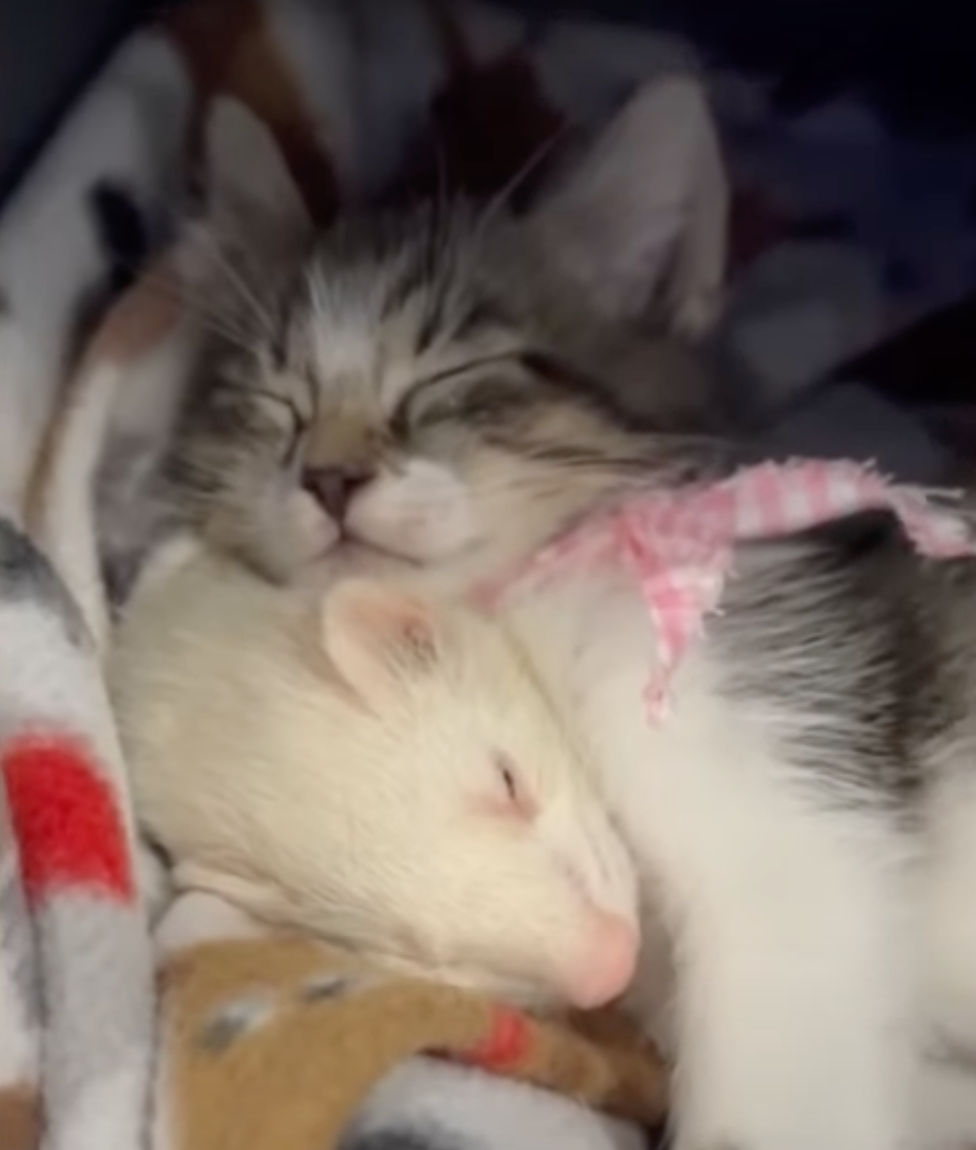 Jeannine hopes that Skiddy and Banana Pudding will be adopted together, given their unique friendship. However, she understands that finding a home for both might not always be feasible.
"I don't want the kitten to stay here and wait and miss an opportunity to have an incredible home," Jeannine expressed.
The rescue tirelessly works to ensure that every animal in its care finds a loving family, regardless of the time it takes. 
If you've been touched by Skiddy and Banana Pudding's story or simply have room in your heart and home for a new furry friend, consider adopting from Fullmer Menagerie Animal Rescue or donating to their cause.
Skiddy and Banana Pudding are eagerly awaiting their forever homes, and there are countless other animals also seeking loving families. To learn more about adopting Skiddy, Banana Pudding, or any of the animals at Fullmer Menagerie Animal Rescue, visit their website here.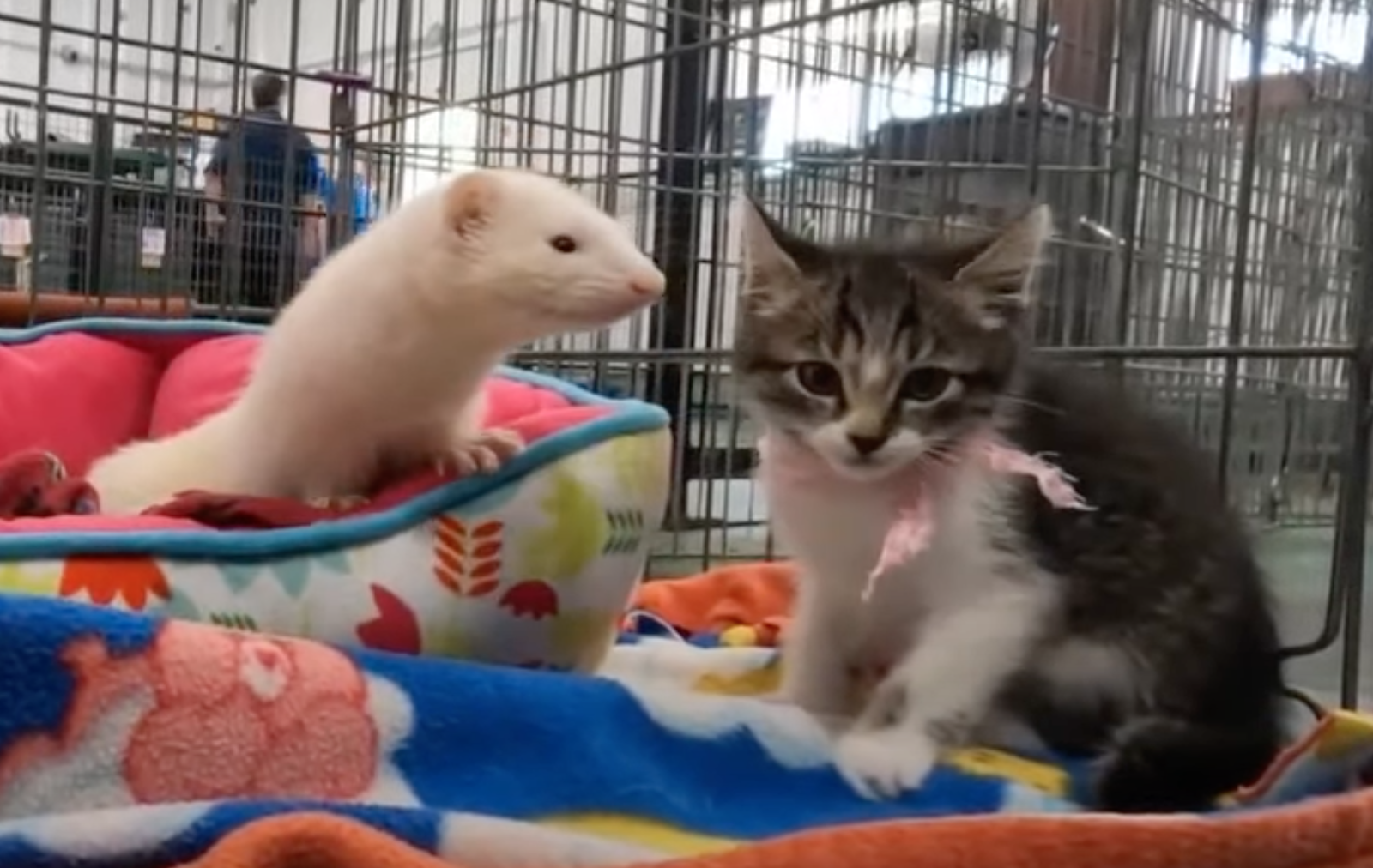 You can find the source of this story's featured image here.
Want to be happier in just 5 minutes a day? Sign up for Morning Smile and join over 455,000+ people who start each day with good news.