The "Polar Express" is a classic Christmastime story we all remember from our childhood. The book and movie instill a beautiful sense of wintertime wonder. But did you know you can have that magic in real life?
You can board a train and take a guided tour to see the northern lights and look for polar bears, beluga whales, and other arctic wildlife on this real-life polar express!
Canadian tour company High Hopes Aurora offers guided tours to view the Aurora Borealis, some of which involve train rides, stays in remote cabins, and more.
Justin, one of the guides for High Hopes Aurora, shares videos on their TikTok account, and the views are just fantastical. If your bucket list includes seeing the northern lights, a guided tour is a wonderful way to do so!
High Hopes Aurora is far from the only company that conducts tours exploring the Arctic Circle. In fact, different tour companies often specialize in different experiences. For example, Sub-Arctic Tours primarily focuses on polar bear viewing tours.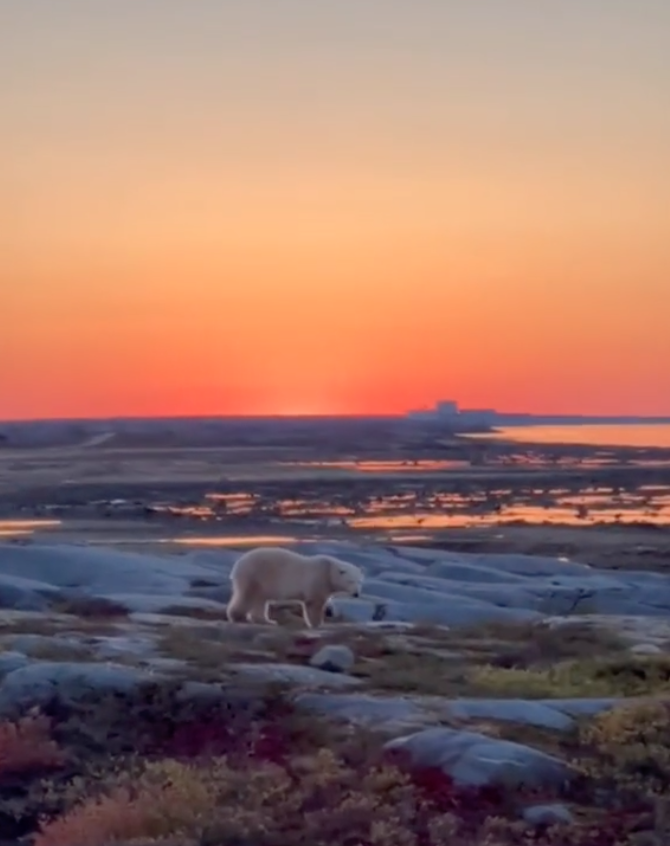 Our world contains innumerable landscapes, ecosystems, and biomes. One of the greatest parts of life can be connecting with nature and seeking out new places and unique experiences. Even if Arctic tours aren't particularly in your wheelhouse, you should always do your best to connect with nature and enjoy the beauty surrounding you each day! By appreciating and conserving our planet, we make sure generations to come can also do the same.
You can see Justin's video of the polar express reminiscent tour below:
You can find the source of this story's featured image here.
Want to be happier in just 5 minutes a day? Sign up for Morning Smile and join over 455,000+ people who start each day with good news.